I had a chance to attend PAC's intimate blogger's makeup workshop last week held at Vanity Beauty Bar in Tomas Morato, Quezon City. It's a cozy one-stop beauty bar that offers nailcare, waxing and blow-dry.
Ms. Ella Pabellano, Marketing Manager of Godiva Inc., and Mr. Muriel Vega-Perez, PAC Philippines' Chief Makeup Artist, welcomed all of us and introduced to us the brand.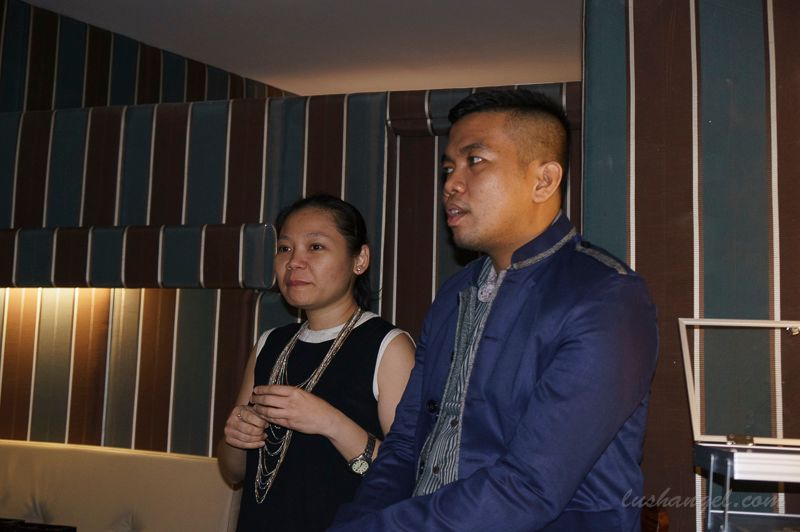 What is PAC?
PAC stands for Professional Artist Cosmetic. It's a brand from Indonesia which was created by Martha Tilaar in August 1997. She envisioned PAC to fulfill the needs of professional make-up artists, starting from stage make-up to bridal and high fashion.
PAC is well known for it's high quality, waterproof and long lasting make-up. Highly suitable for Asian skin, its vibrant and bold colors also complements Asian skin tone. Through years of development, PAC has also captured the hearts of end users as a brand that matches young, vibrant and bold women who dares to express themselves with colours.
What are PAC's core make-up products?
PAC offers a wide range of make-up products. They've got almost everything- creamy foundation, liquid foundation, two-way cake foundation, loose powder, shimmering powder, face coloring powder, blush on, pressed eyeshadow, lipstick, eyeliner pencil, liquid lip color, and liquid eyeliner. For a professional quality makeup, they're really affordable.
My favorite would be their gorgeous liquid eyeliners (PHP 749 each) in vibrant colors- Flashy Purple, Bazaar Gold, Miracle Green, Plastic Pink, Terra Brown, Baby Blue and Silver Diva. You can wear it as is even without eyeshadow. Instead of lipsticks, why not use eyeliners for a pop of color? Oh, and I tell yah, the liquid eyeliners are really long lasting and waterproof. You really need an eye makeup remover to take it off.
PAC Makeup Workshop
Muriel showed the effect of colored eyeliner. I must say, even without eyeshadow, it can definitely make a statement! 😀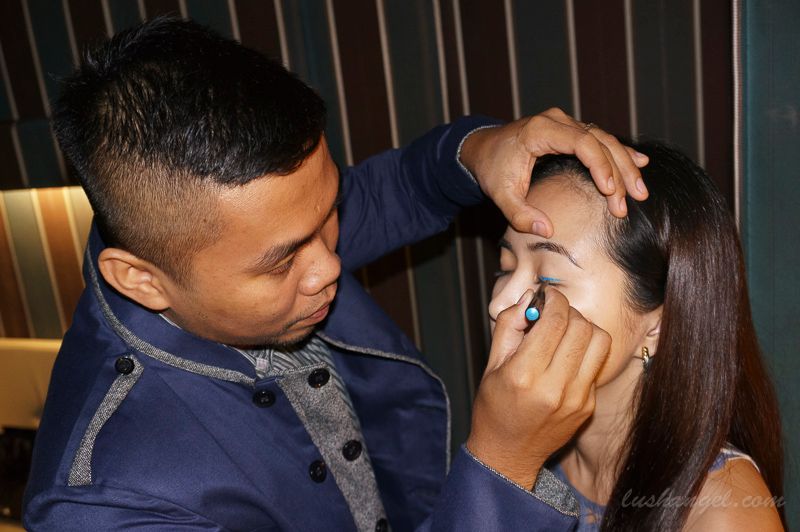 Take a look at that gorgeous vibrant blue color!
He added more design for that avant garde look…
Muriel explained how easy it is to use the liners. With its felt tip, it's easy to create thin and thick lines.
I noticed it takes a while before the eyeliner completely sets. You can actually feel it once it dries. It's like there's a sticker on your lid, which won't come off or smudge until you remove it with an eye makeup remover.
After the quick demo, bloggers were challenged to bring out their creative juices.
Earth doing Helen's eyes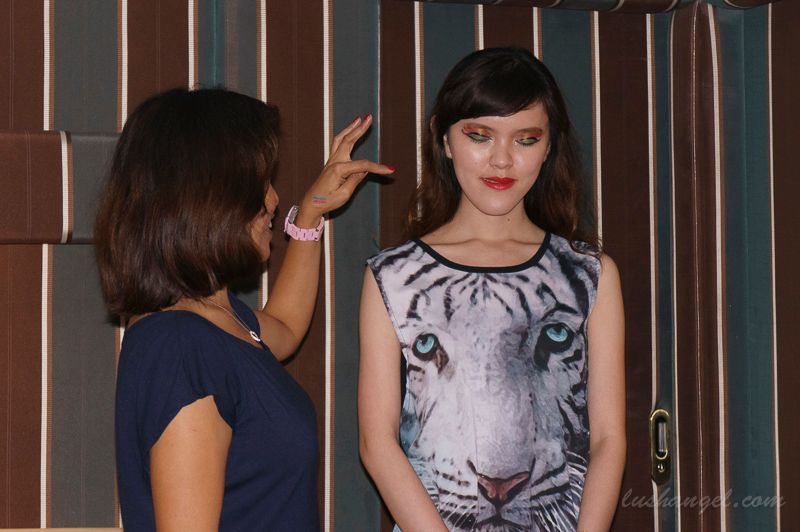 Rowena and Michelle tandem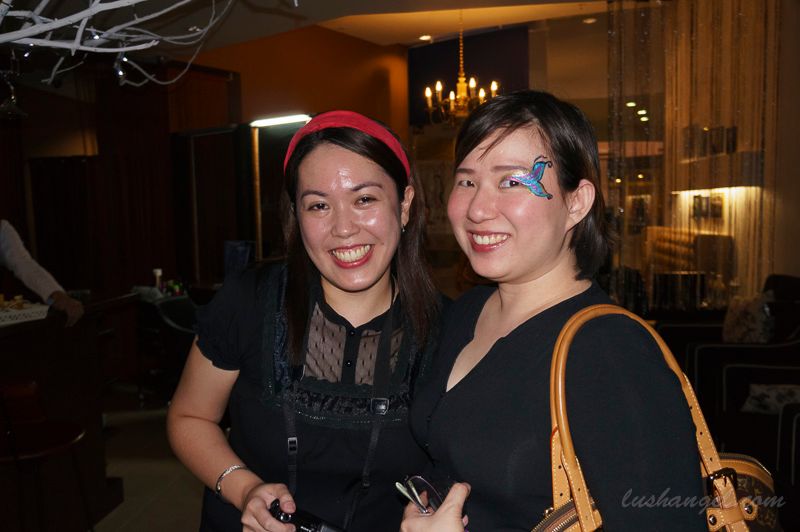 Marj and Mikki
Congratulations to the team of Marj and Mikki for winning! 😀
Thank you PAC Philippines for the fun event!
Pretty and Techie Promo
Professional Artist Cosmetics Philippines (#PACPhilippines), in partnership with Lenovo Mobile, is going on a beauty and gadget spree with the "Pretty & Techie" raffle promo.
From June 27 to September 11, 2013, every Php500 purchase of PAC products in selected SM Department Stores will entitle a customer to a raffle coupon and a chance to win a Lenovo P700i IdeaPhone. There will be four (4) Lenovo Mobile IdeaPhones to be given out, plus more than Php30,000-worth of PAC products for the runners up.
The "Pretty & Techie" raffle contest coincides with the brand's roadshow campaign on Liquid Eyeliner Color, its newest product offering for the fashionable and high-tech beauty junkie. Catch the PAC & Lenovo Mobile Animation at the following stores, avail a free make-up makeover and join the raffle contest:
SM North EDSA – June 27 to July 3
SM Aura Premier – July 18 to 24
SM Makati – August 29 to September 4
SM Megamall – September 5 to 11
Winners will be drawn after each leg of the animation and announced on PAC Philippine's Facebook Fan Page (@pacphilippines)
PAC is distributed in major cities in Indonesia, Malaysia and Brunei Darussalam. In the Philippines, PAC is distributed by Godiva Inc. in major department stores in Manila, Cebu and Davao. For more information and to be updated on PAC Philippines latest promos, add them on Facebook (https://www.facebook.com/PACPhilippines) and on Twitter and Instagram (@pac_ph)
For instant beauty, fashion, travel, foodie, or random updates from me, LIKE lushangelblog on FACEBOOK, FOLLOW  lush_angel on TWITTER and lush_angel on INSTAGRAM.