To all Avon fans out there, you've gotta read this! Glamourbox and Avon teamed up for this month of July. Glamourbox is coming out with a special edition box featuring Avon's latest makeup collection. It includes a line of products that highlights vividness and color—capturing exactly the message that Glamourbox and Avon would like to relay. Each and every one of us is beautiful—and that we should embrace this beauty and be proud of our individuality.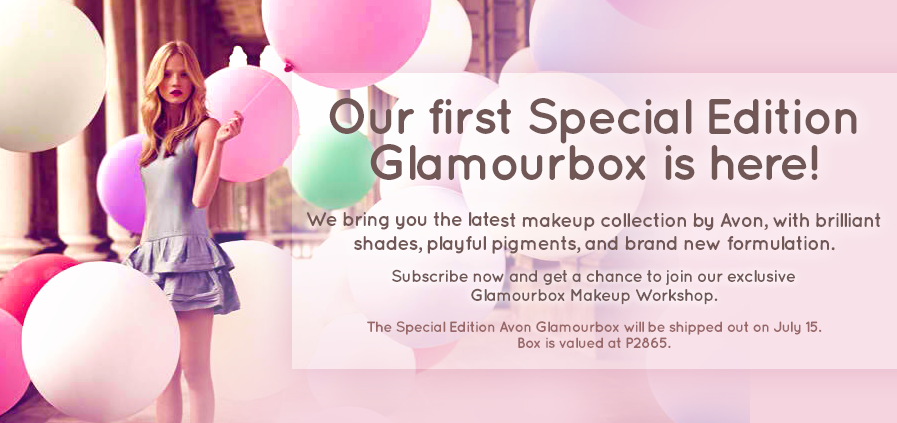 The Special Edition Avon Glamourbox is valued at PHP 2,865, but you can get it for only PHP 595! Weee! Plus, stand a chance to join the exclusive Makeup Workshop when you subscribe to the Special Edition box. For more information and to purchase, you can visit glamourbox.ph.
For instant beauty, fashion, travel, foodie, or random updates from me, LIKE lushangelblog on FACEBOOK, FOLLOW  lush_angel on TWITTER and lush_angel on INSTAGRAM.