I do. My love affair with my hair started when I was a kid. We've been through a lot- from boy cut to long, from black to brown to red, from 1 color to 5 colors. But no matter what I do to my hair, I make sure to take good care of it. Well I guess my hair affair has its merits as it has opened a lot of opportunities for me. *wink* 😀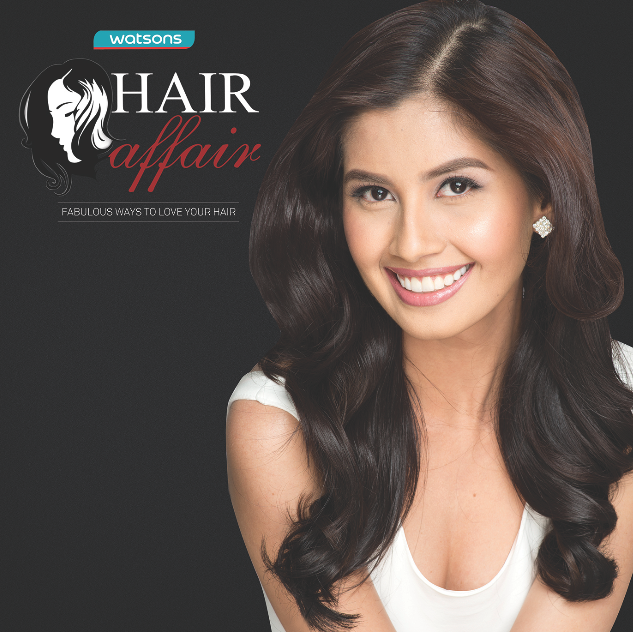 And for our love affair with our hair to blossom, Watsons launches the Hair Affair campaign, endorsed by Ms. Universe 2011 3rd runner up Ms. Shamcey Supsup. She agrees with Watsons in believing that there is no limit to what a person can achieve, and that confidence to push beyond your comfort zone starts with the basics—proper skin care and hair care.
Being a one-stop shop for health and beauty needs, Watsons showcases a complete range of hair care solutions that goes beyond shampooing. To enhance your look, here are suggested easy steps from Watsons.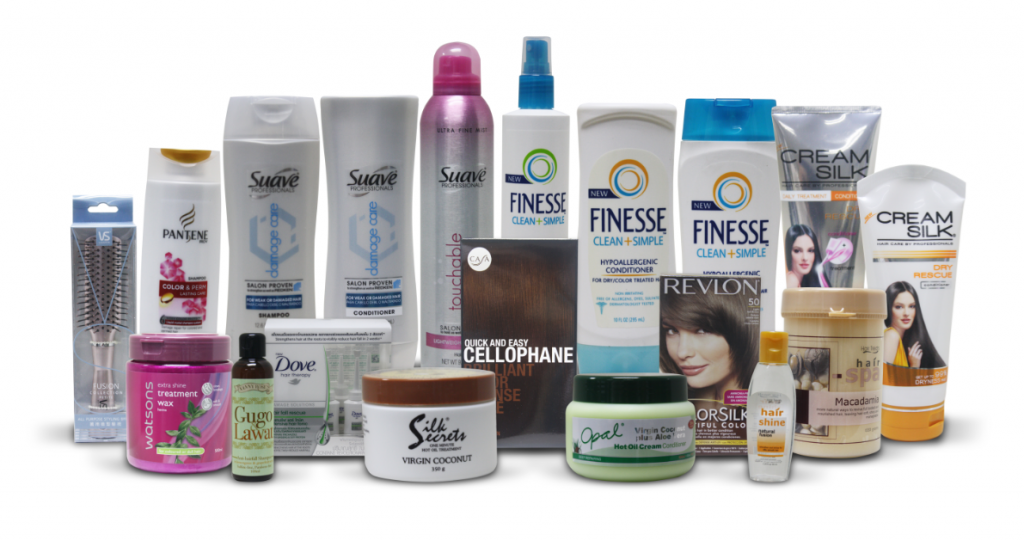 CLEANSE & CONDITION
Pantene Color & Perm Shampoo. Helps repair chemical damaged and protects color and perm longer.
Creamsilk Hair Reborn Technology. Has Dry Rescue formula that makes hair softer, controls frizzy, rebellious hair and moisturizes dry hair for long-lasting smoothness.
Creamsilk Daily Treatment Conditioner. Combining powerful ingredients from conditioner and treatment for softer, smoother and frizz-controlled hair.
Finesse Clean + Simple Shampoo & Conditioner. It is certified hypoallergenic. No parabens or gluten for soft, manageable and beautiful hair.
Nanny Rose Gugo Lawat. A herbal shampoo containing Gugo, Lawat, Lagundi, Malunggay Extract to nourish and revitalize hair follicles, plus Virgin Coconut Oil to moisturize and add shine to hair.
Opal Hot Oil Cream Conditioner. With Virgin Coconut and Aloe Vera that provides intensive conditioning to strengthen and moisturize every hair strand.
TREAT
Dove Hair Fall Rescue. Strengthens and nourishes strands from the roots helping control hair fall.
Hair Treats Hair Spa. Natural Ways to revive full bodied and nourished hair, leaving hair soft, shiny and manageable.
Silk Secrets Virgin Coconut Hot Oil. Moisturizes hair thoroughly and penetrates quickly into every hair strands, effectively revitalizes, refreshes and adds shine to hair.
STYLE
Suave Touchable Finish Hairspray. Salon quality for brushable, weightless hold.
Finesse Clean + Simple Hairspray. The hypoallergenic hairspray.
Hair Treats Hair Shine. For that silky smooth shinier hair look, making it more manageable and stylish.
Tresemme Hair Spray. For long lasting extra firm hold.
COLOR
Revlon Colorsilk. With UV Defense that gives natural-looking, radiant, long-lasting color and leaves your hair in better condition.
Casa Cellophane. The premium conditioning cream that delivers temporary color while moisturizing and softening hair for a fabulous shine.
How about you, how do you take care of your hair? Well, it's never to late to have a love affair with your hair. 😉
For more information and be updated on latest promos, add them up on Facebook (http://www.facebook.com/WatsonsPH) and Twitter (@WatsonsPH).
For instant beauty, fashion, travel, foodie, or random updates from me, LIKE lushangelblog on FACEBOOK, FOLLOW  lush_angel on TWITTER and lush_angel on INSTAGRAM.