Plain white t-shirt is a must-have in every closet. No doubt. But sometimes do you find it too plain or casual?
Well, one way to dress up a plain white t-shirt is to throw in a blazer or pair it with tailored pants. There are a lot of ways to dress up this classic piece. But what if you just don't want to think of your pairings but still want a trusty white shirt?
Then, go for a not so ordinary white shirt…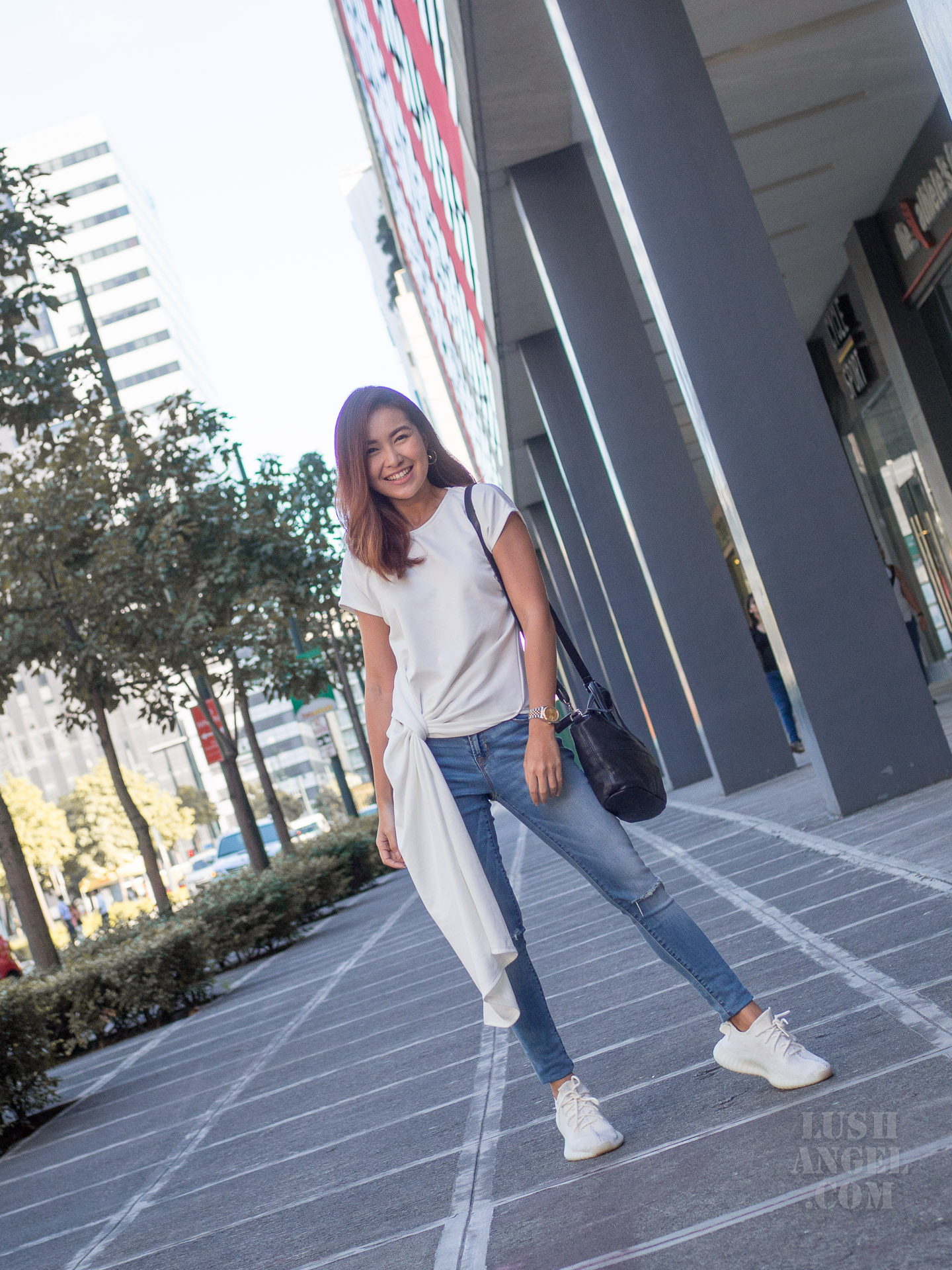 Look for a white t-shirt with a twist…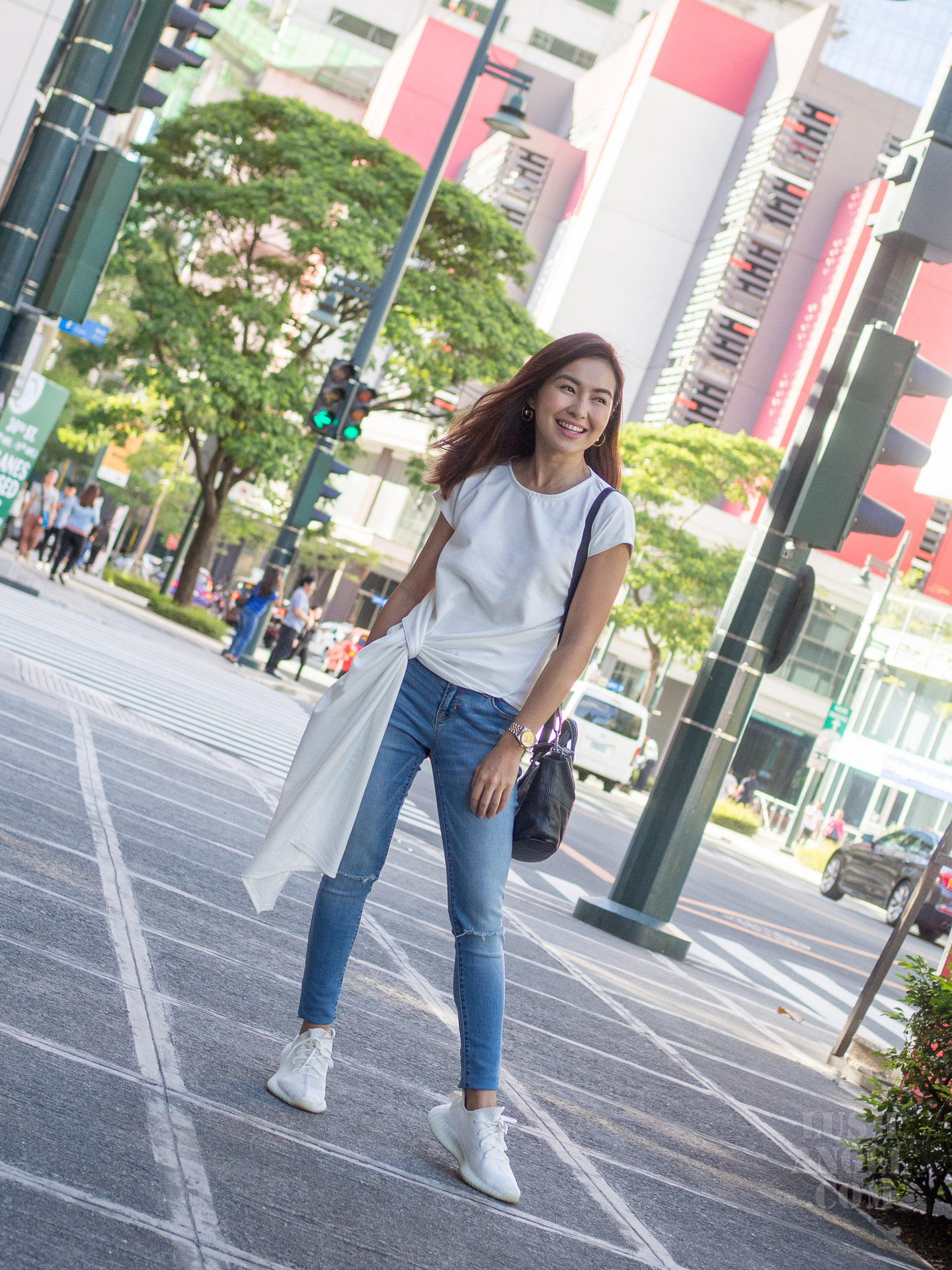 Just like what I'm wearing here. It may look like a simple round neck shirt at first, but check out the side detail…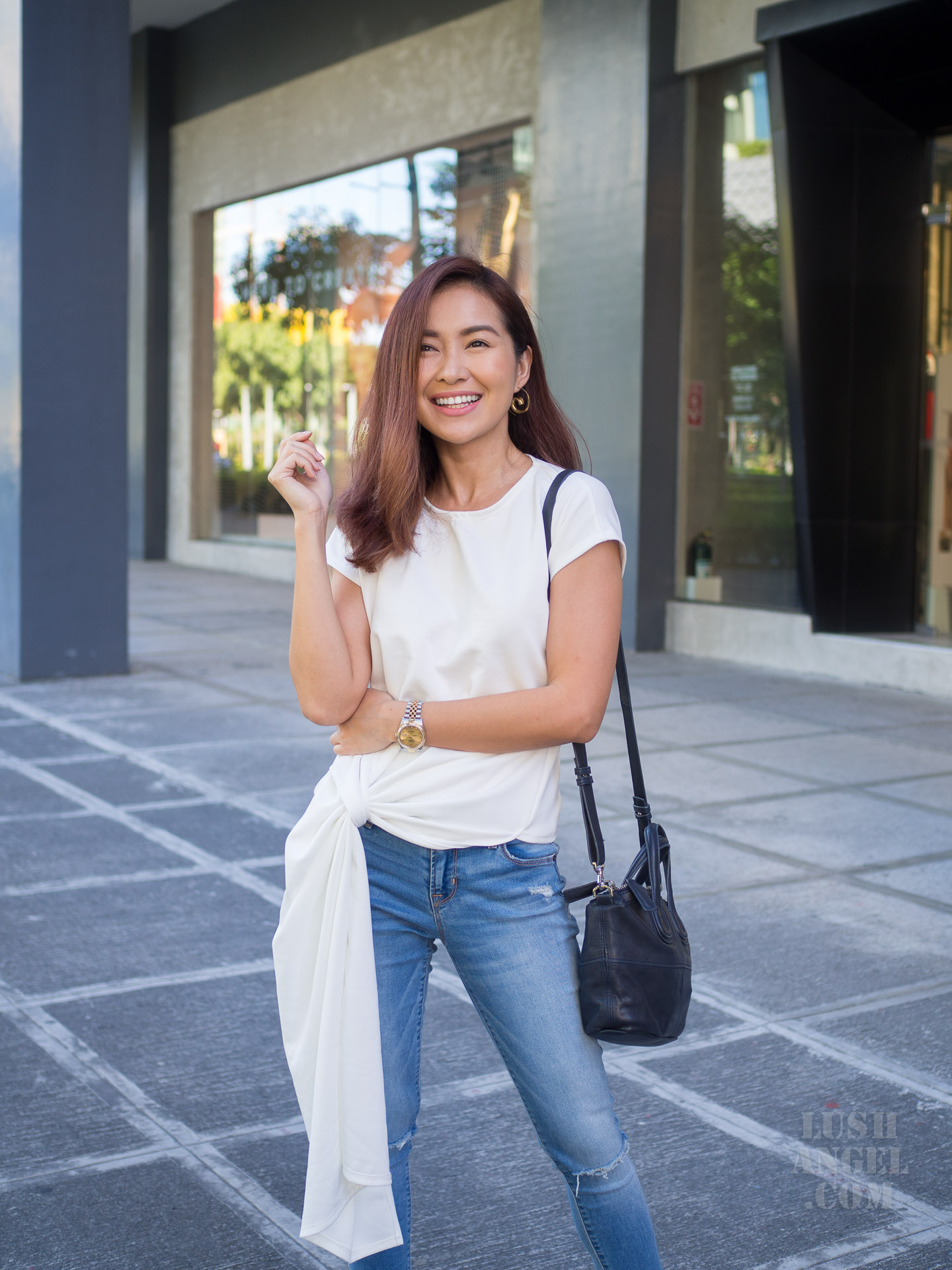 Pieces like this are dressy as it is so there's no need to put an effort on what to pair it with. I've been stuffing my closet with this kind of tops, in case you haven't noticed. Hehe!
I even paired it with kicks and I think it still does not look too casual, right?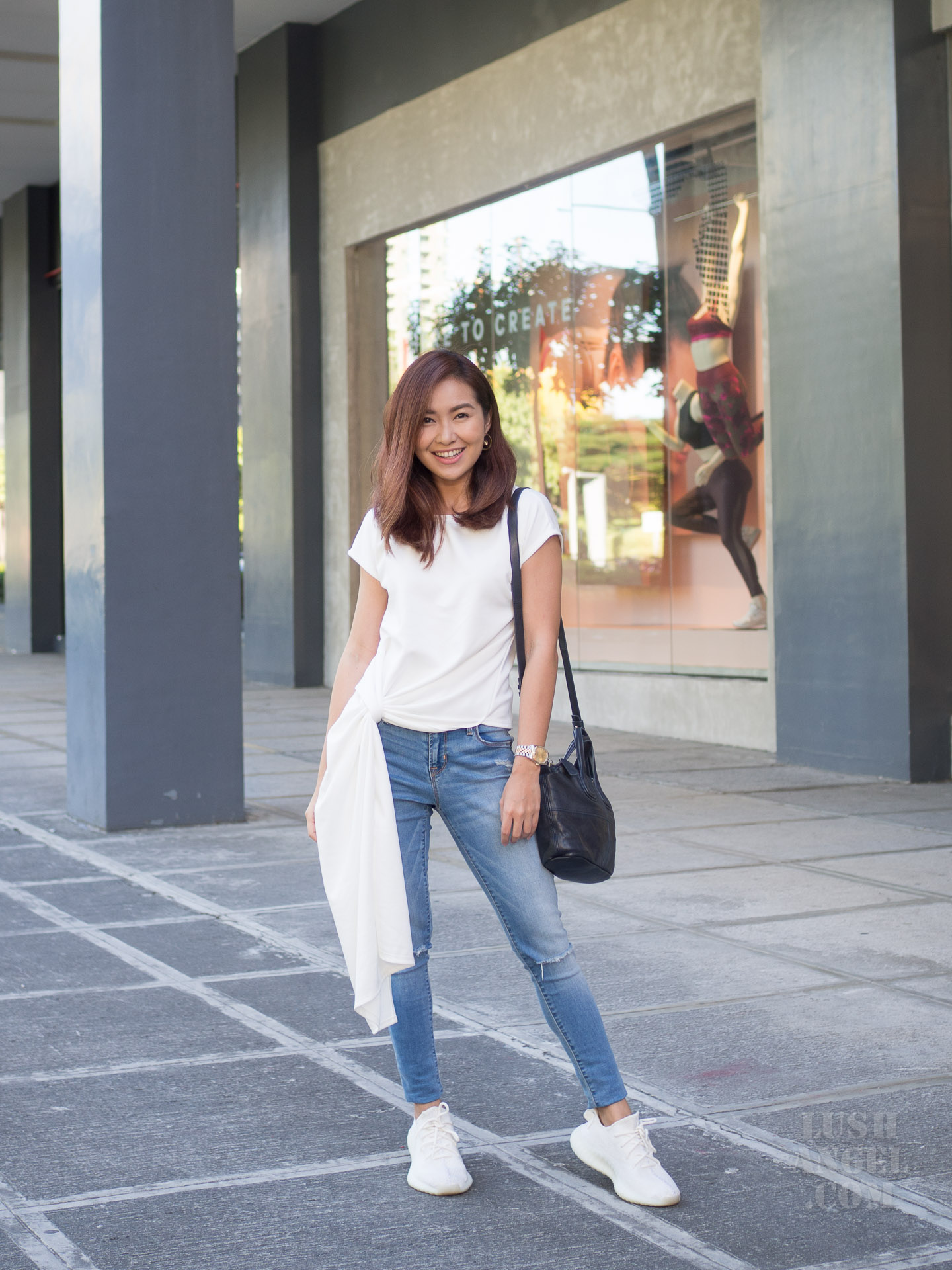 So, what do you think? Would you wear this?
Top: Instagram @EverydayCasuals
Bottom: Old Navy
Shoes: Adidas Yeezy
Bag: Givenchy
For instant beauty, fashion, travel, fitness, or random updates from me, LIKE lushangelblog on FACEBOOK, FOLLOW lush_angel on TWITTER and lush_angel on INSTAGRAM.