Do you love lip tints? K-Palette released a limited edition semi matte lip tint and guess what?! It promises to be long-wearing and non-drying. Who wouldn't love that?! Let's see if it holds its promise. Here is my full review of K-Palette Semi Matte Lip Tint.
K-Palette Semi Matte Lip Tint Product Infromation
Enjoy a matte vivid color on your lips for 24 hours with this lip tint. Infused with special beauty oils, this lightweight lip tint moisturizes the lips and glides on smoothly without drying. This creamy matte formula works as a blush and cream shadow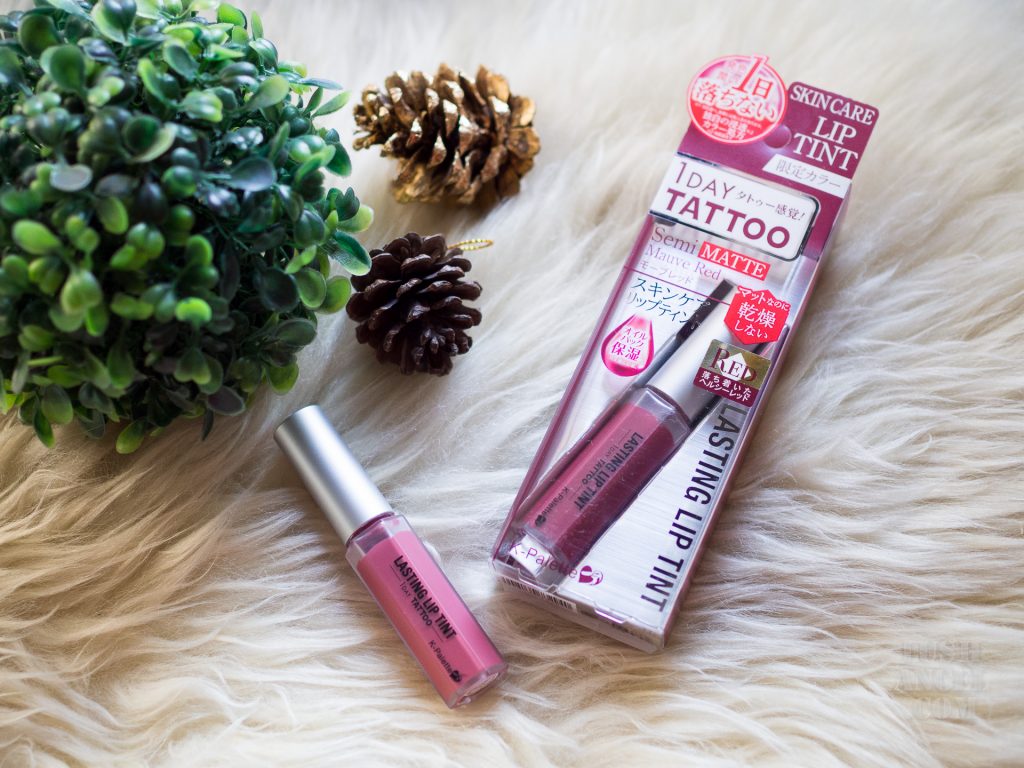 Pros: K-Palette Semi Matte Lip Tint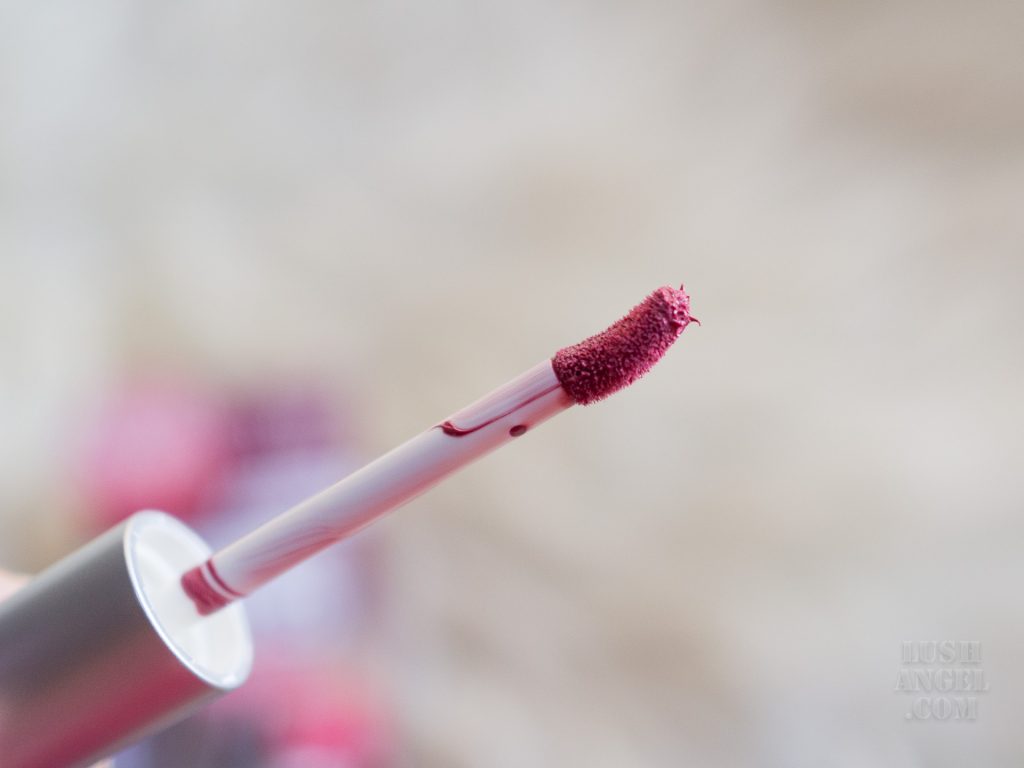 It has a curved doe foot applicator that's easy to glide on the lips.
It is moisturizing. No need to soak lips with a balm before applying K-Palette Semi Matte Lip Tint.
It doesn't dry out the lips even when worn the entire day. Lips do not get patchy or flaky no matter how much I reapply or layer throughout the day.
It feels comfortable on the lips– like a creamy tint/balm that is quite velvety.
It dries semi-matte. It's not very shiny like other balms or tints.
It doesn't accentuate dry lips or lip lines.
It has great staying power for a tint. It has full coverage like a lipstick upon application and fades nicely after 3 hours.
It is multi-purpose. Since it is creamy, it can also be used as a cheek tint.
Cons: K-Palette Semi Matte Lip Tint
It is limited edition. I really wish this will be a permanent line!
It does not dry quickly. It looks wet and shiny when applied and it takes a few minutes for it to be semi-matte.
It only comes in 2 shades- Rose Pink and Mauve Red.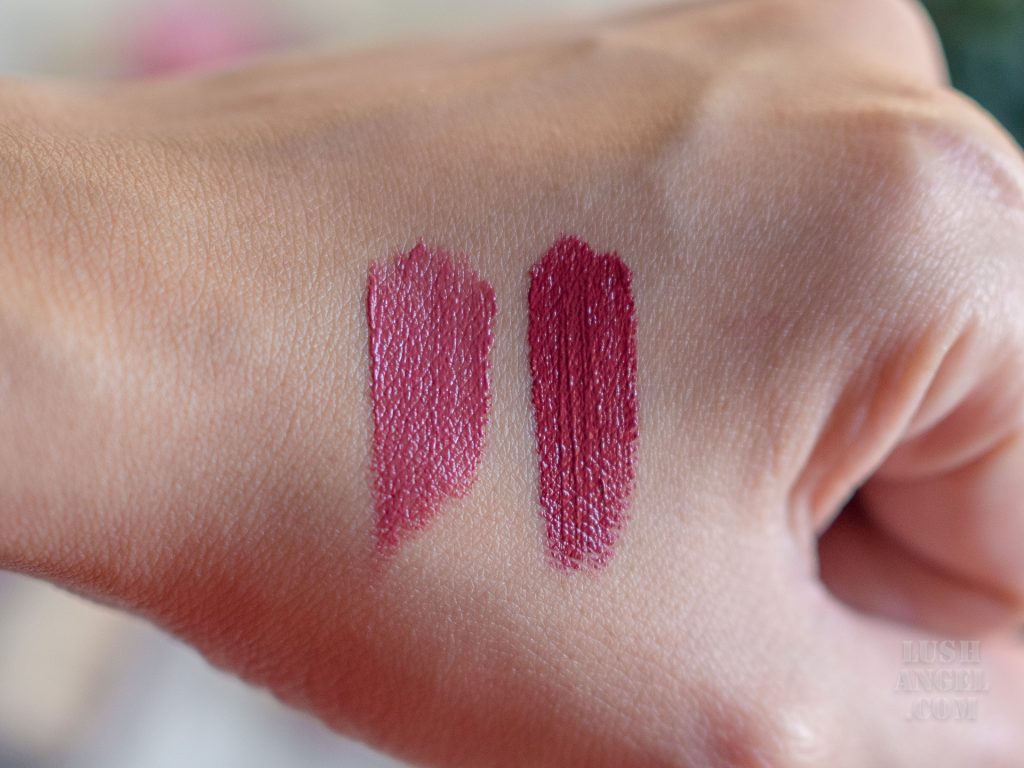 Tips on K-Palette Semi Matte Lip Tint
Apply starting at the center of the upper lip and glide the applicator toward the corner of the lips.
Layer until you reach the desired opacity.
Do the same on the lower lip.
K-Palette Semi Matte Lip Tint Verdict
To be honest, I did not expect much from this lip tint. It's a "tint" so I assumed it has poor staying power. I was wrong. In fact, I've been reaching out for this lip product almost everyday. I have very dry and flaky lips. I don't even have to exfoliate or soak my lips with balm when I use K-Palette Semi Matte Lip Tint. It is moisturizing and it makes my lips look healthy.
I recommend K-Palette Semi Matte Lip Tint to those looking for a moisturizing lip tint that is comfortable on the lips and has great staying power.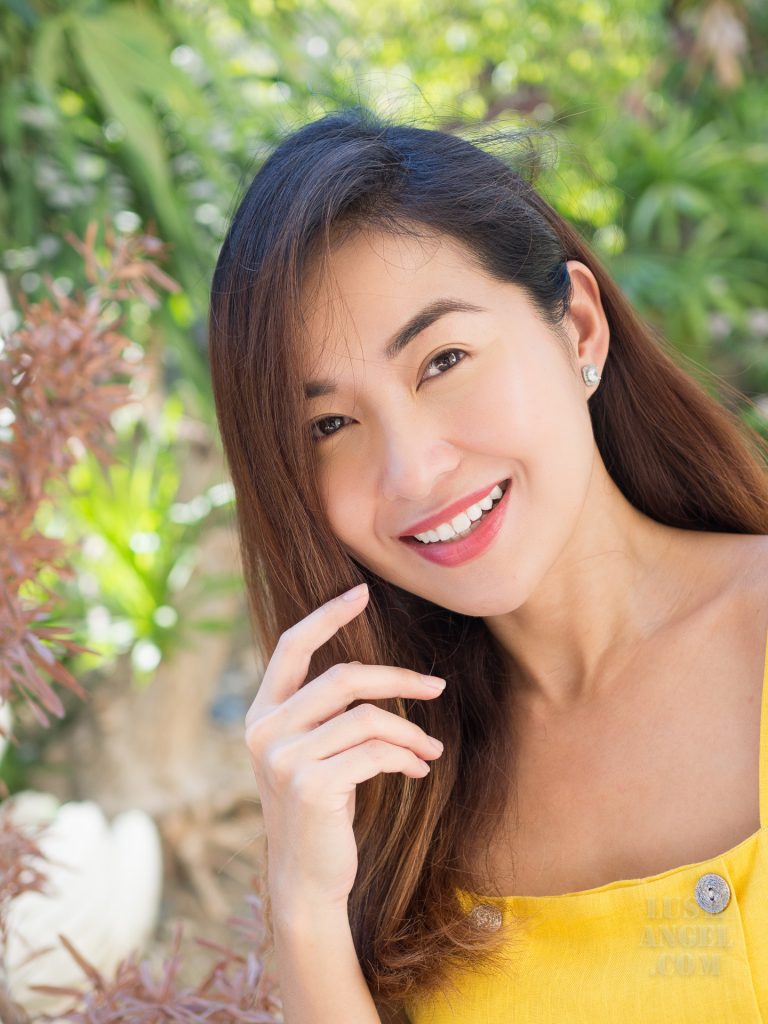 For instant beauty, fashion, travel, fitness, or random updates from me, LIKE lushangelblog on FACEBOOK, FOLLOW lush_angel on TWITTER and lush_angel on INSTAGRAM.