Korean food is one of my family's favorite cuisines. Almost always, we crave for Korean dishes. In fact, even my 5 year old nephew always looks for a Korean restaurant when we go to malls. It runs in the blood, huh?!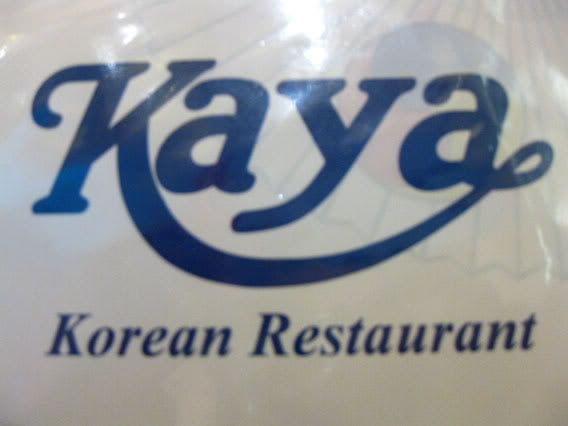 One of the yummiest Korean restaurants here in the Philippines is Kaya. There are actually two kinds of Kaya Korean Restaurants. One is the Kaya Express and the other is the real restaurant (not that the Express isn't a real restaurant… hehehe!) Of course, as expected, there is a price difference. As for the taste, there is a little distinction between the two, as well. The term "express" says it all- in just a couple of minutes, your orders are served. So probably, the dishes are already pre-cooked unlike when eating in the real restaurant where food is freshly cooked. Also, I would like to point out that the Korean dishes in Kaya are somehow altered to suit the Filipino taste. I only knew about that fact when I went to Korea 3 years ago. Most dishes were spicier. I'm not fond of spicy dishes but authentic Korean dishes are really tasty! I sooo love it! Now I understand why our tour guide there kept on saying that the Korean restaurants here in the Philippines are far from the real thing. But since I'm here in the Philippines, traveling to Korea just to eat their food is too much! LOL! Kaya still satisfies me and my family's cravings for Korean food! (Oooh, now I'm getting hungry!)
Anyway, I just wanna share with you the dishes we love to eat in Kaya, whether the Express or the real thing. In fact, we never look at their menu anymore. We just order two of each of these dishes, plus steamed rice for all of us. (OMG! Now, I'm really hungry!)
First, the Japche. It is their popular noodle dish sautéed with beef and veggies.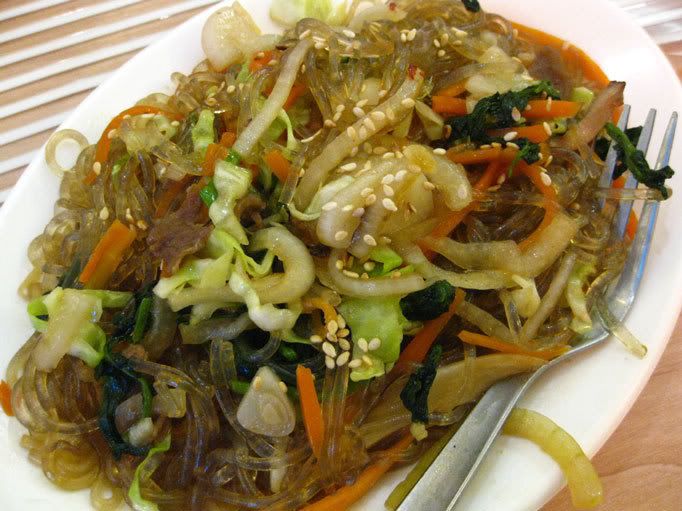 Next, the Dooboo Jeon. This is just plain fried bean curd. For those who know how to cook, I know you guys might say that this is sooo easy to prepare. But unfortunately, nobody in our family cooks! NO ONE AT ALL! Now you know why we love to eat at different restaurants. Besides, we love tofu! Their soy sauce with vinegar adds flavor to this plain fried bean curd.
Lastly and probably the most popular of all is the Kalbi Jim or the Korean beef rib stew. Most customers have this dish on their tables. The Kalbi Jim here in Kaya is somehow sweet. Although in some Korean restaurants, Korean beef stew is quite spicy.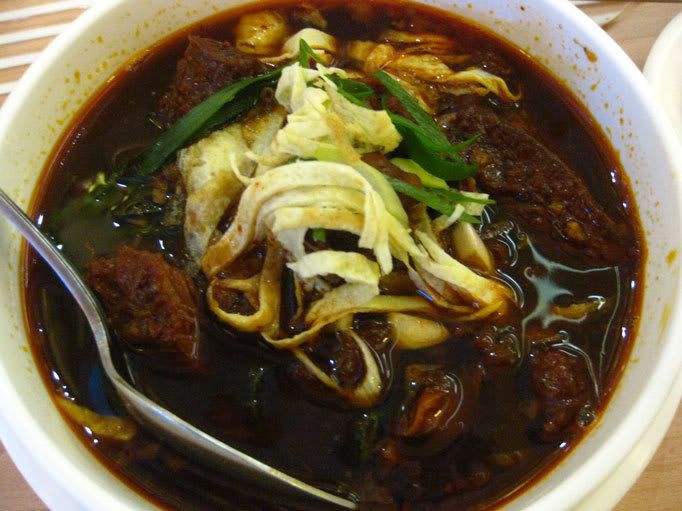 Of course, these are not the only yummy dishes in Kaya or in other Korean restaurants. Other popular Korean foods that I love, especially the authentic ones, are Bulgogi and Bibimbap. Oh, before I forget, the Kimchi is the number one "need" of Koreans. Let me quote our tour guide, "Kimchi is like our water. We cannot eat without it. Every meal isn't complete without Kimchi." Well, our tour guide ain't kidding at all.  In all the restos we have dined in Korea, buffet or not, Kimchi was always present be it breakfast, lunch, or dinner! Seems like Koreans never out grow Kimchi.  They soo love 'et! LOL!  Going back… In Kaya Korean Restaurant, Kimchi is served as part of their complements, together with other appetizers. But then again, Kimchi here doesn't really taste authentic which is why Koreans here in the Philippines opt to make their own Kimchi at their own homes. But since I'm no Korean, Kaya's Kimchi still satisfies me! 🙂