Last Saturday, finally, I was able to watch Confessions of a Shopaholic together with Arthur and my parents. Uh-huh, my parents surprisingly watched with us! As far as I can remember, the last movie we watched with my parents was The Devil Wears Prada. You could probably guess what kind of flicks they like, huh? Hehehe! Actually, it's my mom…so at least I know where I got my shopping craziness. LOL!
Anyway, we tried out this new cinema in Eastwood mall, which I was talking about in this post. Yay, it's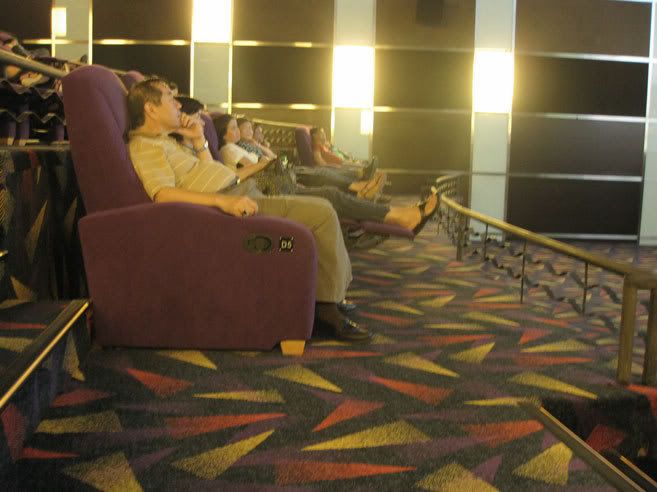 finally open! Well, I think it's like a "soft opening" since only one cinema was open. Luckily, the movie being shown in that Ultra Cinema is Confessions of a Shopaholic. There were only 4 seats left when we got to the cinema. Talk about pure luck! Woohoo! The Ultra Cinema can only accommodate a few since the seats they used are lazy boy. You can actually put up your feet while watching, as seen in the picture on the right. Well, this explains the premium in their prices. A ticket costs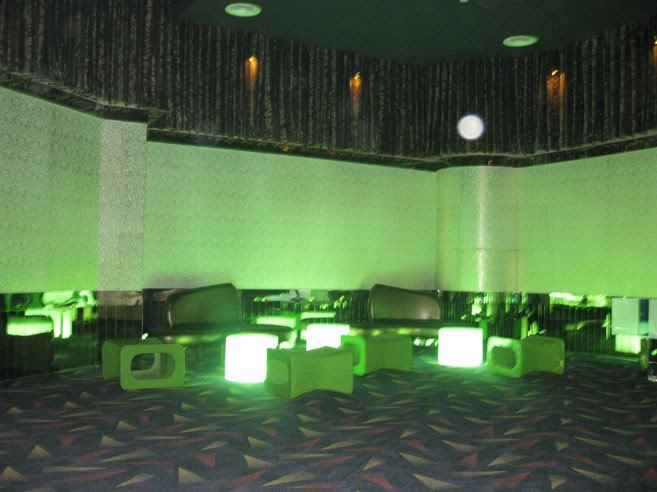 Php 400, but if you are buying 2 or more tickets, they sell them at Php 350. For some, you might find this a bit pricey, but you must understand this is extremely a lush-cious movie experience. Hehe! They even have a lounge before entering the theater, as seen on the left. And the best part of all, it's an eat-all-you can popcorn and drink-all-you-can soda! All you have to do is simply order
from the usherettes and they will gladly serve you your orders. If in the middle of the movie you wish to order more, you just need to raise your hand. See what I mean with lush-cious movie experience?! You actually get what you pay for! So if you haven't seen Confessions of a Shopaholic yet, try the Ultra Cinema at the 4th level of the new Eastwood mall now.
P.S. After the movie, my mom said (as expected) that I shop like Rebecca Bloomwood, minus the debt and the part where she splits the bill with a lot of credit cards! LOL! I beg to disagree! I'm a wise shopper… I think. Hehehe! And besides, I wouldn't be like this if I do not have a shopaholic mom, a shopaholic aunt, and a shopaholic guama (Chinese for grandmother). See, it just runs in the blood and I even think I'm the most tamed among them. Hehe! But seriously I am! LOL! 🙂