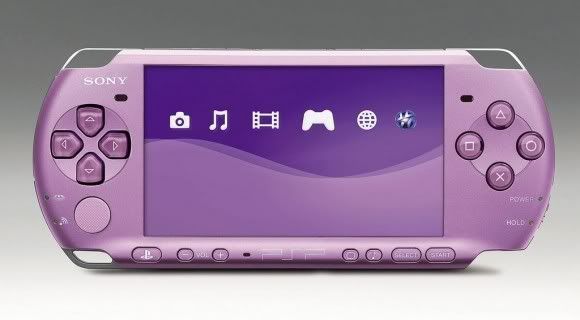 Another lush-cious gadget to arrive this July- Sony's new announcement: PSP in Lilac! Yay! Finally! This is what a lot of girls have been waiting for. Isn't it uber cute?! If only I've got time to play, I will definitely get one!
So what comes with it?
– 2 GB Memory Stick PRO Duo
– Hannah Montana's PSP game
– UMD of Hannah Montana episodes
– Some stickers
Errr… I know it's some sort of little girl's gadget because of the bundle; but you know the Lilac color is just irresistible for girls like me! LOL!