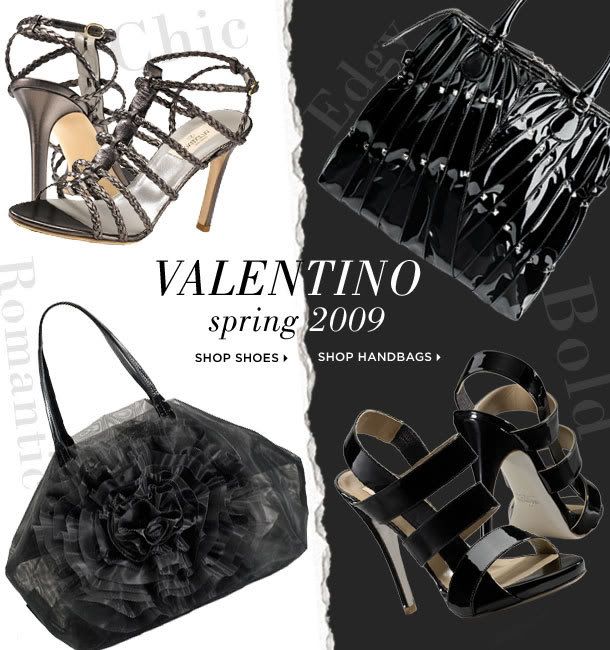 Woot! Calling all shoeaholics and bagaholics out there! Hehehe! Valentino spring 2009 collection is here, and I say, the shoes and the bags are ultimately gorgeous! I'm loving the bow and the petals detail found in the collection. Well, obviously, I'm just left drooling in front of my laptop because the prices are way out of my budget. Hehe! If only I had the money to spend, spend, and spend… *dream land*
Anyways, check out Valentino's Spring 2009 collection at Saks Fifth Avenue. Simply click on the links below:
Errr… I love, love, love the Braided Gladiator Sandals… and the Patent Triple Band Sandals… and the Glam Mena Sandals… and the…, and the…, and the… Hehe!