Billie Jean. Beat It. Thriller. Bad. These are just some of the hit songs of the King of Pop, Michael Jackson.  I'm not an ultimate fan of Michael Jackson, but I remember watching his concert here in the Philippines.  It was a school day then and yet I just had to watch Michael Jackson perform live.  The concert was packed.  The crowd was anxiously waiting for MJ to perform.  When the King of Pop appeared on stage, everyone screamed at the top of their lungs.  Truly an unforgettable experience!
On the way to work today, I was wondering why all the radio stations were playing songs of Michael Jackson. Why is everyone paying a tribute to him??? A few minutes before I arrived at my office, the DJ said- "For those who have just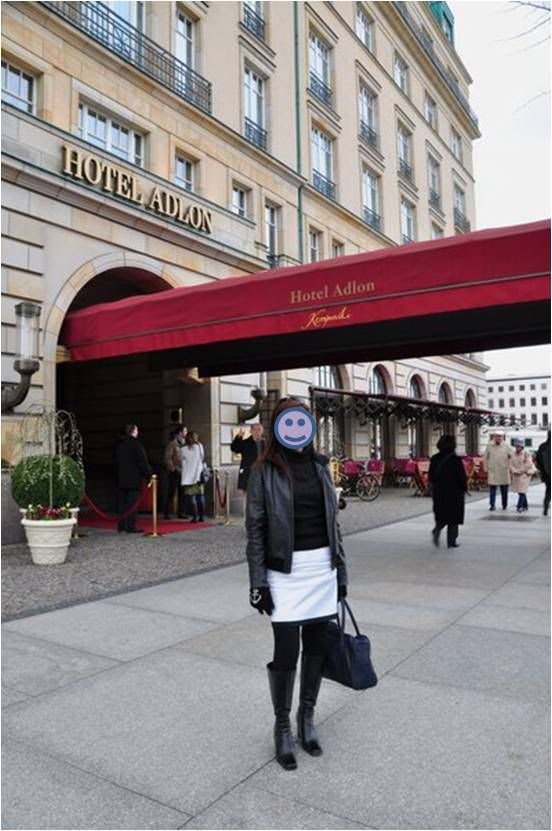 tuned in, we are paying a tribute to MJ as he suffered cardiac arrest." I was like, "Huh?! Seriously?!" I was shocked to hear the news because I know he is still young to die. Plus, Tel and I were even talking about him yesterday! Oh geesh! Now, that's freaky don't you think?! I was trying to upload pictures from my Berlin trip yesterday and one of them was the most expensive hotel in the area, where MJ stayed. Hotel Adlon was all over the news before because Michael Jackson stood out of the hotel's balcony showing out his baby to the crowd. The press loved talking about him then.  Now that he's gone, people are still talking about him.  He truly is a big lost in the music industry.
Even though Michael Jackson has passed away already, memories of him still lives.  He will always be remembered.  His songs and dance moves are truly amazing!  Young, old, girl, and boy in every walk of life around the world know the big MJ.  His songs can Heal the World.  European or Asian, Black or White, dances to his music.
As we bid goodbye to the King of Pop, let us thank him for the wonders he has created to the music industry.  Michael Jackson is truly an icon that can never be forgotten.
Michael Jackson collapsed about noon Pacific time at his residence in Los Angeles, California and died at UCLA Medical Center. He died at the age of 50, suffering from cardiac arrest.