Let's have a break first with my series of outfit post. I still have tons of outfits to share, but you guys are probably tired of my face already. LOL!
Have you heard of Kettlebell? Nope, it's not an ordinary bell. You won't hear any "ding-dong-ding-dong". It's also not something you eat or drink to get rid of those fats. It's something you use to tone those muscles and get rid of those flabs. Yup, it's something you use for exercise! 🙂 I'm a firm believer that there's really no easy way to lose weight. Yes, you may control your food intake and drink all those slimming teas or tablets, but in order to get that fabulous body, exercise is the ultimate key! You need to tone those muscles to have a firm and sexy bod. Say goodbye to bat wings and say hello to abs through kettlebell!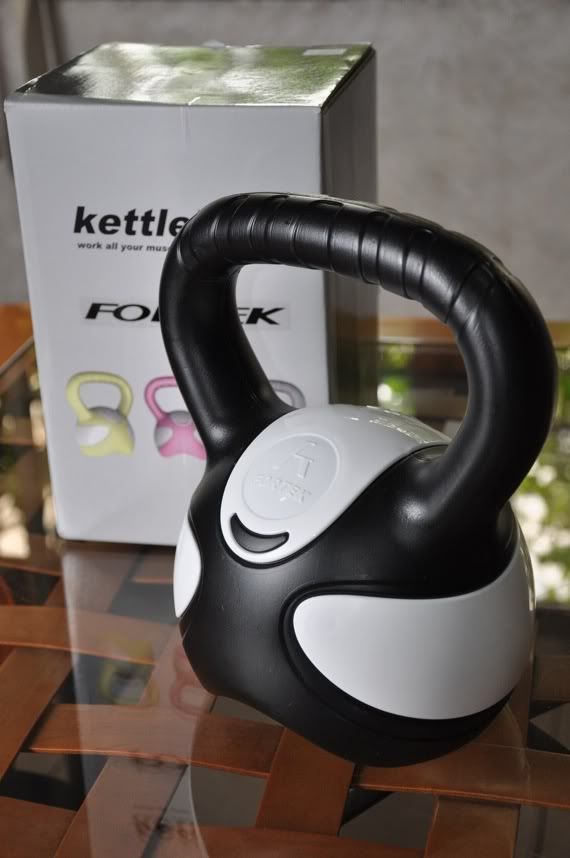 Would you believe, this little thing can give you a full body workout?! Yes! Yes! Yes! 😀 It can tone your arms, legs and abs! It also helps in developing strength, balance and agility. Plus, it's a good cardiovascular workout! See, it doesn't only make you look fab, but it is also good for your health! 😀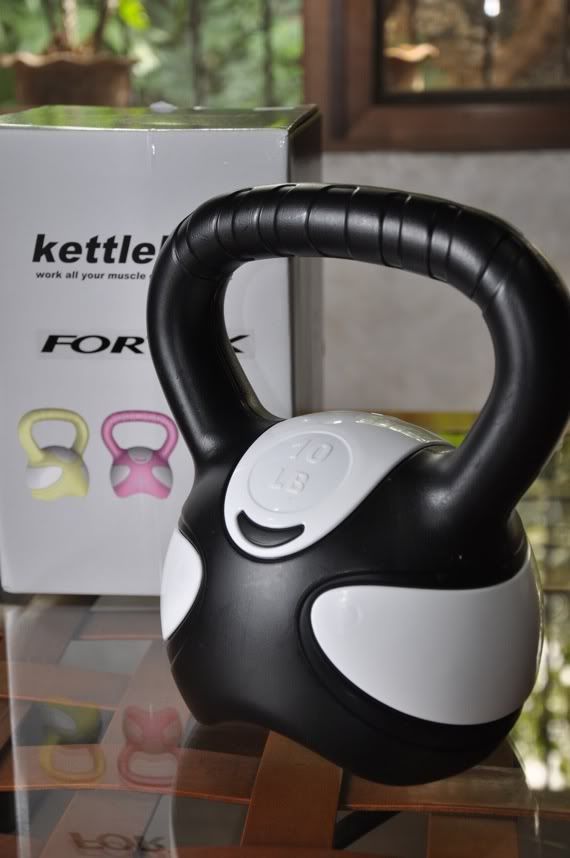 It comes in different weights and I got this 10 lbs for only PHP 300 + at Toby's. Yup, you don't need to spend too much to have that flab-to-fab transformation! LOL!
Here's a video from the TV program, Sports Unlimited, to know more about Kettlebell. You can also check out some workout you can do using your Kettlebell. 😀 I'm really excited to use mine!!! 😀
P.S.
Did you just see the surfing clip in the first part of the video?! Argh! I miss surfing!!! 🙁 Makes me wanna surf soon! Haaaay…. 🙁