Elegantly Rugged. That's how I'd describe my outfit.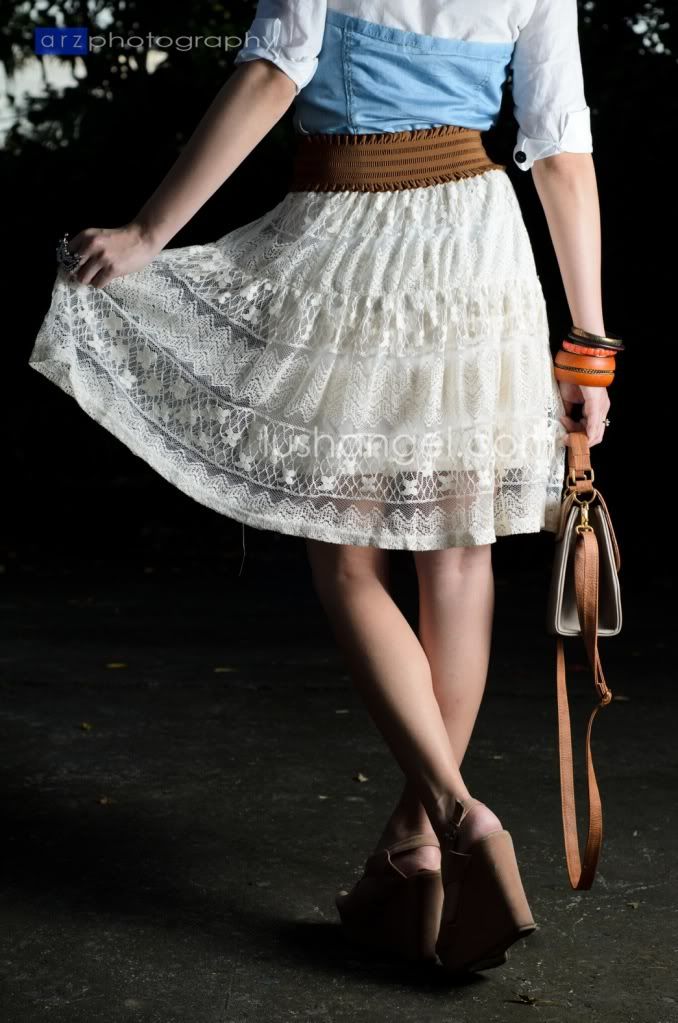 I usually associate lace with vintage, elegant, formal, prim and proper, and mature. On the other hand, denim is hip, young, casual, and rugged. These two pieces may seem worlds apart, but it doesn't mean they can never blend together. Here's how I worked on these in one outfit.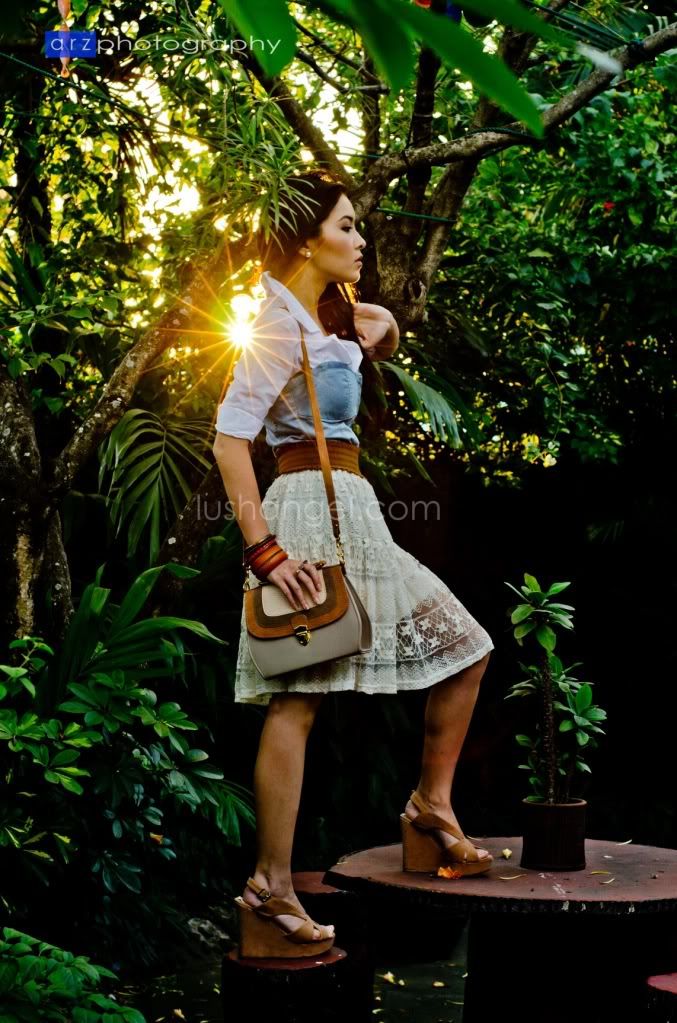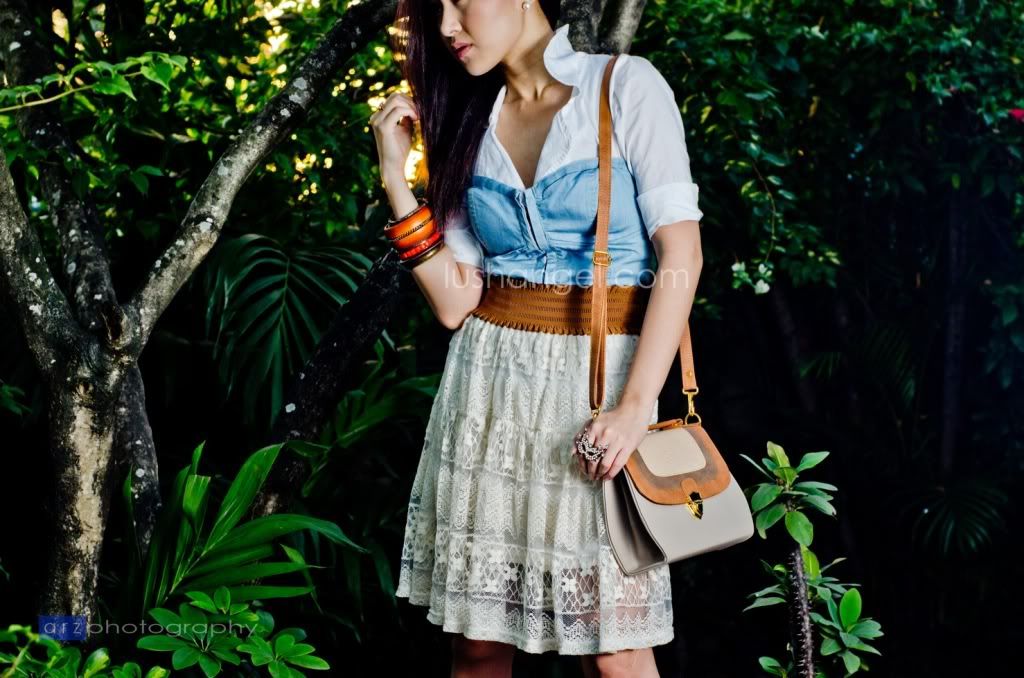 I'm sooo in love with this denim corset from Guess. Special thanks to my dearest fashion sister, My Fashion Juice, for gifting me this lovely piece! She won the Fan Fave of GUESS & ELLE Global Chic Contest and got this $1,000 gift card. Yeah, a whole lot of shopping for her!!! 😀 And she's suuuper kind and generous to share it to her family and friends- that's why she's truly blessed! 😀 Thank you dear! Love yah! 😀
I really wanted to wear the denim corset as is. But since the Pond's launch (check out what's new from Pond's here) was an afternoon event, I thought of covering up. Instead of going for the usual cardigan or something to cover on-top-of what I'm wearing, I opted for a white polo worn underneath the corset.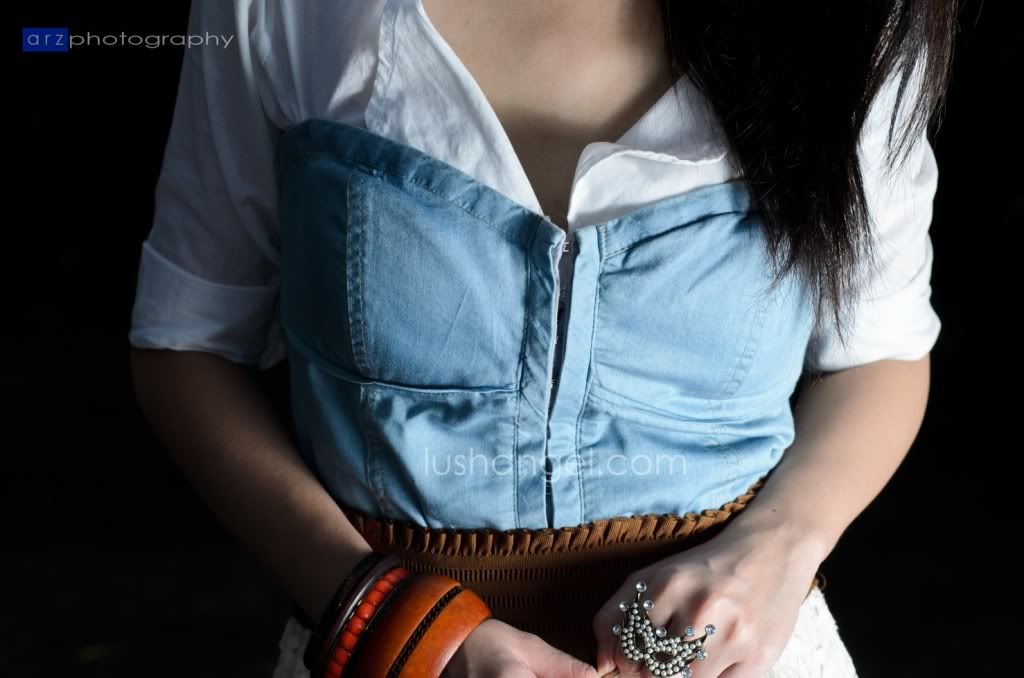 The lace midi-skirt was a bargain from my Singapore trip. I love its belt-like garter. It blends well with the lace skirt.
Denim and Lace together…
They don't look like they're worlds apart. I think the outfit actually worked. 😀
accessory details…
And the bag, I'm actually selling this exact piece. 😀 Just drop me an e-mail at [email protected]angel.com if you're interested. 😀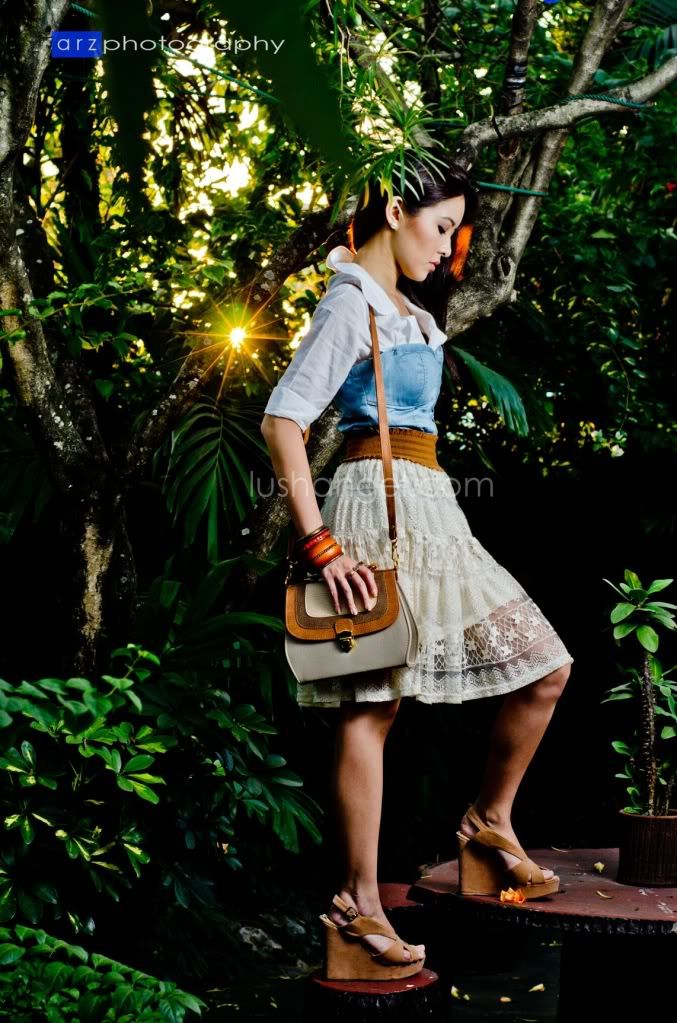 more details about my shoes in this post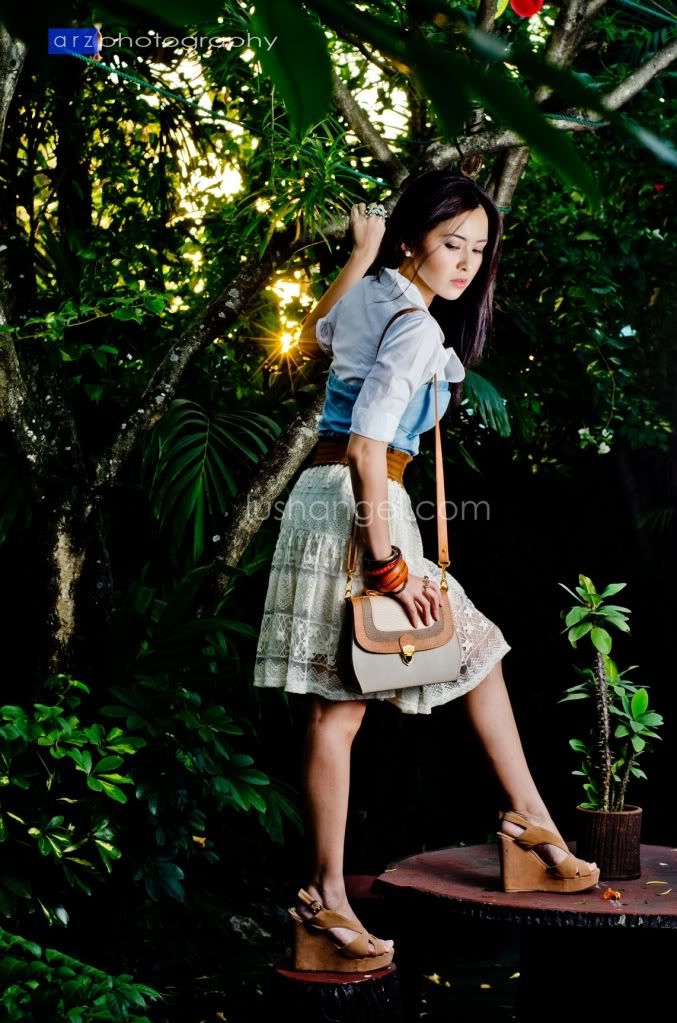 White polo: K.A.T. Collection
Denim corset: Guess
Skirt: from Singapore
Pearl earrings: from mom
Bangles: H&M
Connector rings: H&M and an online shop
Wedge: Rubi
Bag: it's FOR SALE!