Barbie nails? Is there even such a thing? Well, I probably just associate hot pink and glitters with Barbie. Check out my nails for the week. I'm definitely ready for summer! I can't wait to hit the beach this Wednesday. Bohol, here I come! 😀
As you can see, it's pretty much like a french manicure. Instead of natural polish and white tips though, I have hot pink and silver tips.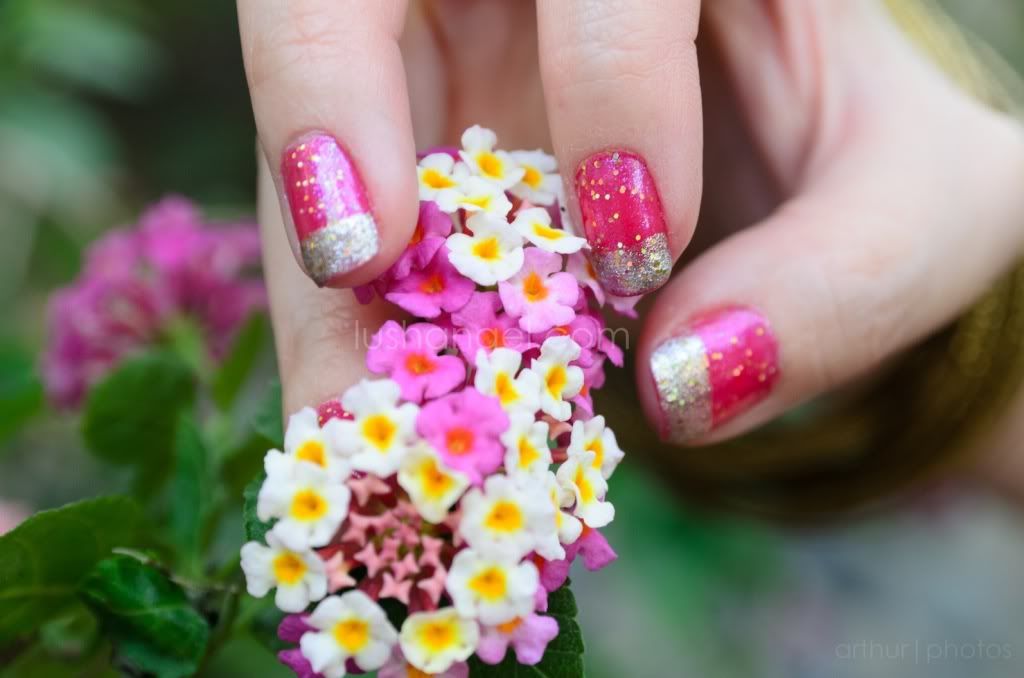 I used a pearly hot pink polish all over my nails and a glittery silver polish for my tips.
To make it more "Barbie", I swiped a gold glittered polish all over my nails before brushing the clear top coat.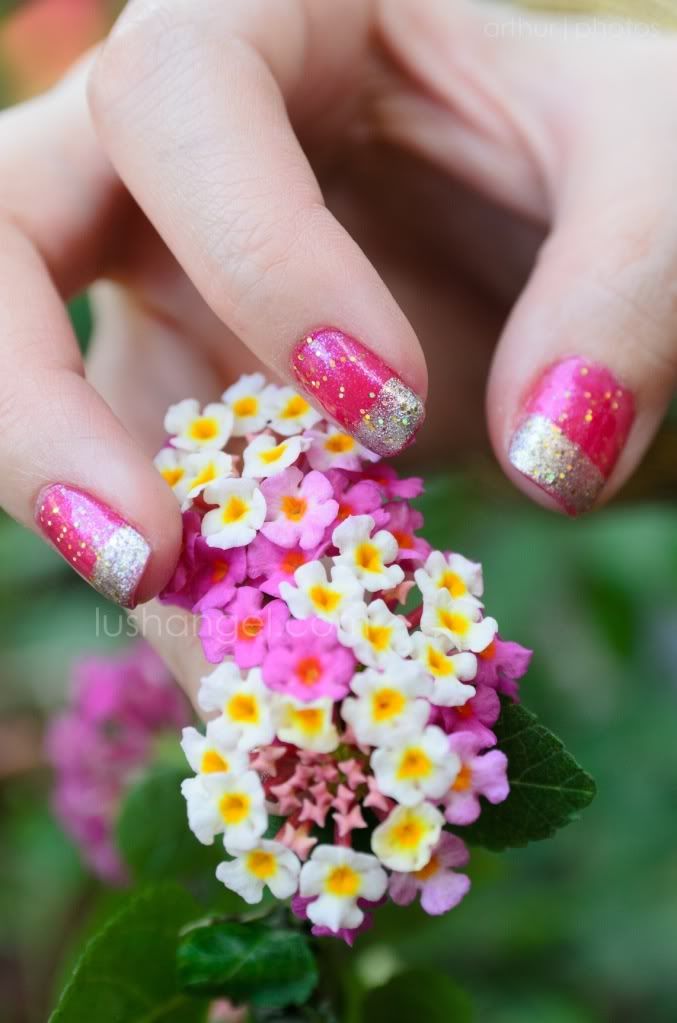 Now, the beach is calling me! 😀