Sorry for being absent the past few days!!! I was diligent in doing my scheduled posts for my long vacation. If you've noticed, I even have posts during Holy Week. Well, I didn't expect I'll have a vacation hangover when I get back. Geesh! Sorry!!! Anyway, I'll start the week with an outfit post.
If I have a Bright and Colorful Summer Outfit in Bohol, then I must have a toned down summer outfit. You'll never go wrong with white during summer. The heat is on, so it's time to wear light clothes. 😀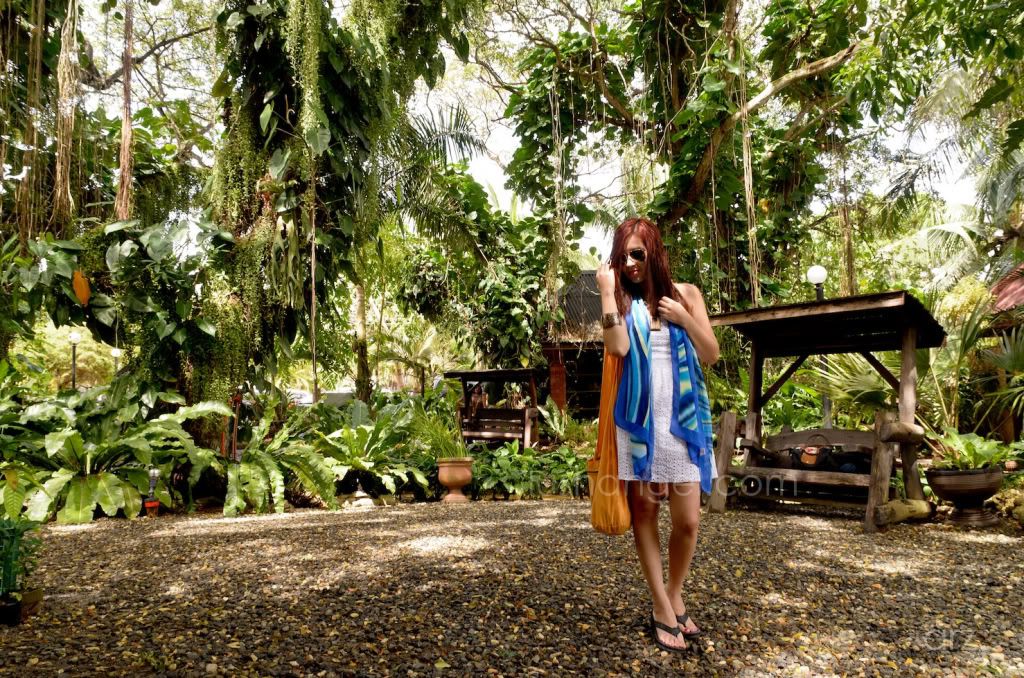 It's a white eyelet dress, which can be worn as is. But since I love anything colorful, I draped a blue scarf around my neck. Who said scarf can only be worn when cold?
The scarf is made of very light material so it's a perfect accessory during summer. It gives life to my plain and simple dress.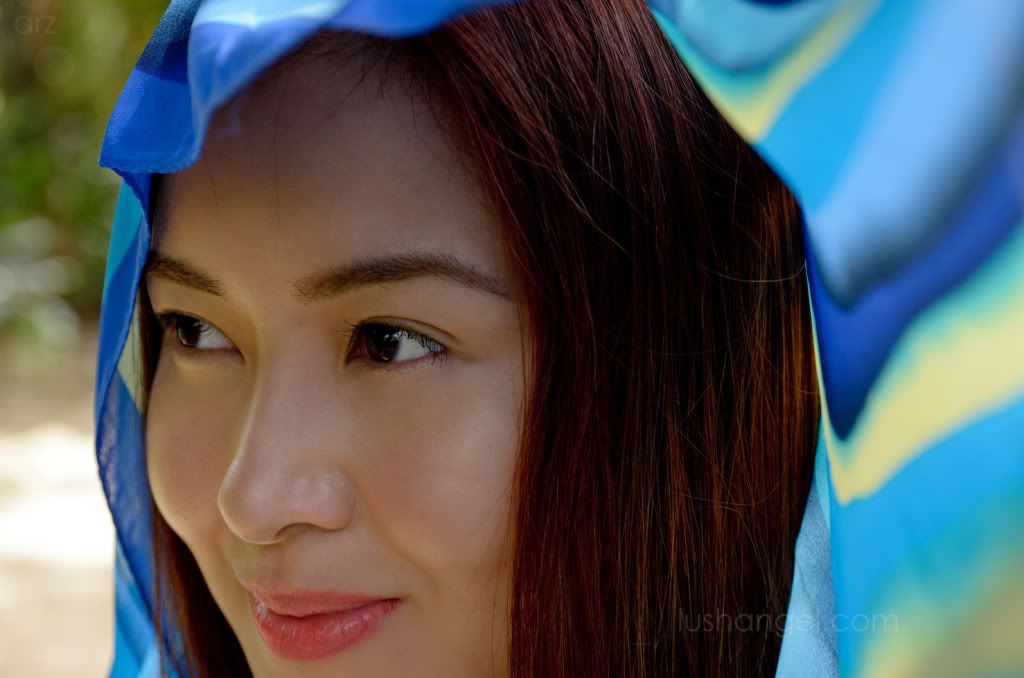 For another pop of color, I used a mustard bag. I was in Bohol for the beach so fabric tote is a must for me! I won't mind laying it down on the sand or getting it all dirty. It's definitely easy to clean such kind of bags.
To finish of the look, I wore light accessories that don't stick on my skin. I prefer wearing non-metal accessories when hot.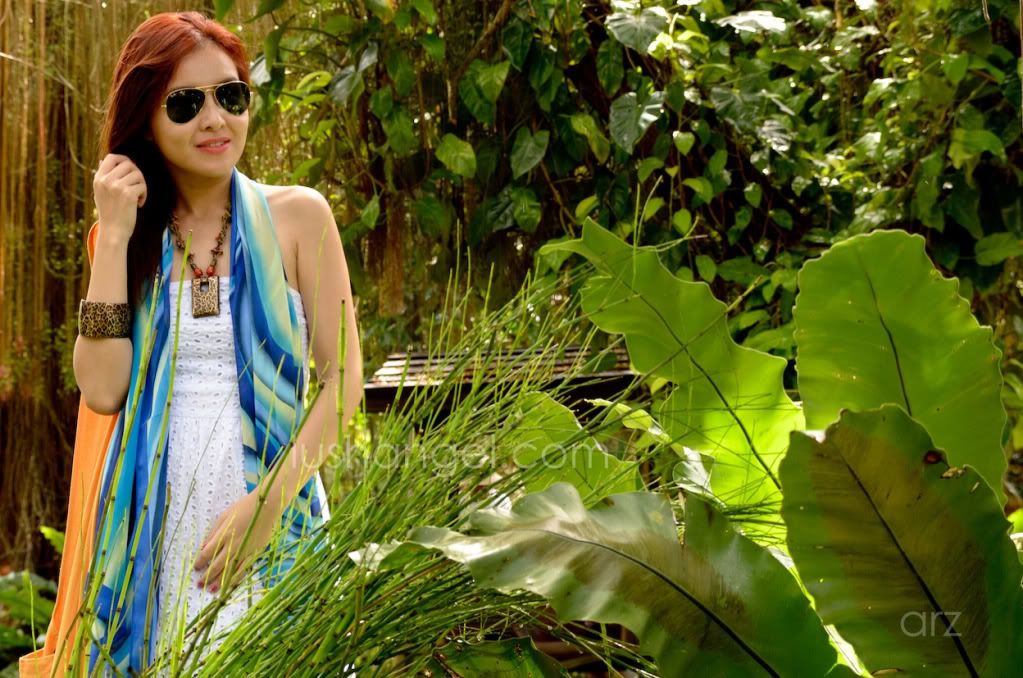 Dress: from Bangkok
Scarf: from Bloggers United Bazaar
Bag: from Boracay
Sunglasses: Ray-Ban Aviators
Bangle: Primark, London
Necklace: CMG
Wedge: Colin Stuart