Fashion Intern PH and Benefit Beauty Cosmetics can let your dream come true! As in, get a chance to win a 3-month beauty internship at Benefit, freebies and walk the runway at Box 'O Powder launch this June!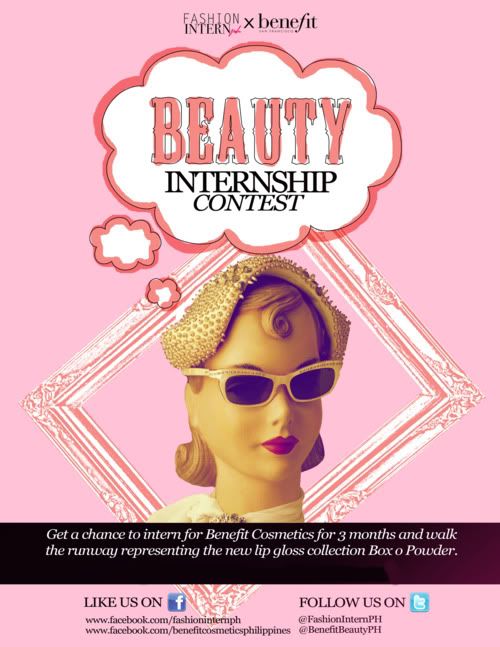 PRIZES AT STAKE:
6 interns will be selected for pre-finals to:
Spend a 3-week immersion at Benefit (includes make-up training, sales and marketing, event planning).
To walk the runway in the launch of the new lip gloss collection, Box 'O Powder (see photo above) on June.
2 interns will be selected and get a 3-month internship and freebies from Benefit.
I know you want it 'coz I want it too!!! LOL! Well, all you have to do is go to Benefit Cosmetics Greenbelt 5 from May 14 to 20 (1:00pm to 3:00pm) and shoot a makeup tutorial using Benefit's cosmetic line. Makeup and video is on them, of course. You still have time to join!!! 😀
More about the contest at Fashion Intern PH.