Summer is definitely NOT over! From Boracay last week, I'm back being a beach bum, but now to explore more of Palawan. I've been to the island once, specifically in Coron. Now, I'll continue on with my adventure in Puerto Princesa, El Nido and San Vicente! Yes, I'll pretty much go around, which explains why I'll be gone for more than a week. Don't worry, I left some scheduled posts to entertain you guys while I'm gone. 😀 BUT besides the beach, summer shouldn't end just yet because of these…
Now, don't you want to agree with me when I say summer is not yet over?! These colors from Caronia Tropical Doll collection are just sooo pretty to resist! Pretty much like the fruits they are named after, these colors are succulent-looking and are nothing short of summery: Kiwi (lime green), Tangerine (red orange), and Blueberry (true blue).
Kiwi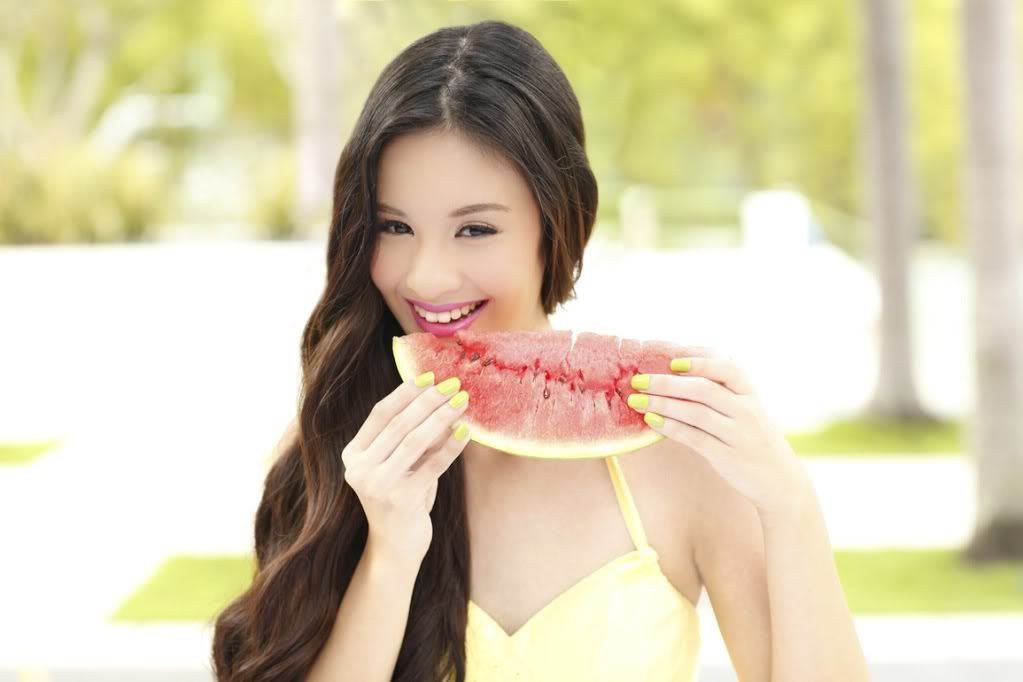 Tangerine
Blueberry
It's definitely not too late to show how much of a Tropical Doll we are! 😀
Caronia is available in all leading department stores, supermarkets, drug stores, and health & beauty shops nationwide. (SRP P33.25/ 8ml)
For more details, log on to www.caronia.com.ph or like Caronia Philippines on Facebook.