ARTDECO has a wide range of makeup, tools, and even polishes. One of the eye-catching products they have is their lipstick and all those lovely shades are neatly displayed in their counters. High Performance Lipstick is one of the lip colors that the brand carries. "High Performance" sounds promising, huh?! Here's my review of ARTDECO High Performance Lipstick.
Product Information
The High Performance Lipstick in its noble, shapely design and with its irresistibly light and supple texture provides a particularly soft and subtle lip make-up with seductive shine.
Due to Maxi Lip, the lip volume is visually increased, while the lips are additionally nourished with Panthenol and Vitamin E. The many different shades perfectly accentuate the lips from discreet and natural to dramatic.
I love it because…
I find the packaging simple yet classy. Its name on the tube prevented me from using it right away. (I have a soft heart when it comes to pretty packaging. Haha!)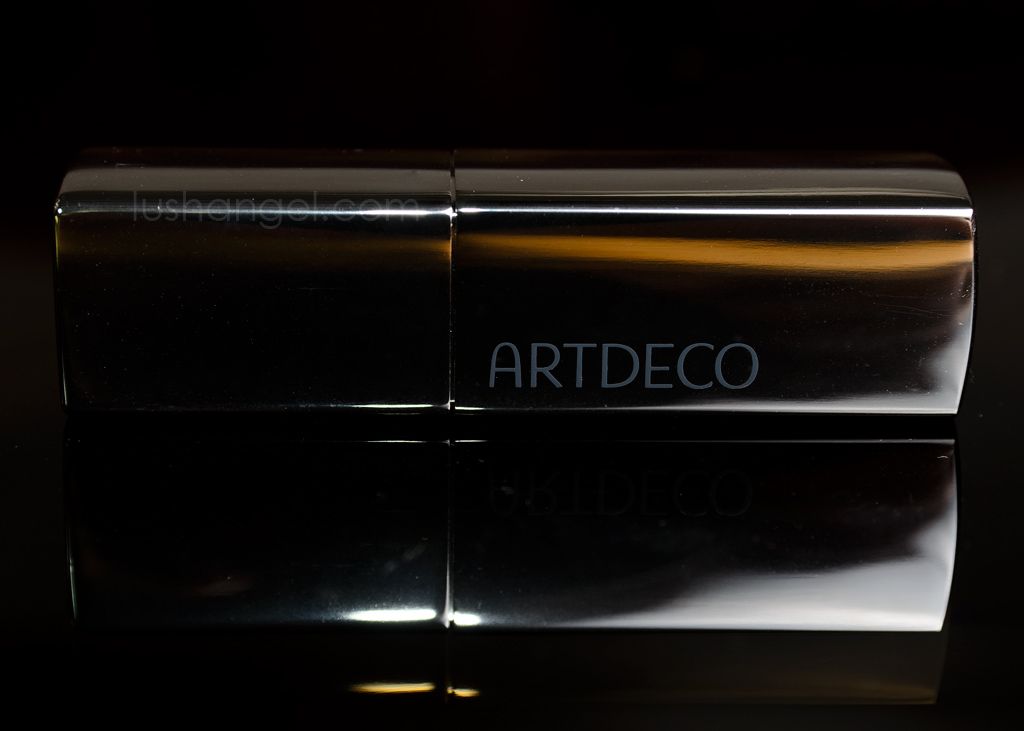 it's creamy and glides easily on the lips.
it holds for a few hours (about 3 hours), without reapplication.
it's not drying on the lips. Thanks to Panthenol and Vitamin E, which are part of its ingredients.
it's pigmented.
it's shiny on the lips (can be a con to those who prefer matte)
it comes in various shades- from neutral to vibrant.
I wish…
it's cheaper. It's priced at PHP 895. Just add a few more hundreds and I can get a lipstick from a premium brand.
the Maxi Lip works. It's said to increase lip volume, but it wasn't really noticeable in my case.
it has SPF.
Application Tips
Exfoliate lips to keep them healthy looking.
Apply lip balm before makeup application to keep lips moisturized in time for lipstick application later on.
Apply lipstick with a lip brush for precision or if you are a makeup artist.
Over-all
Although I find ARTDECO High Performance Lipstick pricey, its quality and performance can actually be comparable to premium brands. I'm not really into volumizing lip products so whether the Maxi Lip actually works or not, I'm indifferent with it. Over-all, I'm satisfied with its performance.
For those looking for a lipstick that can be at par with premium brands but a bit cheaper, ARTDECO High Performance Lipstick can be a good choice.
Swatch & Samples
I have the ARTDECO High Performance Lipstick in shade 445.