Lancome is probably one of the lipstick brands I've always seen in my mom's vanity table. I basically grew up with it. To date, I still own several Lancome lipsticks, which I usually use on my clients. More than just a force of habit, their lipsticks are really tried and tested. Plus, they never fail to come up with luxurious packaging. 😀
Now, Lancome came out with a new lipstick line- Rouge in Love, catering more for the young. It was one of the highlights at the launch of Lancome's newest counter in Shangri-la, which I shared in THIS POST. I remember how I kept on swatching on my hand as there are a lot of gorgeous shades! I was given these 2 shades to try out and here's my take on Lancome's newest Rouge in Love.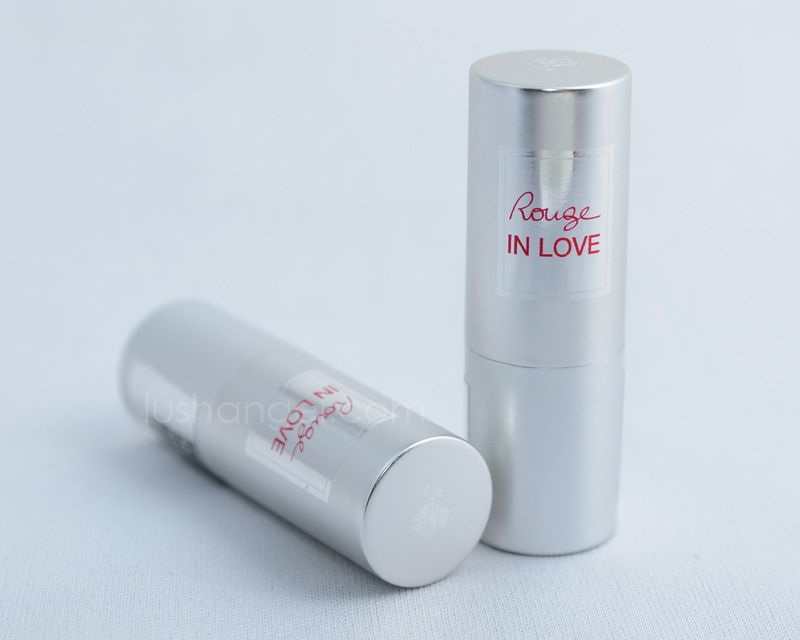 Product Information
Love your lips! Finally, the long wear lipcolor you'll love to wear. This collection of radiant, high potency colors, with up to 6 hours of wear, is surprisingly featherlight, offering delightful comfort.
Discover the lipcolor that describes you best and let your lipcolor show your mood, any time of the day.
Categorized in 3 moods:
Jolis Matins: Fresh shades for daytime wear. Jolis Matins shades are identified with the letter M in the shade number.
Boudoir Time: Pop shades for cocktail hour. Bourdoir Time shades are identified with the letter B in the shade number.
Tonight is My Night: Intense shades for magical nights. Tonight is My Night shades are identified with the letter N in the shade number.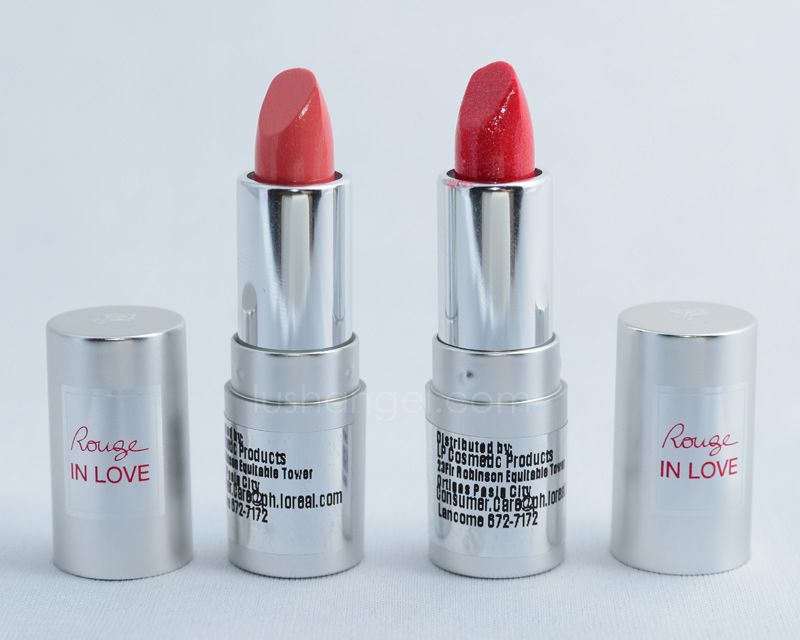 I love it because…
my lips have that healthy shine- not the glitter-like sparkle.
it's smooth and creamy to apply.
it's not drying on my lips. It's moisturizing.
it doesn't feel heavy on the lips.
it's pigmented.
it can last for up to 6 hours.
there are 22 shades to choose from, perfect from day to night.
I wish…
it has luxe packaging. Don't get me wrong. It's nice and unique as is, but I'm used to Lancome lipsticks that look sexy and expensive, living up to its brand.
Application Tips
Apply lip balm before makeup application to keep lips moisturized in time for lipstick application later on.
Blot lip balm with tissue before applying lipstick.
For makeup artists, use a lip brush to apply.
Overall
Honestly, I was surprised how long lasting Rouge in Love lipstick is. It has high color pay off that it's true to the tube. Also, I'm always on the lookout for non-drying and moisturizing lipsticks. I can't wear a lipstick all day that makes my lips even drier and feels so heavy. Thankfully, Rouge in Love does the exact opposite. It's moisturizing and it feels really light. Although Lancome lipstick can seem expensive, I feel Rouge in Love at PHP 1,295/ tube is worth the price.
I recommend Lancome Rouge in Love lipstick to those who are looking for long-lasting, pigmented and moisturizing lipstick.
Swatches and Samples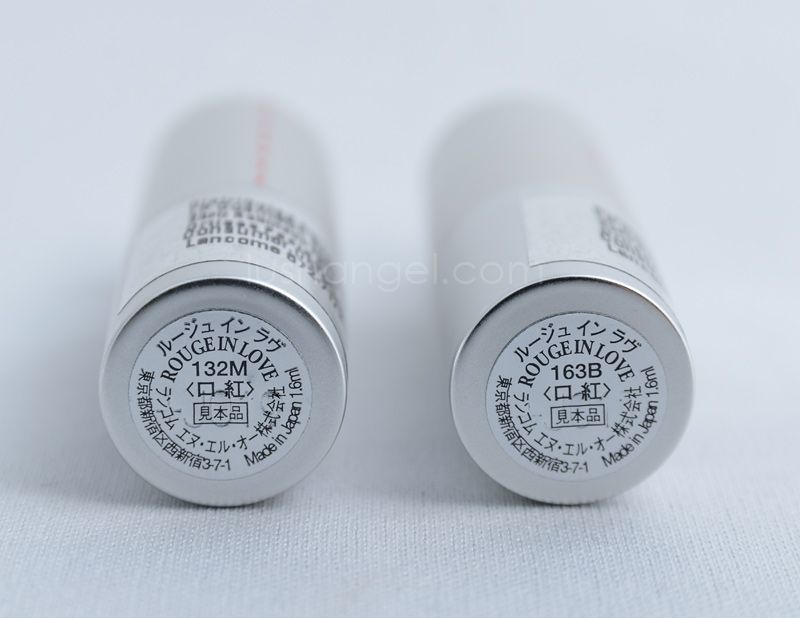 left: 132M; right: 163B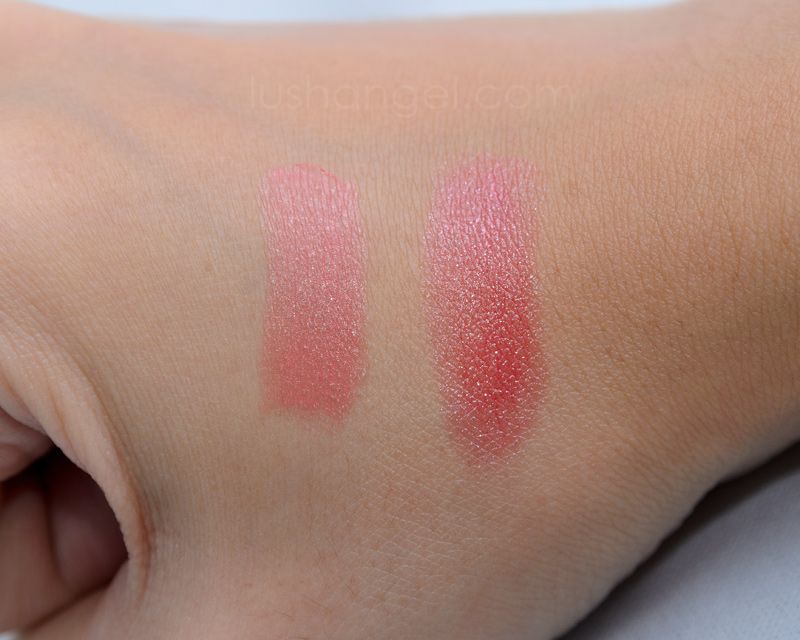 Rouge in Love 132M (Jolis Matins)
It's a soft rosy/ peachy shade. It's a light shade, perfect for day or when wearing smoky eyes.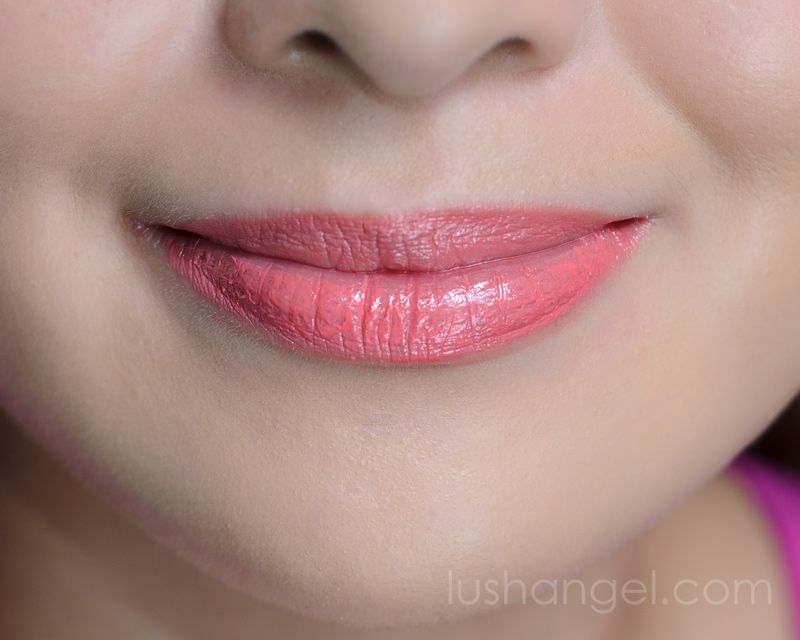 Rouge in Love 163B (Boudoir Time)
It's a nice fuschia shade, which instantly brightens up my face when I opt for light make up.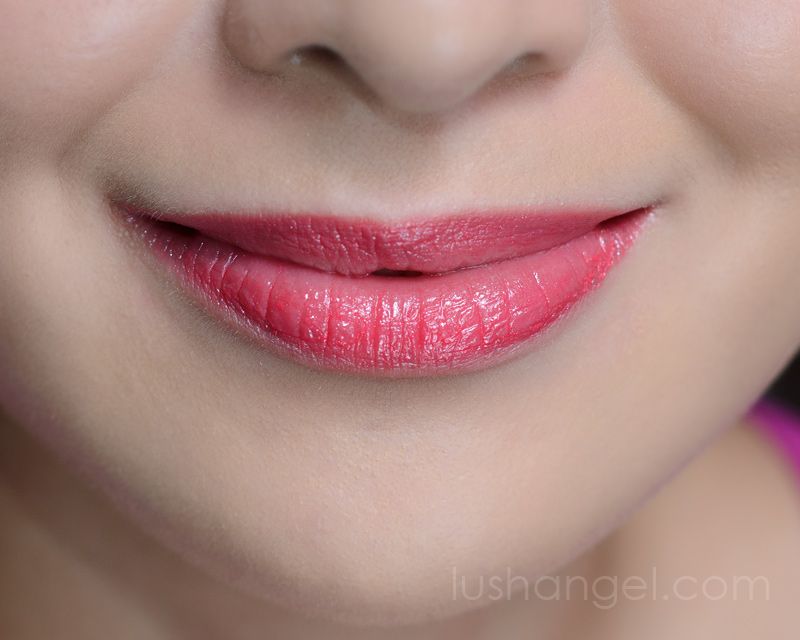 Lancome Rouge in Love is available in all Lancome counters for PHP 1,295.