First of all, why do underarms darken anyway? Generally, any inflammation or irritation in the area can lead to darkening. Let me list some of the causes that might contribute to this.
Shaving. Removing underarm hair using a razor can be harsh since you also remove the top layer of the skin. And if you get cuts or burns, it can result to darkening of the area. Also, since shaving doesn't remove the hair by the root, it leaves stubbles, which can make underarm look darker than usual.
Products you use on your underarms. These can be your deodorant/ anti-perspirant and topical creams you use. Harsh ingredients or chemicals can irritate the skin or cause allergic reactions, which can lead to skin darkening.
Clothes. Tight or body-hugging tops rub on the skin, which can result to the thickening and darkening of the armpits eventually. It's the skin's natural way to protect itself from excessive rubbing or irritation.
Hormonal problems and genetics. Sometimes, it's just unavoidable due to hormonal or health problems or genetics.
Tips To Whiten Dark Underarms
Now that we know what to avoid and what causes the skin to pigment, here are some tips to whiten dark underarms.
Consider laser or IPL (Intense Pulsed Light) hair removal. You need to avoid any inflammation or irritation of the skin so the safest bet is to undergo such treatments. It may not completely stop underarm hair growth, but you wouldn't have to shave as often. If budget doesn't permit, waxing is a better choice than shaving. It removes hair by the root so stubbles can be avoided. Here are some of the laser and IPL hair removal treatments I reviewed previously: Wink, Strip, and Flawless.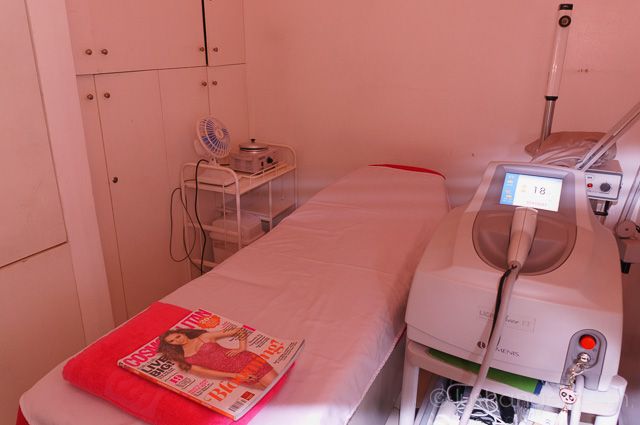 Exfoliate. Use a gentle and moisturizing cleanser and a wash cloth or loofah to remove dead skin and any product buildup in the area. Remember to be gentle and not to apply too much pressure or it might just worsen the appearance, as explained earlier. You can also try a homemade scrub by mixing baking soda and water until you come up with a thick paste. Baking soda is known for its whitening benefits. Note that although some believe in the whitening power of lemon or calamansi juice, it has also been proven that fruits can have high acidity level, which can lead to harmful skin reaction and hyperpigmention.
Moisturize. Before going to bed, it also helps to moisturize the underarm, the way you do with the rest of your body and face. Use a gentle moisturizer, just like what you use on your face. This will leave your underarms nourished, soft, and smooth.
Whitening deodorant. Use a mild and whitening deodorant to help lighten dark underarms. Dove deodorant is known to have moisturizing and whitening benefits. They also released a new variant called Dove Powder Soft, which makes the skin softer and smoother to touch.
Skin treatments. You can also use known skin brighteners, such as Retin-A, to help whiten dark underarms. For faster results, there are laser treatments to brighten skin too, like Revlite or PicoSure. I tried Revlite on my face, which I reviewed HERE, but it can also be done on the underarms. In the Philippines, Revlite is becoming popular. PicoSure is said to be more intense and deliver faster results (compared to Revlite), but I think only Belo Medical Clinic has the machine as of the moment. It's best to ask a dermatologist though before starting any skin brightening treatment – whether cream or laser.
Consult a dermatologist. If all else fails, consult a dermatologist. The hyperpigmentation may be due to hormonal problems, as mentioned above. If so, proper medication must be administered.
#WatsonsGreatWhiteSale is on now until February 24! Get up to 50% on your favorite whitening brands in all Watsons stores nationwide. You also get a chance to win 1,000,000 shopping points when you use your SMAC card for a minimum purchase of Php 500.00.
For instant beauty, fashion, travel, foodie, or random updates from me, LIKE lushangelblog on FACEBOOK, FOLLOW lush_angel on TWITTER and lush_angel on INSTAGRAM.