What is Glamourbox? To keep it short and simple, it's an online beauty sampling website that would help Filipinas discover the latest beauty trends from across the globe. Instead of splurging on full-sized beauty products, which might not even work for your skin, why not go for samples first?
Now, how does it work?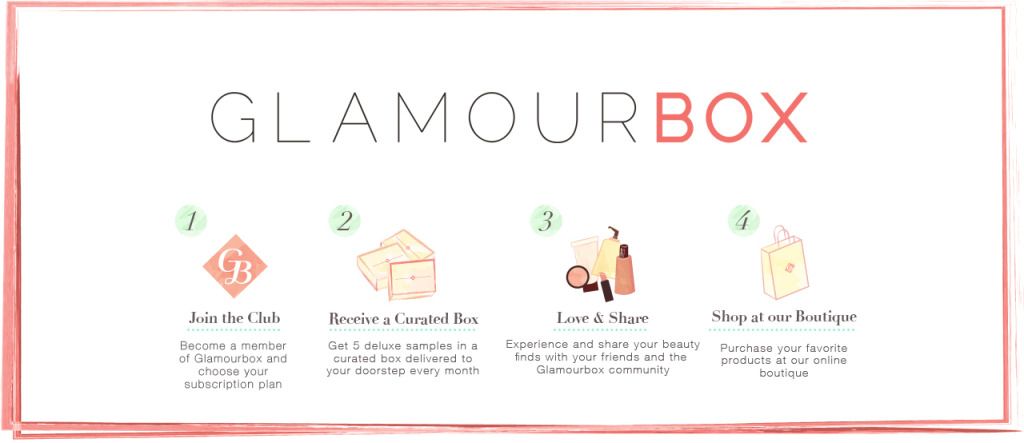 Once you subscribe, each month you will receive an elegant box with five deluxe beauty samples from premium, boutique and niche brands delivered to your doorstep. Then, if you end up falling in love with any of the products, you can visit Glamourbox online boutique to purchase the full-size of your beauty finds- makeup, skincare, bath & body, haircare, fragrances, or even beauty tools.
So, what products will you receive each month?
SURPRISE! Glamourbox won't be telling you which products you'll be receiving each month, which will be half the fun.
And the price?
Subscription is PHP 595 a month.
They've also created a Glamourbox community for their members to buzz about their beauty finds, receive invites to exclusive events and enjoy special promotions for products and services.
The catch?
The number of boxes is LIMITED!
Starting October 3, 2012, you can already sign-up for the November box at www.glamourbox.ph. You still have time before they run out!
 For more information, you can follow www.facebook.com/GlamourboxPH and www.twitter.com/GlamourboxPH.