Let's Move and Let's Love: These are the new fragrances that were recently launched by United Colors of Benetton.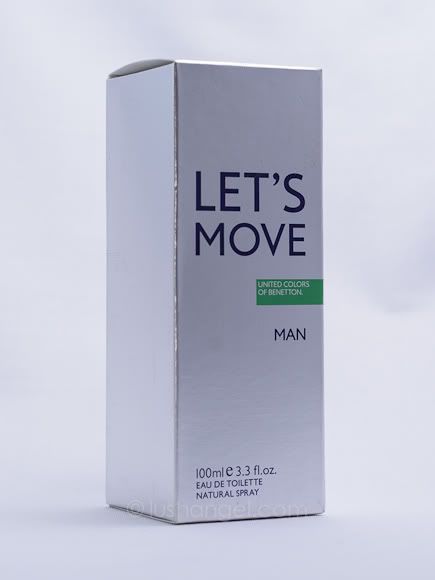 The launch was exciting and unique. It was time for us, bloggers, to leave our computers and MOVE- literally! We were invited for a night of Zumba at Studio 116 Dance School. Unfortunately, I wasn't able to make it due to some family duties! 🙁
Anyway, what's the difference between Let's Move and Let's Love?
Let's Move is a fragrance for athletic and self confident men, who are always eager to find the next thrill in life. It's for the modern, urban and young men always in motion.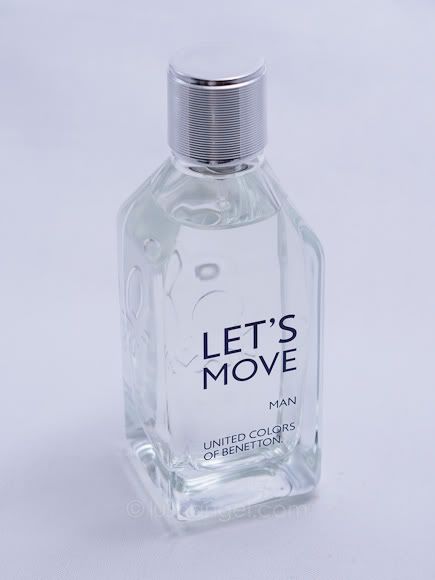 The Fragrance: Fougere Ambery Spicy

Top notes: Designed for a dynamic man always on the move and who likes sport, the fragrance opens with an energetic citrus cocktail spiced up by black pepper.

Heart notes: The fragrance is refreshed and invigorated by aromatic notes and strengthened by the masculine character of cedarwood.

Dry down: His trail, warmed by an amber and balsamic accord an unforgettable signature, both delicate and sensual.
As you can see, the bottle is transparent and simple. It's actually inspired by vitamin and water bottles that athletes always have in their sport bags. The Benetton stitch engraves in the glass adds sophistication to the bottle.
Let's Move SRP 100ML- PHP 1,450
Let's Move SRP 40ML- PHP 950
Let's Love, on the other hand, is for the modern young women who still believe in romance. They are the ones looking for that sparkle that will make their heart pound.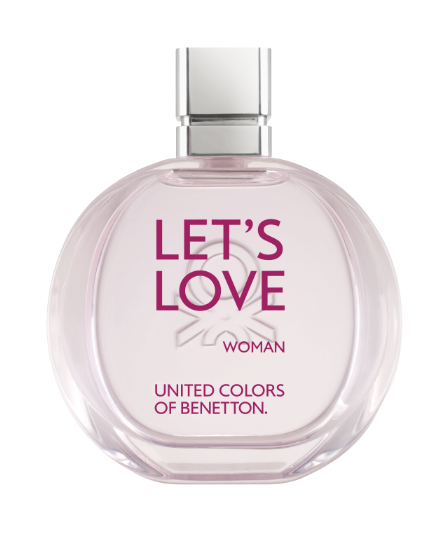 The Fragrance: a floral fruity fragrance

Top notes: A concentrate of passion inspired by the irresistible Passion Flower. The optimistic fruity accents of a fleshly pineapple & a joyful bamboo sap sound like a promising flight of fancy for this charming young lady.

Heart notes: In the mood for love, she reveals her romantic feelings through a delicate however carnal heart of star jasmine & passion flower petals, while the lily of the valley bells ring the time for kissing.

Dry down: Getting ready for the seduction game, she puts her attractive raspberry gloss on and melts for caressing musks, cedarwood & enveloping cashmere woods.
Similar to Let's Move, the bottle of Let's Love is transparent and minimalist. It has a round shape for femininity. The letters are in pink, which makes the bottle chic!
Let's Love SRP 100ML- PHP 1,450
Let's Love SRP 30ML- PHP 850
Thank you United Colors of Benetton and Studio 116 Dance School! Now, it's time to MOVE! 😀