When Estee Lauder reformulated the colors of their Pure Color line, the brand pretty much became popular among the young ones. Gone are the days when Estee Lauder was just a brand used by our mom's. Here's one perfect example, Estee Lauder Pure Color Long Lasting Lipstick in Coral Fantasy. I was actually able to try another fun shade from this lipstick line, Fuchsia Fusion, as seen in my previous entry. But since summer is here, Coral shades would be perfect! Let me give you a review of Estee Lauder Pure Color Long Lasting Lipstick in Coral Fantasy.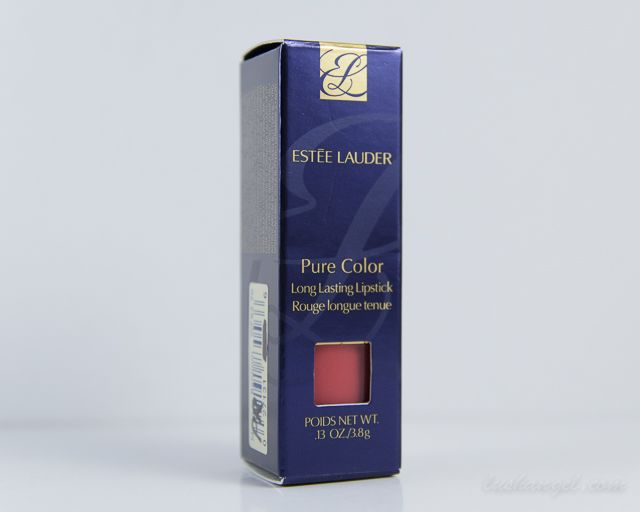 Product Information
Color so incredible, it leaves your lips wanting more.
True Vision™ technology takes ordinary color and makes it extraordinary. In a seductive spectrum of shades, from sublime to vivid.
Enriched with lip-loving ingredients, including apricot kernel, shea butter and murumuru butter that leave lips soft and creamy smooth.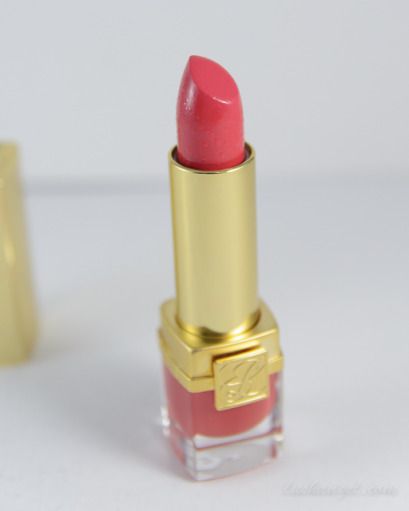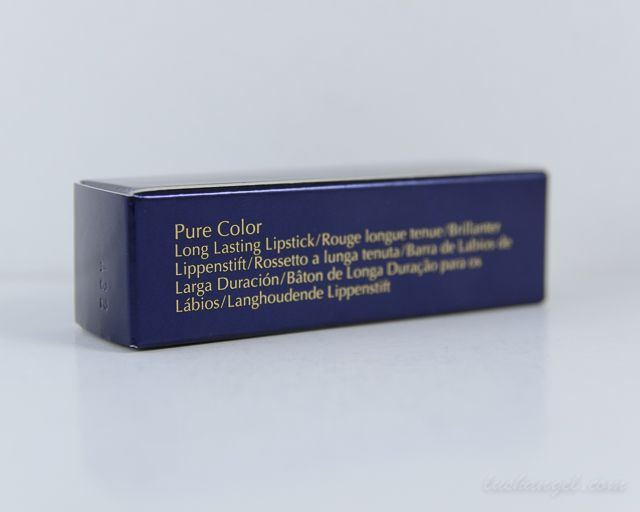 I love it because…
it has very luxe packaging! I also appreciate that I can see the color of the lipstick right away with its packaging.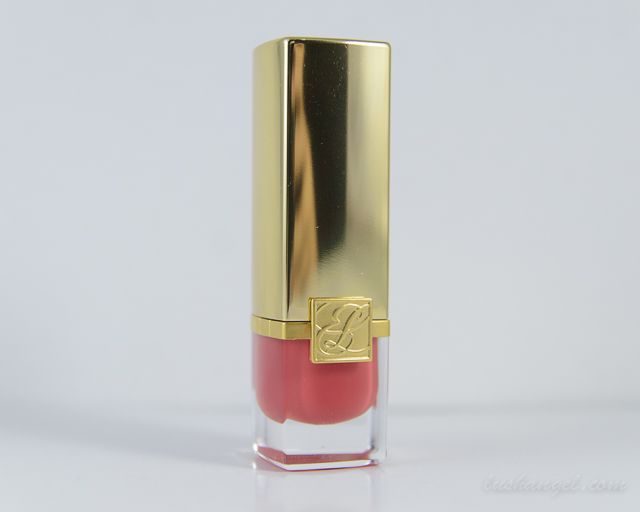 it glides smoothly on the lips. It's super creamy!
it's super pigmented! It has buildable coverage- medium to full coverage. One swipe is enough to see its color, which is true to its tube.
while it's rich, it doesn't feel heavy at all even with several layers.
it's really long-lasting! It can last on me for 4 to 6 hours! Even after eating, I still see a nice stain of Coral on my lips. It fades nicely, not just like an outline on the lips. LOL!
it doesn't dry out my lips at all! It's moisturizing.
it perfectly conceals dry lips and lines.
with its quality, every single cent is worth it. It may look expensive at first (US$25), but I find the price really worth it.
I wish…
it's easy to remove. When Estee Lauder says it's long-lasting, they're not joking! It really is, which is a good thing. The only downside would be, it's quite hard to remove. I don't mind though because I'd rather have a long lasting lipstick than having the need to retouch every now and then.
Tips
For a more healthy lips, soak your lips with lip balm overnight and exfoliate lips with toothbrush.
For a precise application, use a lip brush.
Overall
Honestly, I'm not fond of retouching my makeup that's why when a product says it's long lasting, whether it be foundation or lipstick, I always need to give it a try. I'm happy that Estee Lauder Pure Color Long Lasting Lipstick did not disappoint at all. It's really long lasting that I even need a good makeup remover to take it off. But despite having the long lasting formula, it doesn't dry out my lips. As it fades after several hours or after eating, I don't get that outline on my lips. It fades nicely, which I really appreciate. Color Fantasy would be a perfect shade this Spring/ Summer. For a fun, bright shade, I strongly recommend Fuchsia Fever as seen in my PREVIOUS POST.
I'd recommend Estee Lauder Pure Color Long Lasting Lipstick to those who want a really pigmented, long lasting, and moisturizing lipstick.
To know more about Estee Lauder's Pure Color collection, you can visit my Estee Lauder Pure Color Play post.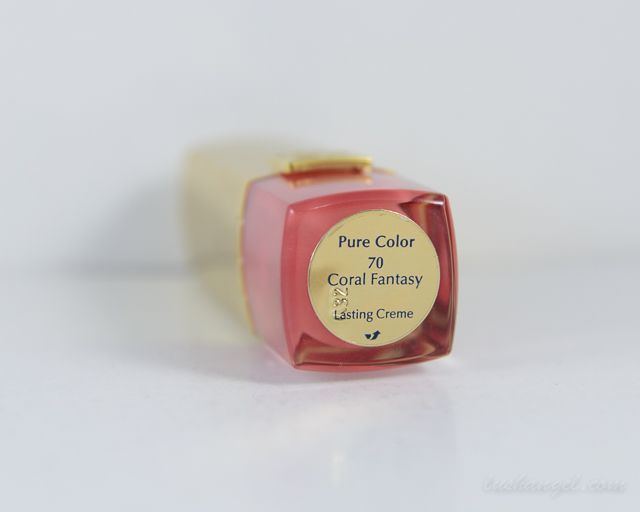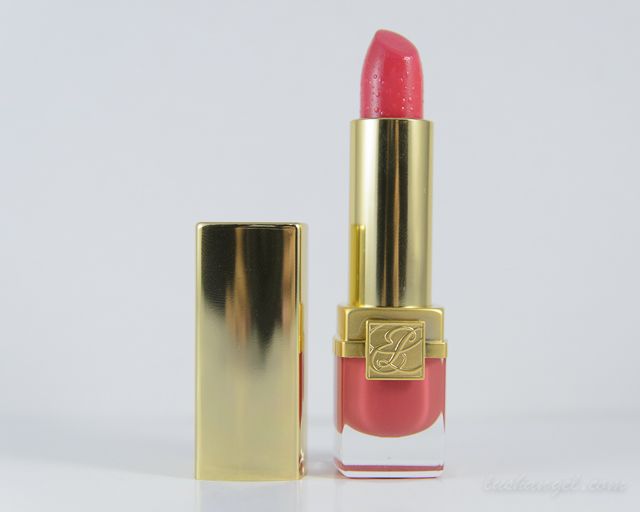 one layer of Estee Lauder Pure Color Long Lasting Lipstick in Coral Fantasy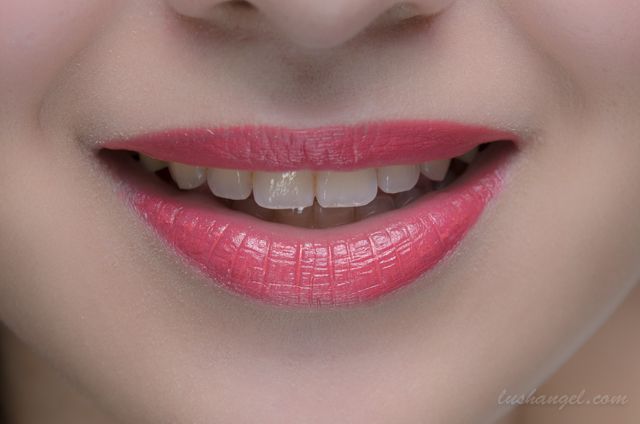 For instant beauty, fashion, travel, foodie, or random updates from me, LIKE lushangelblog on FACEBOOK, FOLLOW  lush_angel on TWITTER and lush_angel on INSTAGRAM.