What do you usually do when your hair has extremely dry ends? The most common advice of salons, and probably our immediate solution, would be to chop it off. What if I tell you, it's NOT THE ONLY solution? What if I tell you, your hair can go back to its healthy state without cutting your hair? Surprising? Yes, I was surprised as well. This is what I learned from Kerastase event yesterday held at Rockwell Power Plant Mall. All these years, I believed that the only solution to get rid of dry ends is to chop it off. It's like, how can you bring the dead back to life? In fact weeks before this event, I was already contemplating on cutting a few inches of my hair. Of course, I have hesitations since I waited for so long for it to grow. Thank goodness I haven't made up mind. And thank goodness, I was introduced to the latest haircare innovation: Kerastase Initialiste, the first scalp and hair serum that promises stronger, shinier and youthful hair.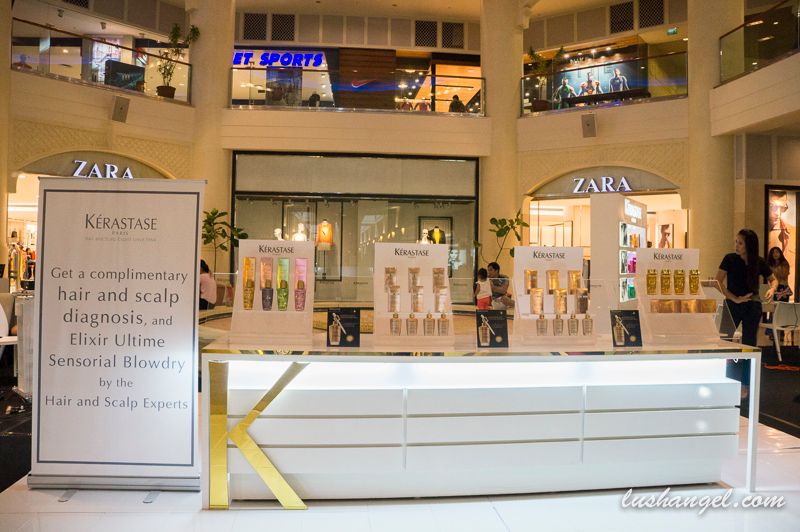 Kerastase set up a lounge in Rockwell Power Plant Mall (in front of Zara) where anyone can get a complimentary hair and scalp diagnosis and Elixir Ultime Sensorial Blowdry. The booth showcases Kerastase Ultime and of course their newest product, Initialiste.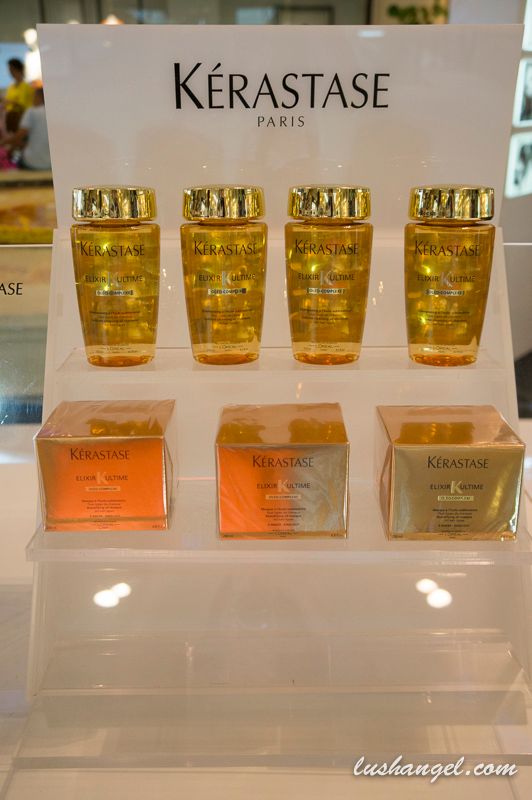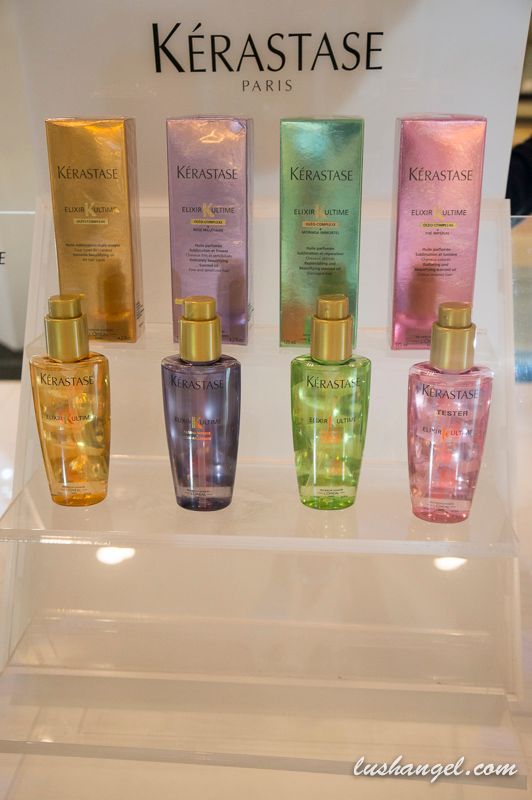 What is Kerastase Initialiste?
You're probably wondering by now how can Kerastase Initialiste be so powerful? What makes it different from all our haircare products? Do we really need it?
We wash, tone, and apply various moisturizers, creams and serums on our face, but do we care for our scalp the same way? I'd honestly say no. I may be very particular with my hair. I love to experiment. I change my color every now and then. I try various shampoos, conditioners, masks, treatments, and so on. But I never paid attention to my scalp. Eeeek, sorry!!! 🙁 But ladies and gents, you've got to hear this! The scalp is very important to have luscious hair. It's where hair fibres are born, therefore it deserves the same careful attention that is given to facial skin.
Kerastase Initialiste is the first scalp and hair super serum from the brand inspired by stem cells research. The serum acts from the birth of the hair, making it stronger, shinier and fuller.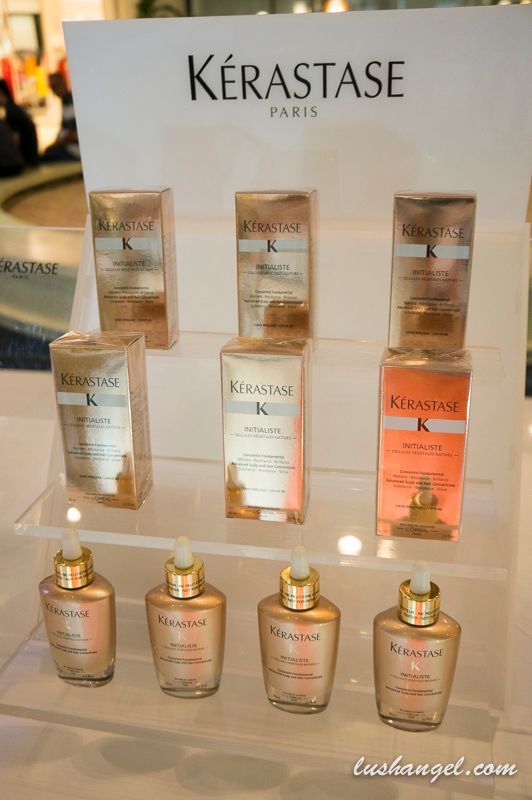 It is really a promising product so I, together with other beauty bloggers, tried it out. We had our scalp and hair diagnosed and tried Kerastase Initialiste.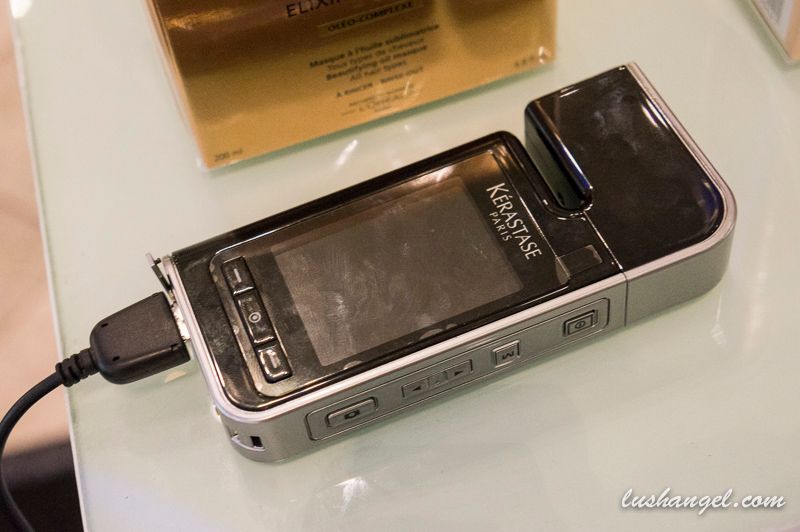 How to use Kerastase Initialiste?
Ideally, Kerastase Initialiste should be used after shower (after your shampoo and conditioner). It can be used on wet or dry hair. Section hair and apply on different areas of the scalp (middle, left and right side). Massage for 5 minutes to allow permeation. Do not rinse.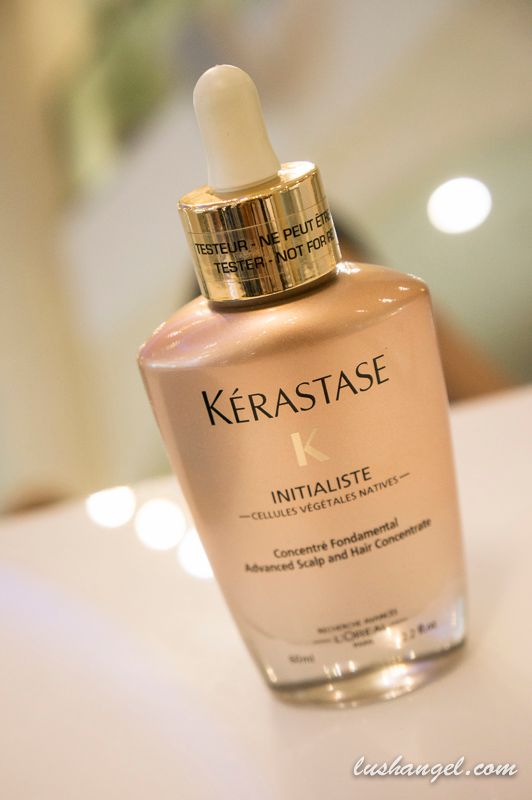 It comes in a dropper for easy application.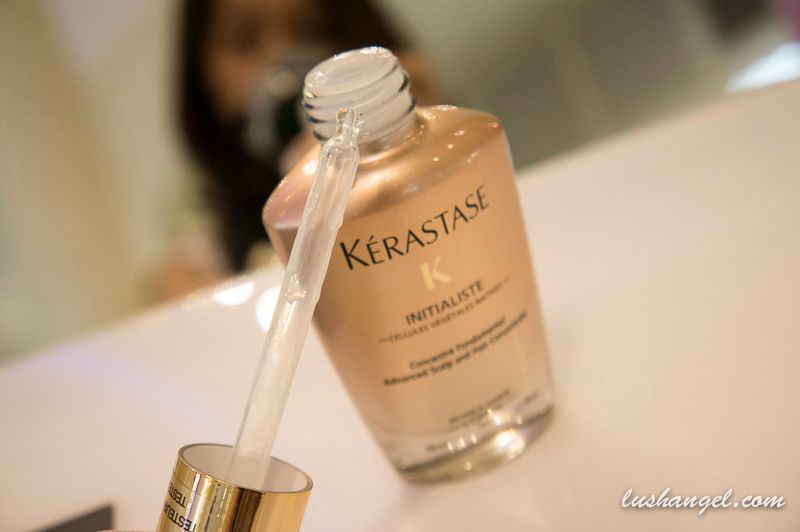 Initial thoughts on Kerastase Initialiste
Once applied, the serum feels cool on scalp, which is very relaxing. I have oily hair so I was honestly afraid this would be greasy. Well, I'm happy to report that it's not! 🙂 I had this done in the morning and my scalp didn't feel oily the whole day.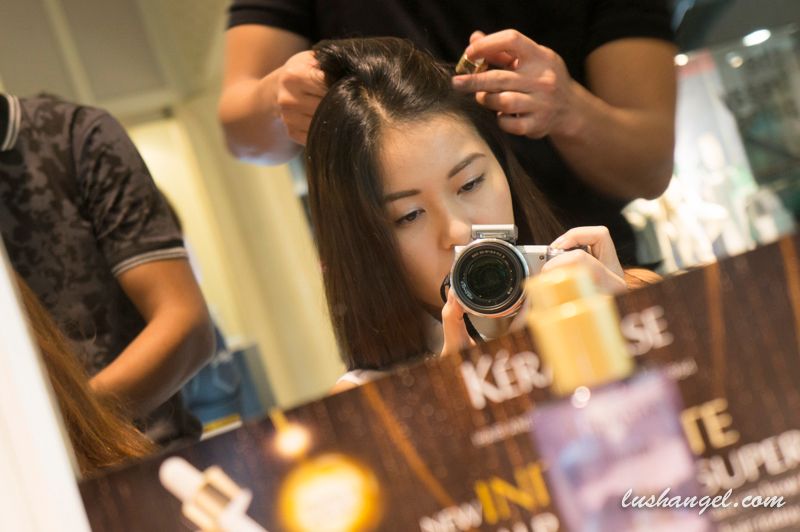 After the application of serum, I had a quick blowdry and used Kerastase Elixir Ultime hair serum as finishing touch. Kerastase Initialiste works from within, while Keraste Elixir Ultime can add extra shine to your hair.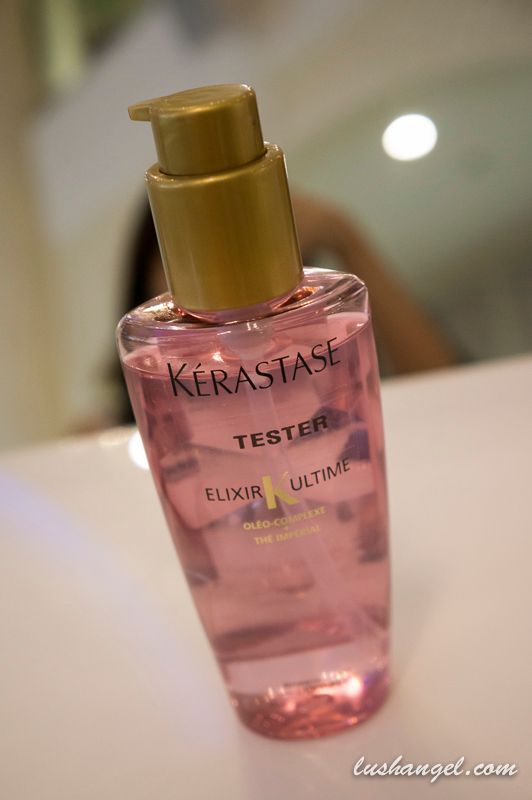 Here I am right after! Thank you Basement Salon for my perfect curls! 😀 Of course, thank you to Kerastase Philippines, Maita Gaerlan, and Castro PR! 😀
Special thanks to Shen (shensaddiction.com) for taking my photo above. 🙂
Finally, my hair has hope!!! 😀
Kerastase Initialiste SRP: PHP 2,850
You have until today to try out Kerastase Initialiste at the Kerastase lounge Rockwell. 😀
For more information, add KerastasePH on Facebook and @Kerastaseph on Instagram and Twitter.
For instant beauty, fashion, travel, foodie, or random updates from me, LIKE lushangelblog on FACEBOOK, FOLLOW  lush_angel on TWITTER and lush_angel on INSTAGRAM.