Notice anything unusual in this look? If you've been following me here in my blog or in Instagram (@lush_angel), you will rarely see me in colorful clothes. And floral? Hu u??? Haha! Something unusual, indeed.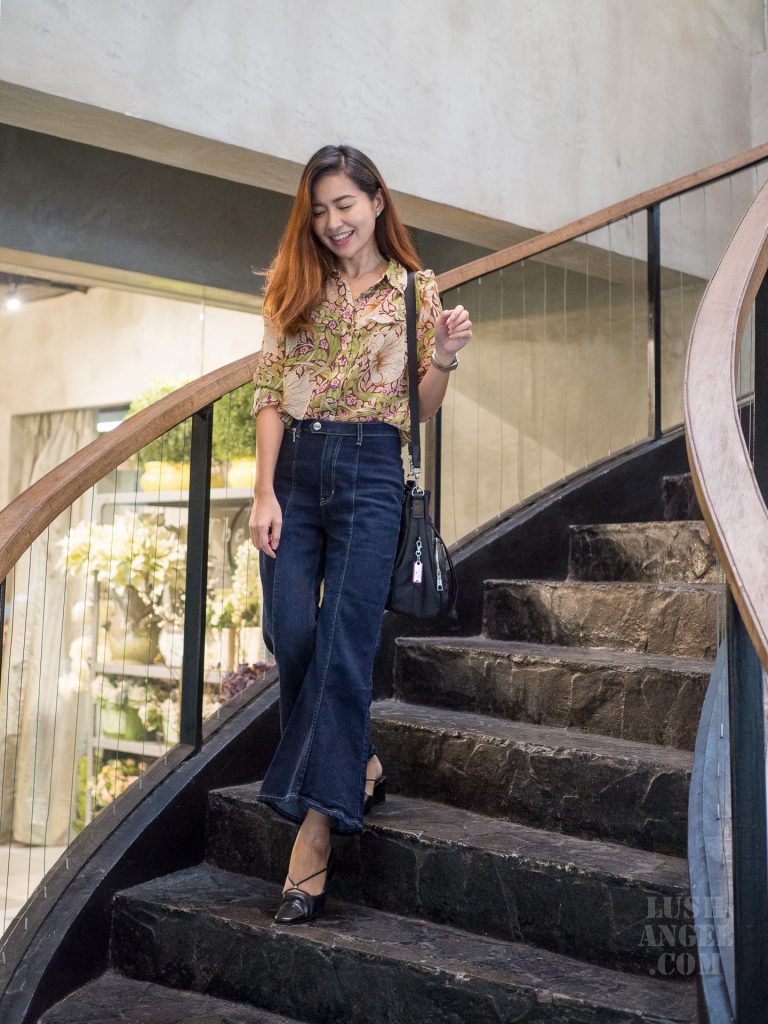 Although I love basic and classic pieces, I'm not afraid to get out of my comfort zone. As long as I'm comfortable to wear it, why not?
It was one of those days when I had to go for an "office wear", but still allowed to go for a casual look– hence, my cropped flared denim pants. Now, who said office clothes are only made up of plains and stripes? I wore a sheer floral long sleeve top for a fun vibe. Oh, and it can actually double as a beach cover up too. TIP: If you're trying to trim down the clothes you own, go for pieces that are multi-purpose.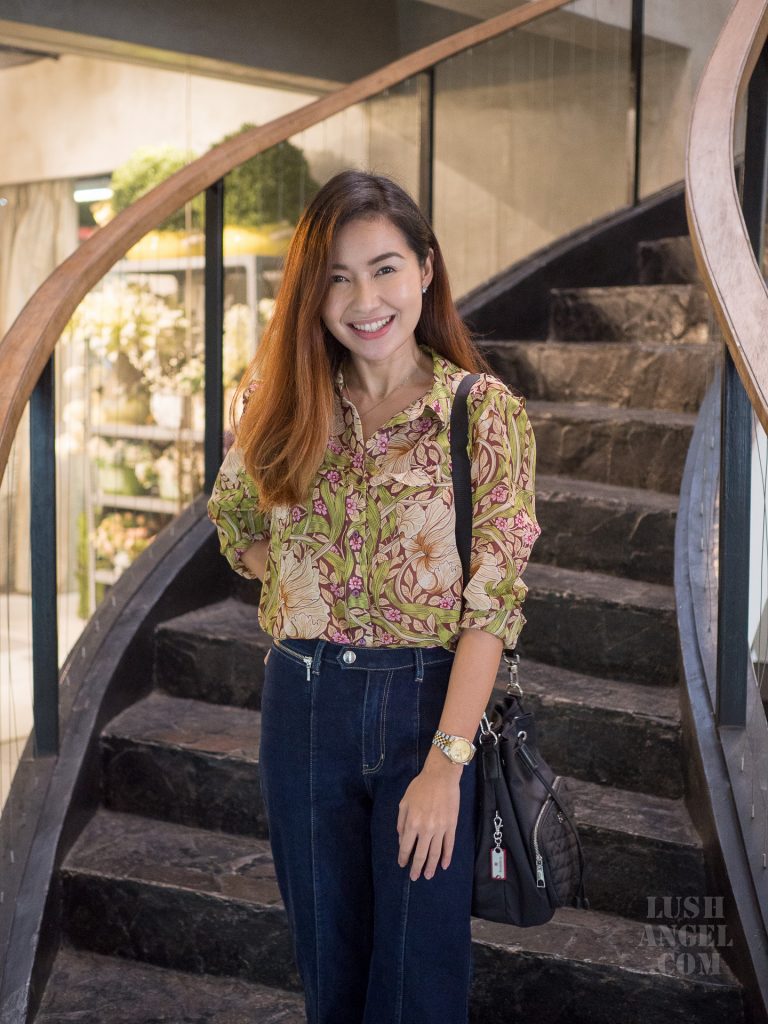 I also used a bucket bag from Beside U, an international brand I recently discovered. If you're not familiar, Beside U started in 2005 and is now available in 14 countries.
What makes it unique is the RFID Guarded Zip Pocket feature in their bags. Radio Frequency Identification (RFID) is used by identity thieves out to steal your personal information. The RFID blocking material in the inside of the zip pocket will prevent you from being a victim.
Aside from being functional, Beside U made sure they offer fashionable bags too. They have a lot of designs to choose from, such as crossbody bags, backpacks, totes, and satchels, to cater to different tastes and lifestyles.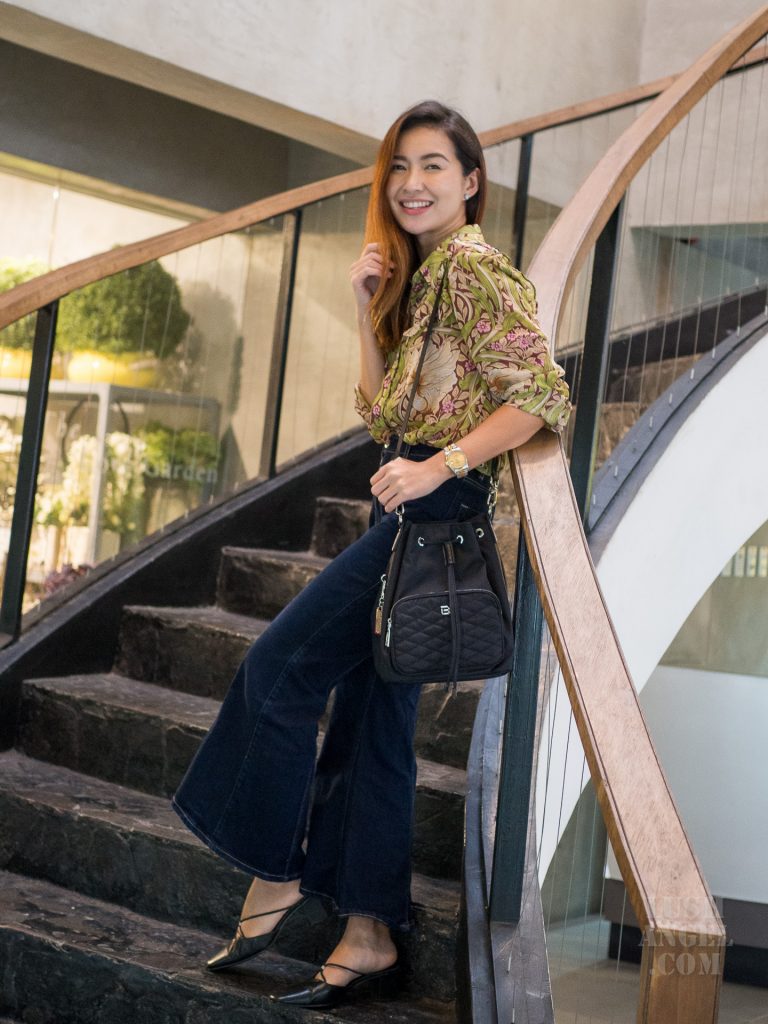 So, is this something you will wear too?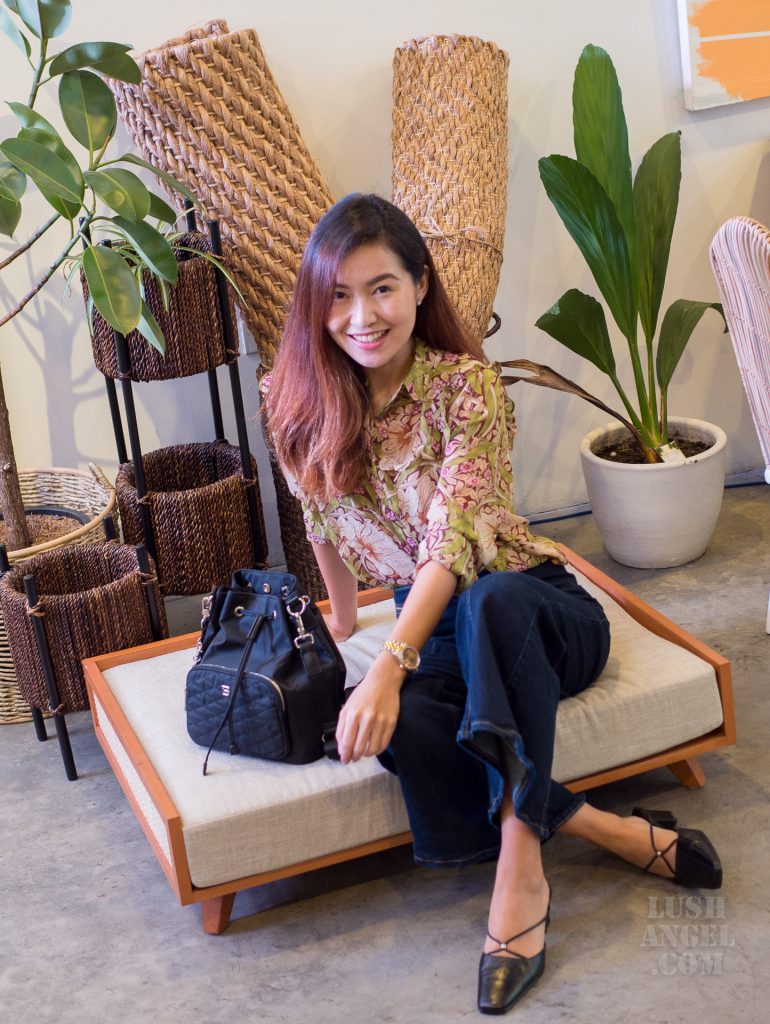 For instant beauty, fashion, travel, fitness, or random updates from me, LIKE lushangelblog on FACEBOOK, FOLLOW lush_angel on TWITTER and lush_angel on INSTAGRAM.