If you remember my T.LeClerc post, as seen HERE, I shared the lovely shades of lipstick of the Loved By You Collection. The moment I received two of those lippies, Charme and Candeur, I had to control myself from swatching! The bold, lovely colors were screaming at me "TRY ME NOW!" LOL! Finally, here's my review and swatches of T. LeClerc Rouge Transparent Lipstick in Charme (Orange Red) and Candeur (Bright Fuchsia).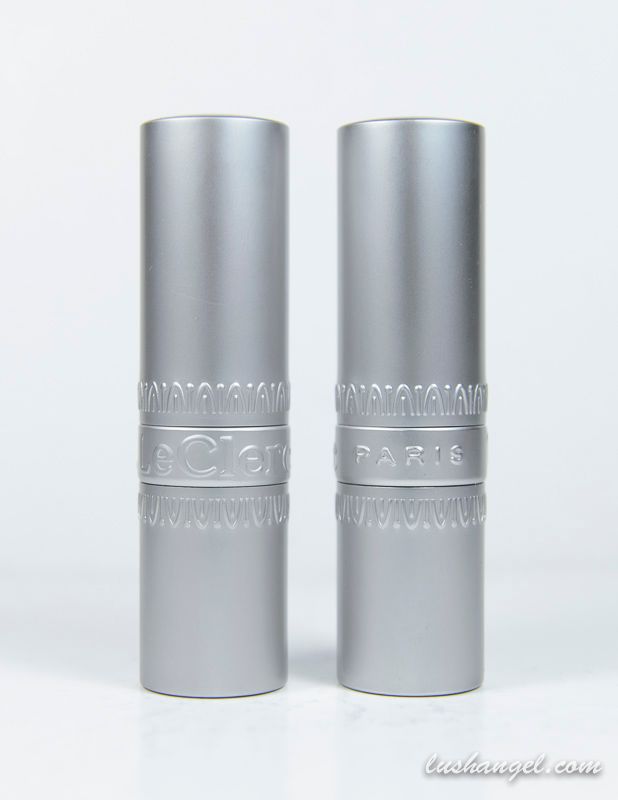 Product Information
A sensual and comfortable lipstick with a creamy texture. It leaves behind a layer that makes your lips feel soft and comfortable. Available in a variety of shades inspired by 1950s icons, this lipstick enhances your smile in just one application. Its clear finish lets you wear bold colours while keeping up your chic appearance.
I love it because…
it has the signature vintage-inspired T. Leclerc packaging.
it glides smoothly on the lips.
it comes in various shades- from neutral to bright.
it doesn't dry out my lips. It's very moisturizing on the lips.
it gives a nice sheen to the lips, not too glossy.
it's not heavy on the lips. It's light enough to see a bit of the lips' texture, which is why it's called Transparent Lipstick. This can be a con though to those who want heavily covered lips.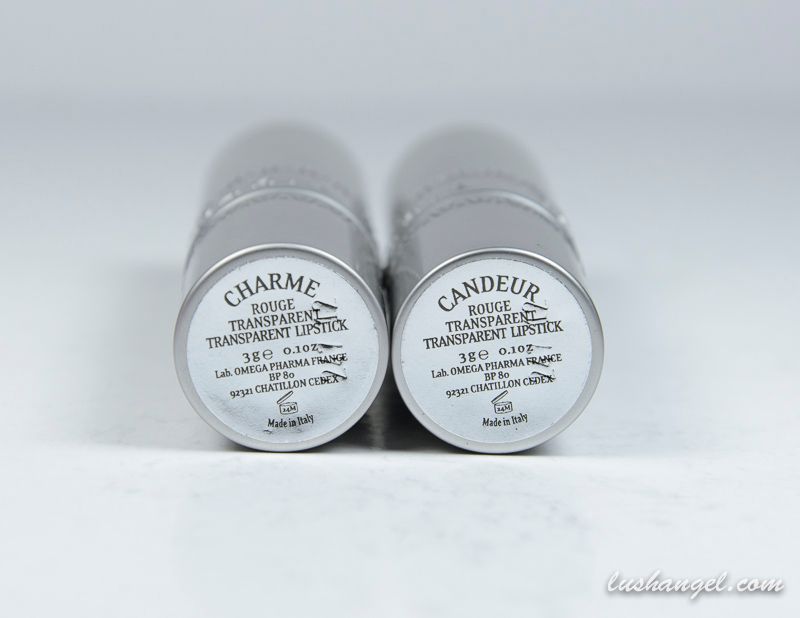 it's affordable for a good quality lipstick. It's priced at PHP 795 (approximately USD 19)
I wish…
it's pigmented, although I just easily layer until its true color comes out. This can be a good thing though to those who are not into bright shades or to those who want to tone down their lip color during the day and make it more intense at night. The first layer gives a nice tint of color, perfect for office wear. Three or more layers can bring out the lipstick's true color.
it's long lasting. Retouch is a must every 2-3 hours.
Tips
For a longer lasting lip color, apply lip pencil first on the entire lips.
If you're going to hydrate your lips with a balm, make sure to blot your lips first to prevent lipstick from sliding off.
Overall
I have very dry lips so I really appreciate that T. LeClerc Rouge Transparent Lipstick doesn't dry out my lips at all. It's very hydrating. The downside is that it starts to fade in 2 to 3 hours. It's forgiveable though since the lipstick is very light and pretty much affordable at PHP 795 (approximately USD 19)
If you're looking for a lipstick that can get you through from day to night by just layering, T. LeClerc is for you. The bright colors, such as Charme and Candeur, can give you a nice tint in one layer, at the same time, a bolder color by adding a few more swipes. 🙂 It's also for those who love lipsticks that are light and hydrating on the lips.
Swatch
L-R: Candeur (Bright Fuchsia) and Charme (Orange Red)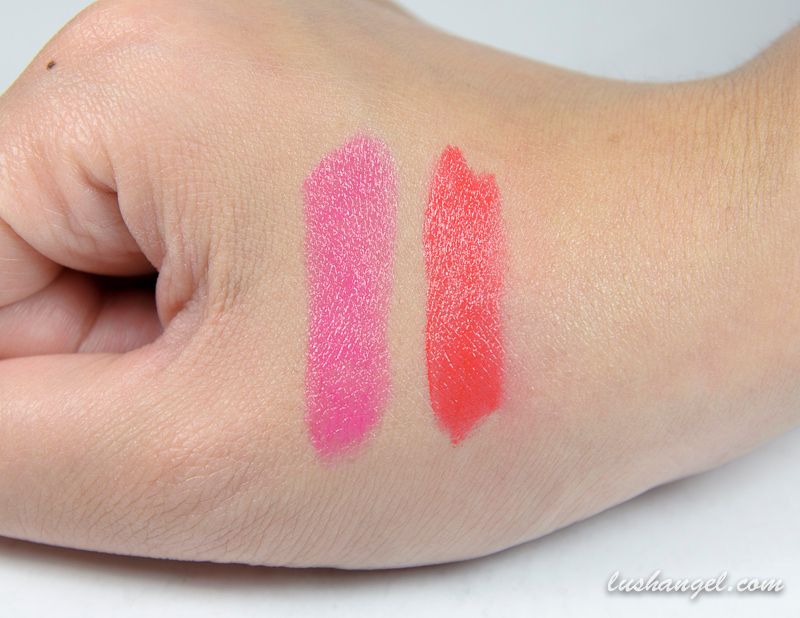 Charme (Orange Red)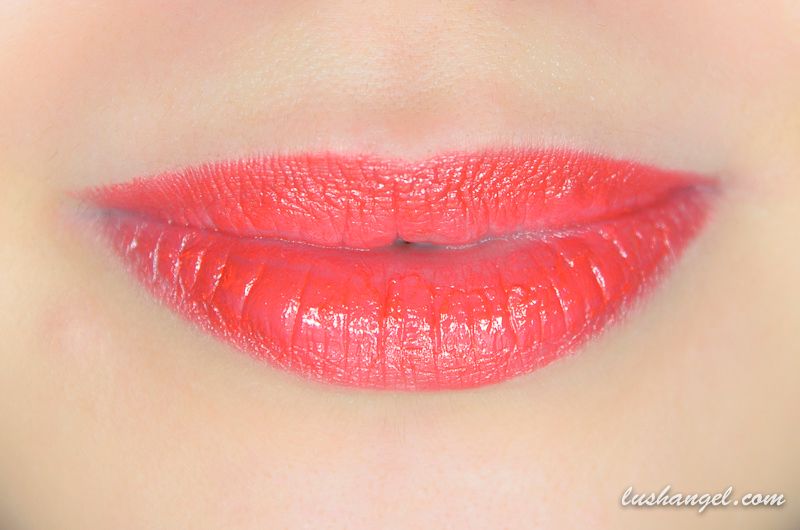 Candeur (Bright Fuchsia)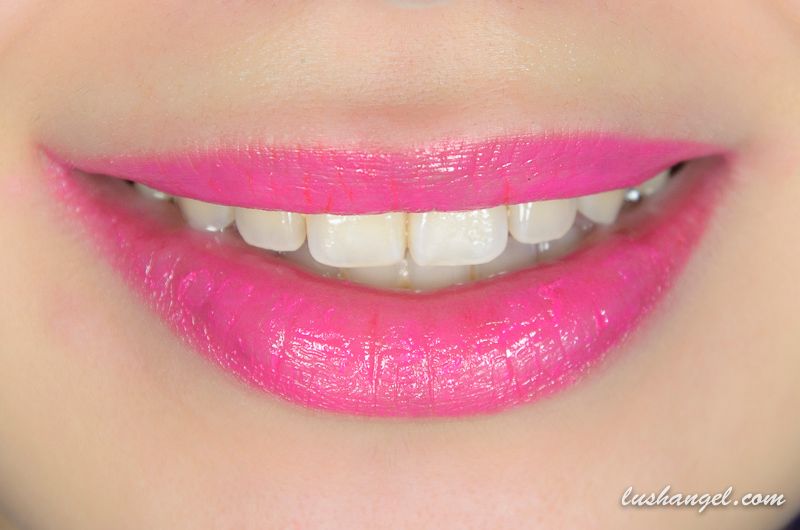 For instant beauty, fashion, travel, foodie, or random updates from me, LIKE lushangelblog on FACEBOOK, FOLLOW  lush_angel on TWITTER and lush_angel on INSTAGRAM.