Not everyone loves cream eye shadows. The most common concern is that they're harder to use than powder. I used to think that way. When I started studying makeup, I hated it when my teacher would want us to use cream eye shadows. I find them harder to blend and they have the tendency to be patchy and clumpy. I stopped using them for a time until I was slowly introduced to other brands of cream shadows. I then realized that not all cream shadows are a disaster. LOL! If you've seen my past reviews, I've been liking them actually. Here's another cream shadow from a well known brand, Shiseido. Read on my review of Shiseido Cream Eye Shadow.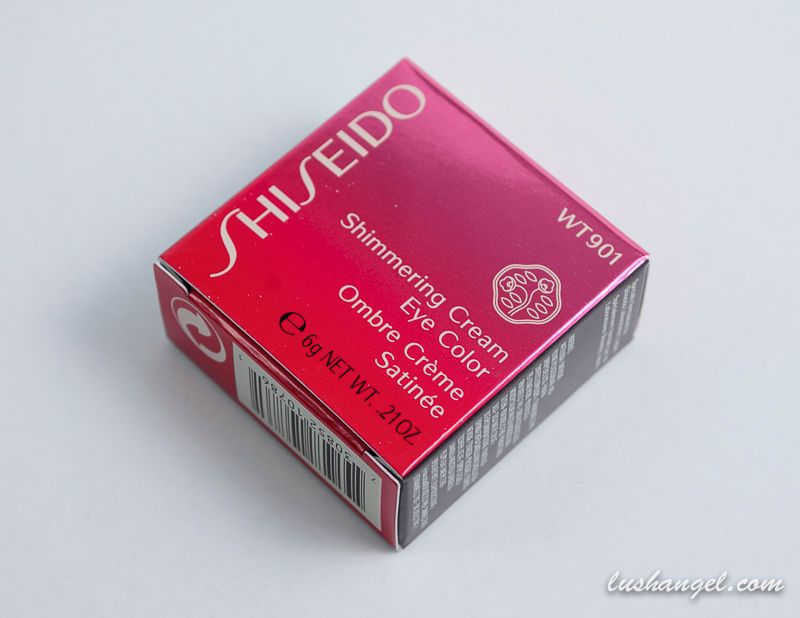 Shiseido Cream Eye Shadow Product Information
A lightweight cream eye shadow with a radiant, lustrous finish that maintains a just-applied fresh look for 16 hours without smudging or creasing. Applies easily with your fingertip for a smooth, even finish. Hydrates skin with Super Hydro-Wrap Vitalizing DE.
I love Shiseido Cream Eye Shadow because…
it has a pretty packaging- signature camellia shaped cap.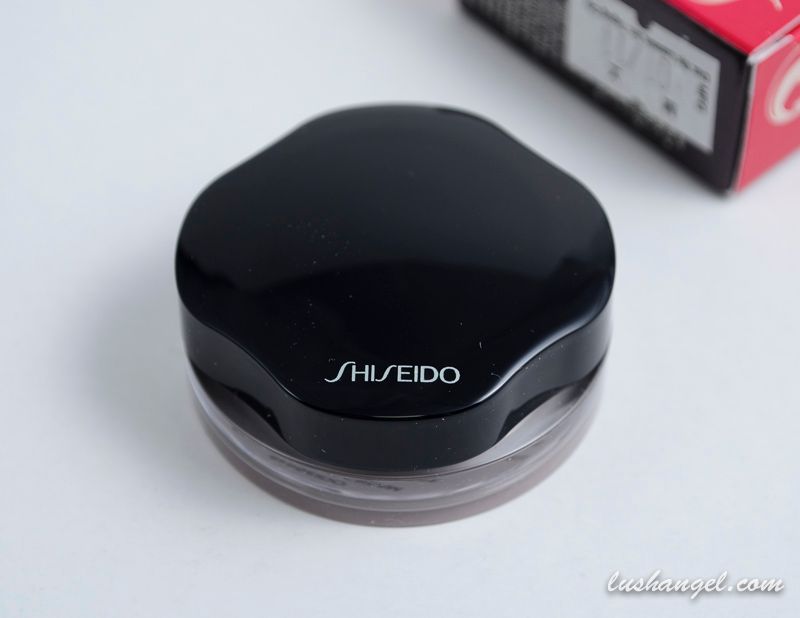 it can be used alone or as a base.
it has light creamy texture.
it can be blended easily, even with fingers.
it glides smoothly on the lids. No tugging.
it gives a nice wash of shimmer on the lids if used alone. Light shades brighten up the eyes in an instant.
it's shimmery- but not the super glittery kind.
it's easy to use, even if you're not a pro.
it doesn't get streaky or patchy when applied.
it can easily be layered without uneveness.
it's pigmented.
I wish Shiseido Cream Eye Shadow…
comes in more colors and matte shades.
doesn't crease or fade on oily lids. It's good enough for about 6 hours on me, but it won't last from day to night.
is cheaper. It's PHP 1,150 (about USD 27) for a 6g pot.
Application tips on Shiseido Cream Eye Shadow
Apply powder eye shadow on top for a more intense color.
If you just want a wash of color, apply as is.
You can use your ring finger to apply or an eyeshadow brush.
Make sure to blend the edges well.
If you have super oily lids, applying powder on top of this cream can lessen the creasing and fading.
Store in a cool place.
Shiseido Cream Eye Shadow Verdict
If you are a first timer in cream eye shadows, Shiseido Cream Eye Shadow is a good start. I find it very easy to blend and its light creamy texture is easy to work with. If I'm on a rush and I just want an instant eye brightener, I just apply this cream shadow all over my lid, line my eyes, curl my lashes and quickly brush some mascara. I have oily lids though so it creases a bit when I have it on the whole day.
I recommend Shiseido Shimmer Cream Eyeshadow to those who are willing to spend for a pot of shimmery cream eye shadow. It's also perfect for first time or non-pro users of cream eye shadows.
Shiseido Shimmering Cream Eye Color in WT901 MIST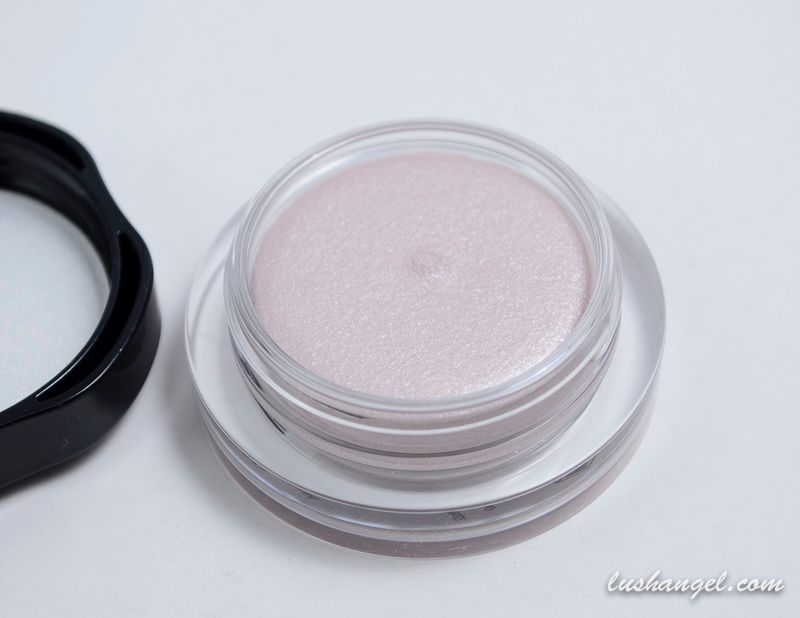 swatch of WT901 Mist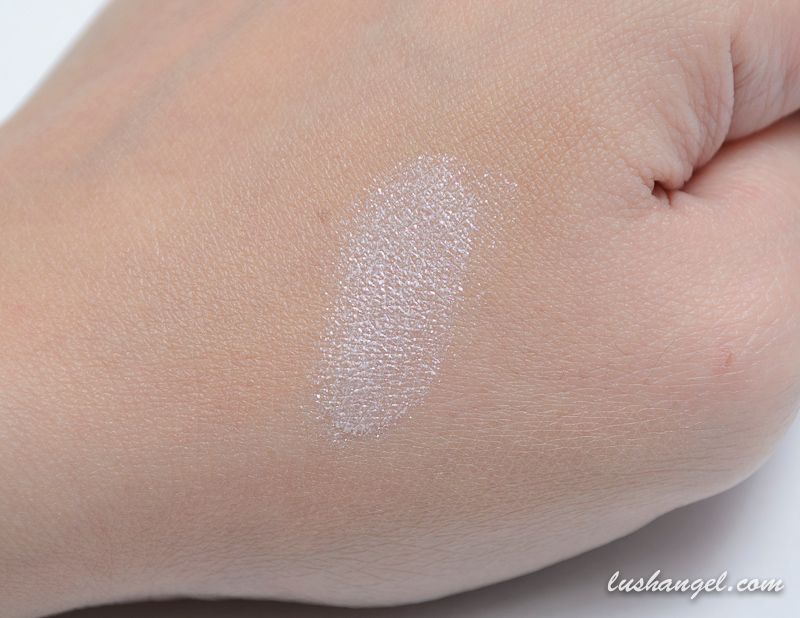 left: powder eyeshadow alone; right: with Shiseido Cream Eye Shadow in Mist underneath
Notice that the orange eye shadow powder on the right has a more intense colour.
Shiseido Shimmering Cream Eye Color in Mist on the lids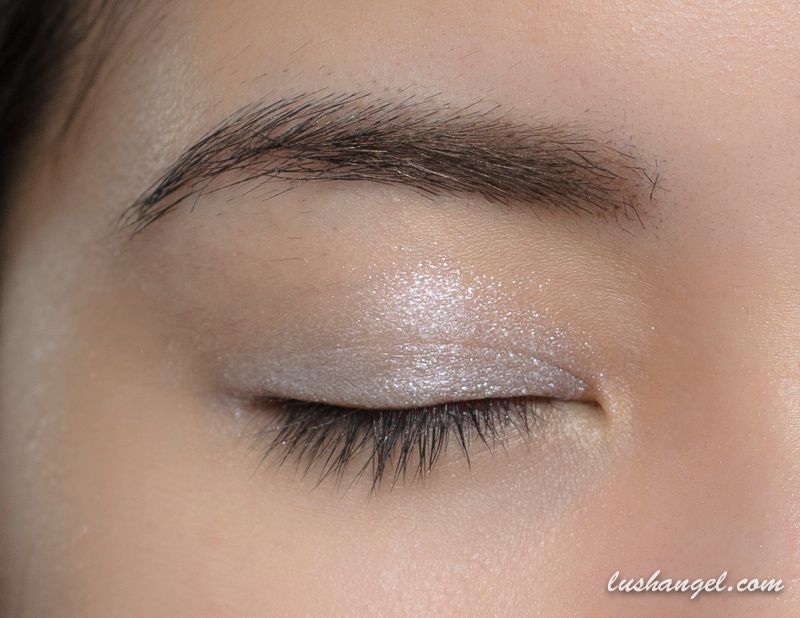 For instant beauty, fashion, travel, foodie, or random updates from me, LIKE lushangelblog on FACEBOOK, FOLLOW  lush_angel on TWITTER and lush_angel on INSTAGRAM.