Living a healthy lifestyle can sound unimaginable to some (or maybe, many)—I was one of them too. Would you believe nobody could drag me to exercise even for just 5 minutes? Those people who knew me ever since would not even think that I'd be a gym rat. I'd rather lounge, eat, or work during my free time. The only exercise I had then was shopping or the long walks when travelling. Never in my wildest dreams did I expect a total transformation in my lifestyle.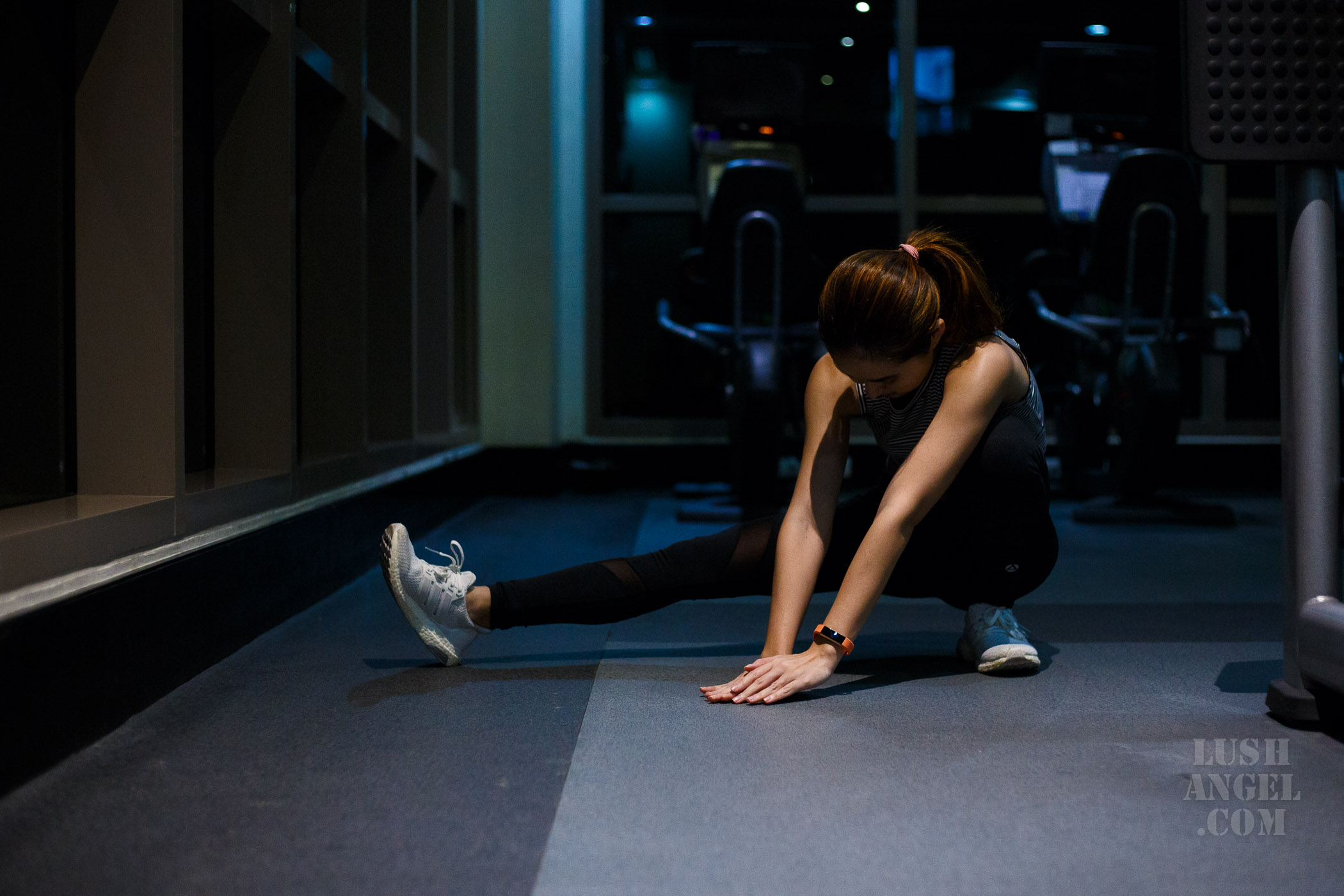 I've told my story countless times, but just to give a quick background, I had to push myself to go to the gym because I was preparing for a hike in Nepal. It was my first ever hike, take note, and so I really had to prepare myself physically and mentally. I was struggling the first few days—literally, dragging myself to the gym. Eventually, my body was looking for it so even after my hike in Nepal, I continued working out. The endorphins are real! Plus, I don't get lethargic anymore.
Fitness goals always come hand in hand with your lifestyle too, such as the quality of sleep, the food you eat, etc. As cliché as it may sound, but it's true that a healthy lifestyle not only changes your body, it also changes your mind, your attitude, and your mood. Hey, I'm not saying I only eat healthy food or I always sleep early. BUT I now make a conscious effort to choose what's healthier whenever I can— and same can be said with the products I use.
Although I can't completely go all-natural with my skin care, body care, and hair care, I've been incorporating some in my regimen. I'm always on the lookout on what's new in the market.
Recently, Sample Room (sampleroom.ph) gave out full-sized samples of Naturals by Watsons, products made with certified organic ingredients sourced from around the world. Each product from this line is said to have "double the power" of its active ingredient to enhance efficacy, and is carefully formulated free from harmful chemicals such as Paraben, Colorants, and Isothiazolinone (MIT, CMIT, BIT). It is safe and gentle to use and is dermatologically tested.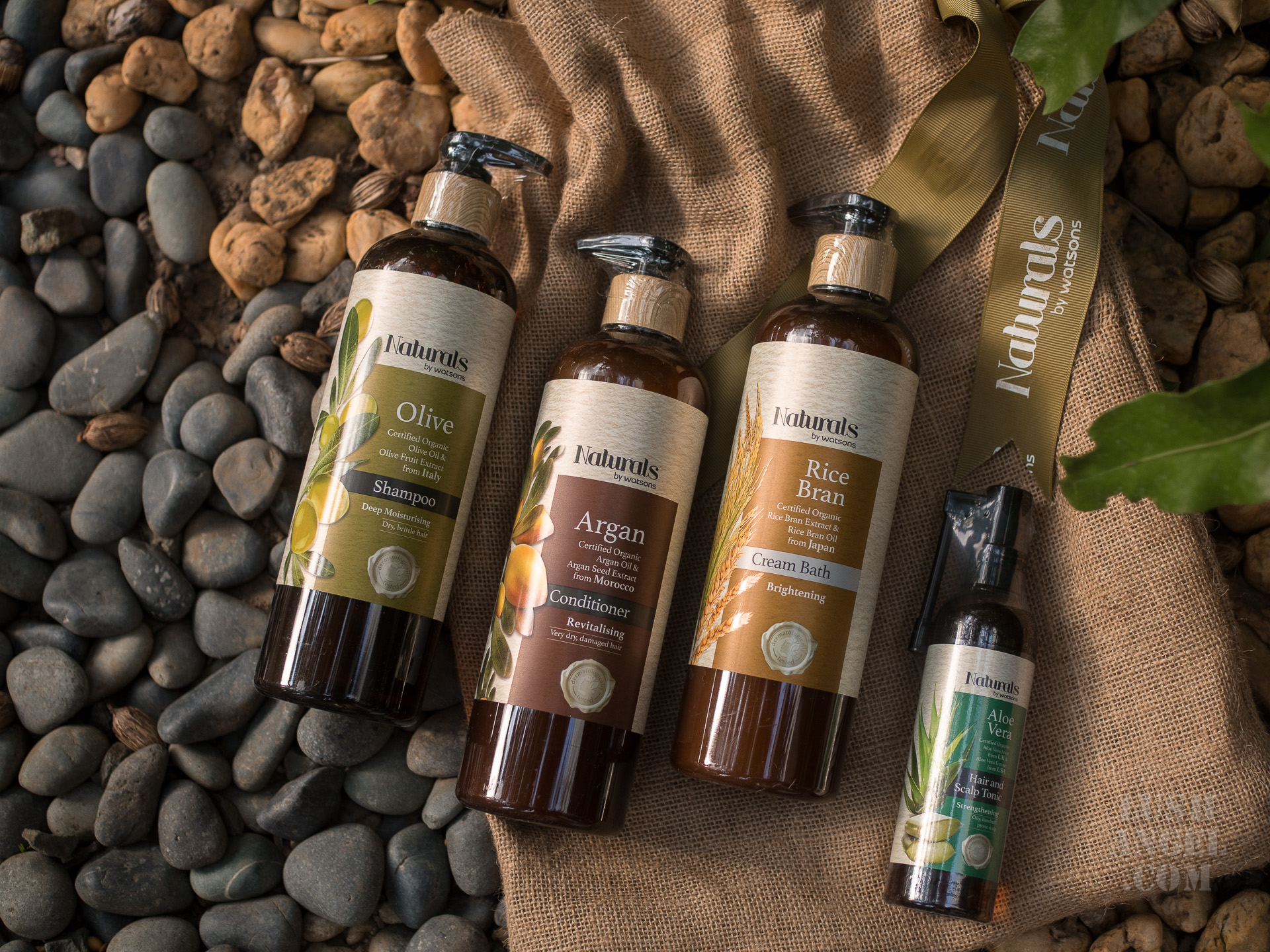 Naturals by Watsons Olive Shampoo (490ml, PHP 209.00) is a deep moisturizing shampoo for dry, brittle hair. The Olive hair range provides intense and lasting hydration for hair. This shampoo cleanses the hair and rebalances moisture to revitalise the hair and scalp.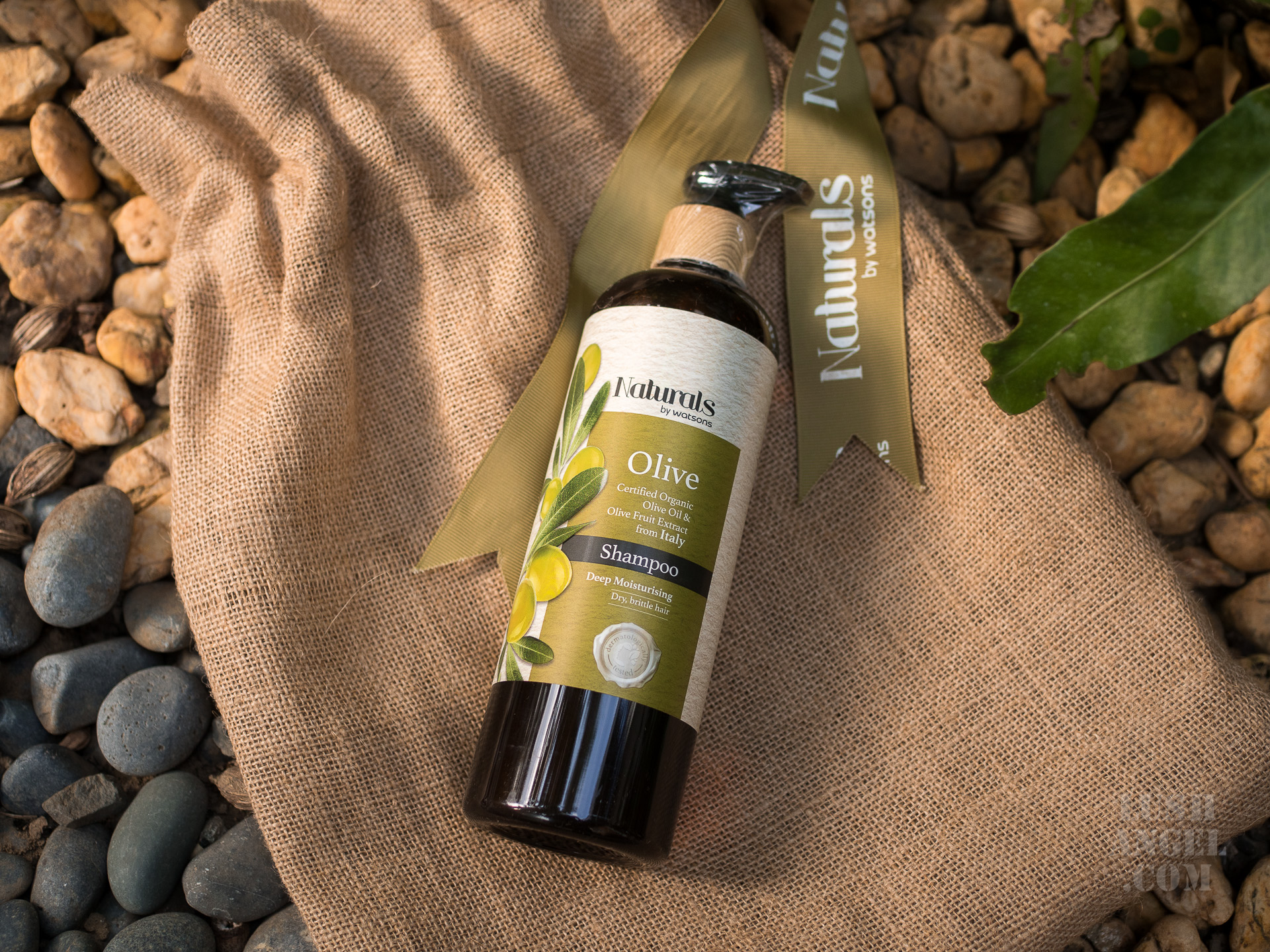 Naturals by Watsons Argan Oil Hair Conditioner (490ml , PHP 239.00) is for dry, damaged hair. This Argan hair range is formulated with Moroccan Argan Oil to nourish and revitalise hair. Known as "liquid gold", this precious oil improves hair elasticity for more resilience. This conditioner contains essential nutrients to repair damage and replenish moisture to keep hair soft and supple.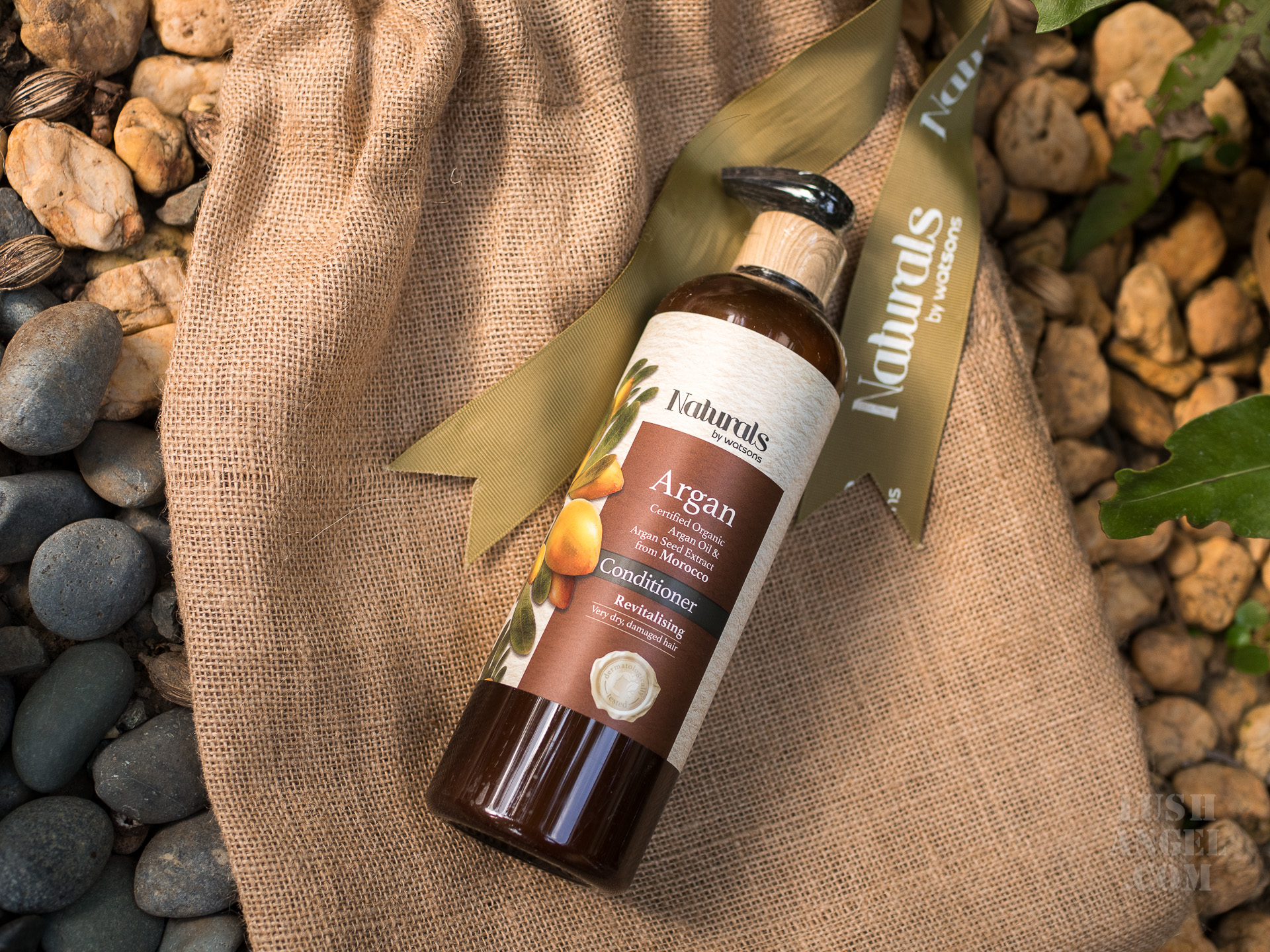 Naturals by Watsons Aloe Vera Hair & Scalp Tonic (120ml, PHP 229.00) contains Salicylic Acid to prevent dandruff and regulate sebum for dry and oily scalp.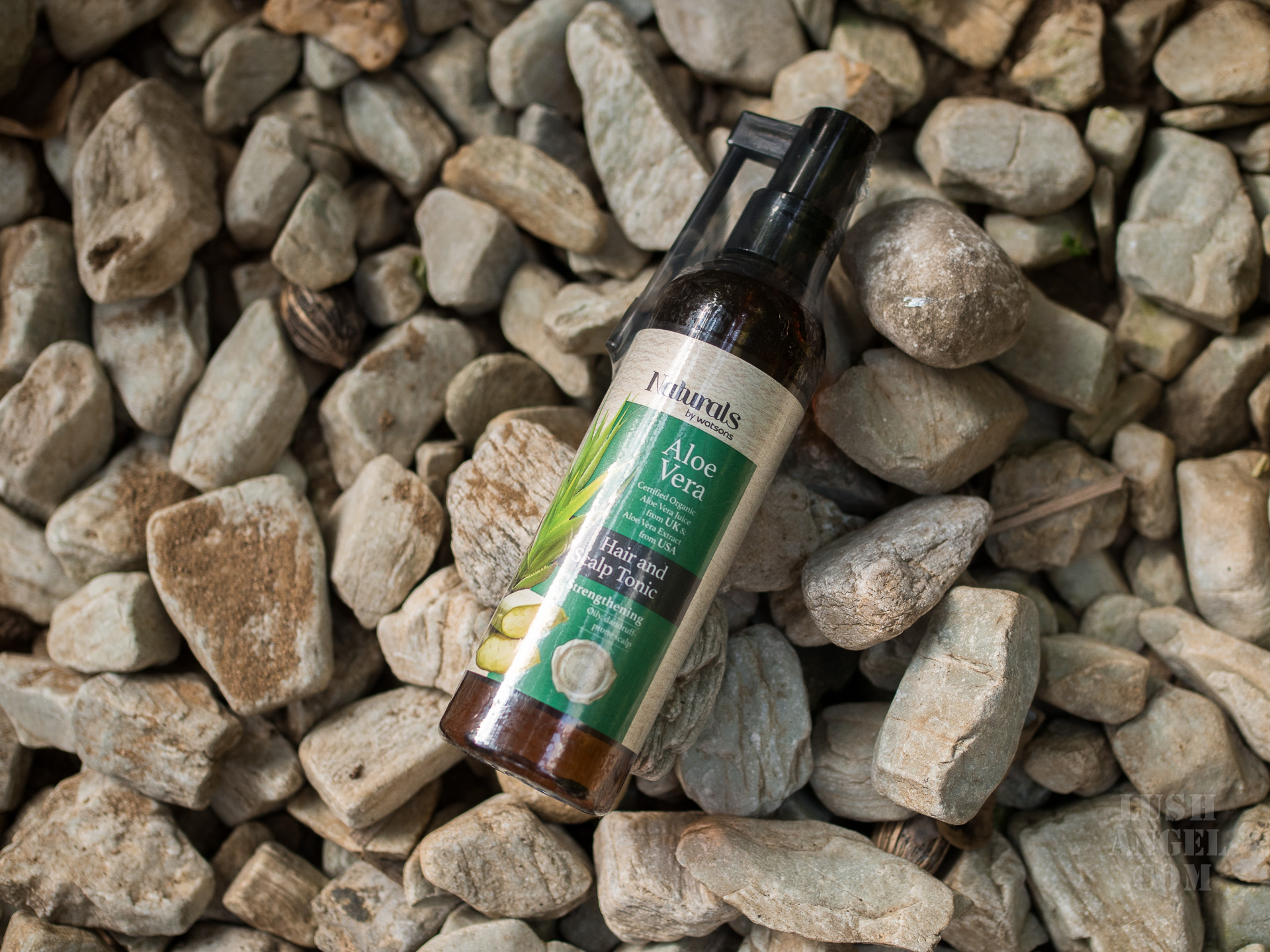 Naturals by Watsons Rice Bran Cream Bath (490ml, PHP 199.00) contains Organic Rice Bran from Japan. One of Japan's best-kept beauty secrets, rice bran has been used for centuries to brighten and even out skin tone, for luminous-looking skin. This cream bath gently cleanses the skin with a soothing soap-free formula that releases an airy foam.
Note that the products above are not 100% organic. What is the difference between natural and organic, anyway? Here's something good to know the next time you shop.
Organic – These ingredients are grown without the use of Genetically Modified Organisms (GMOs), pesticides, herbicides, synthetic fertilisers and other man-made chemicals. For a product to be called organic e.g 'Organic facial oil' 95% of all ingredients must be organic. For "made with organic" leave-on products, 20% of all ingredients must be organic. For "made with organic" rinse-off products, 10% of all ingredients must be organic.
Natural – Natural products mainly contain ingredients from natural origins. They may contain some organic ingredients, but not enough to meet the standards to be labelled 'organic'. For all certified products, ingredients must meet strict criteria and respect the principles of green chemistry.
At the end of the day, everything affects your overall well-being. It doesn't just stop with what you eat or with your active lifestyle. If you've been contemplating if you can actually live a healthier lifestyle, remember to do it one step at a time so as not to be overwhelmed. You can start with the things/products you use such as reducing your use of plastics or using natural products. Gone are the days when going green is expensive. There are now more affordable alternatives, such as Naturals by Watsons.
Remember that choosing a healthier lifestyle shouldn't have negative connotation. Changes could seem very minimal at first but it can create a big impact on your body, mind and surroundings in the future. It's all about loving yourself and loving the place you're living in.
Try Naturals by Watsons for FREE at www.sampleroom.ph. Naturals by Watsons is exclusively available in Watsons store, The SM Store Beauty Section, and at www.watsons.com.ph.
For instant beauty, fashion, travel, fitness, or random updates from me, LIKE lushangelblog on FACEBOOK, FOLLOW lush_angel on TWITTER and lush_angel on INSTAGRAM.