One Saturday night, I thought of reviving one of my denim dresses. I usually wear it as is when I'm too lazy to dress up. I thought of styling it in a different way this time just to go with my makeup that night. Haha! 😀 I personally liked the touch of edginess in my outfit. Check out how I rocked the night away! 😀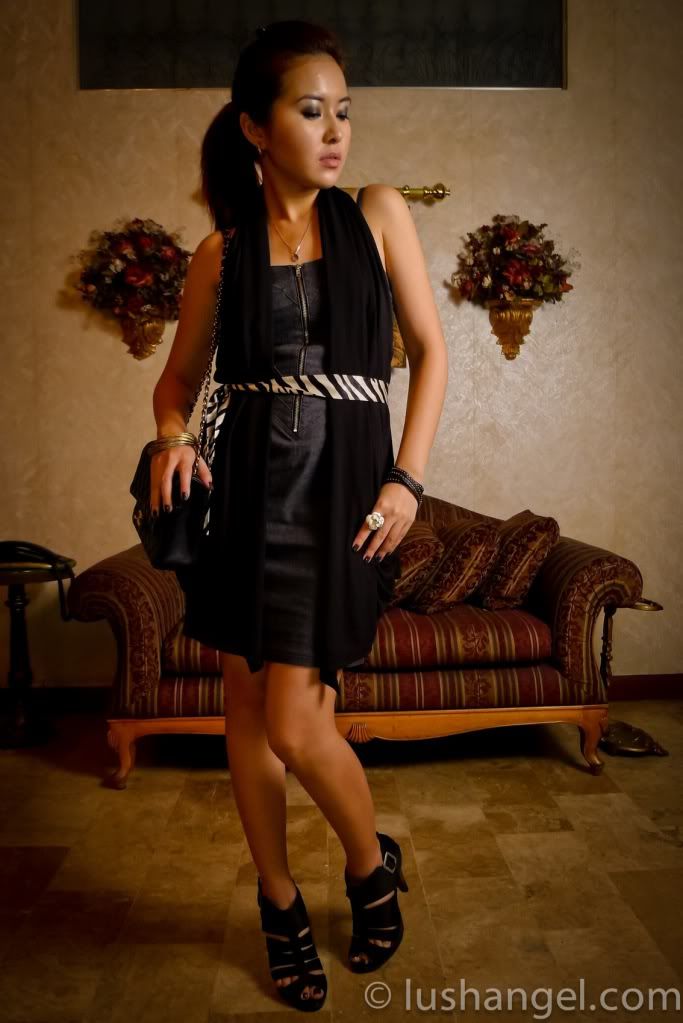 With the corset-looking top (not that obvious in the photos though) and zipper detail in front, the dress can actually stand alone. I just pair it with nice-looking shoes and bag, and I'm ready to go! 🙂 Since I was wearing black smokey eyes that night, I thought of throwing a touch of edginess in my outfit, instead of wearing the denim dress as is.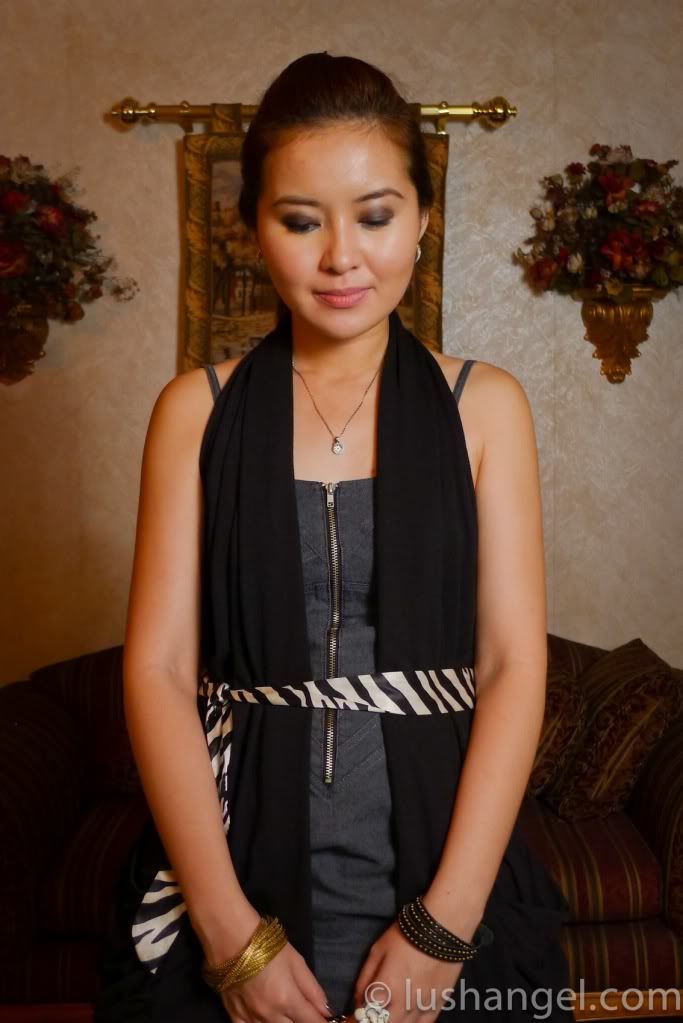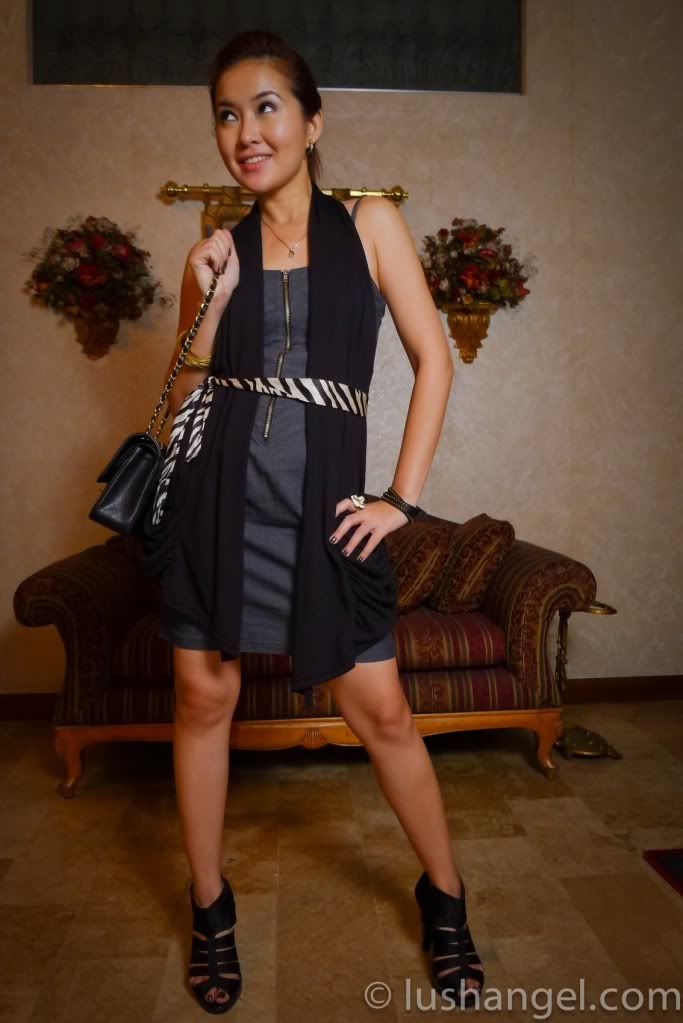 I layered a black long vest, which I got in Taiwan 2 years ago, and used my ever-reliable tie as a belt. For an edgier feel, I wore a black studded leather bracelet and a dark nail polish from OPI.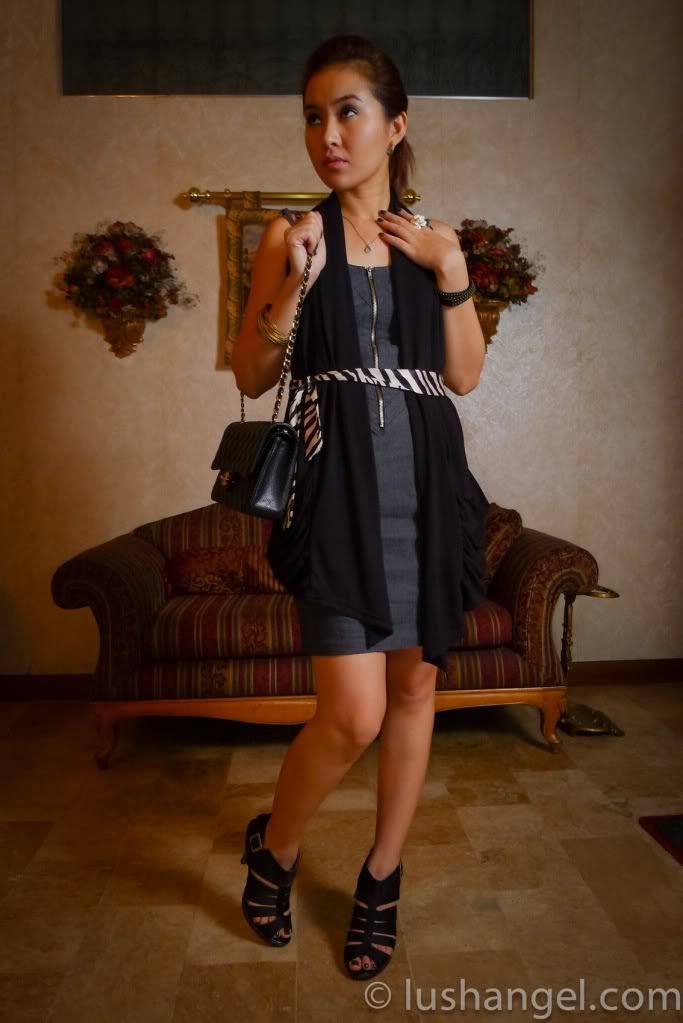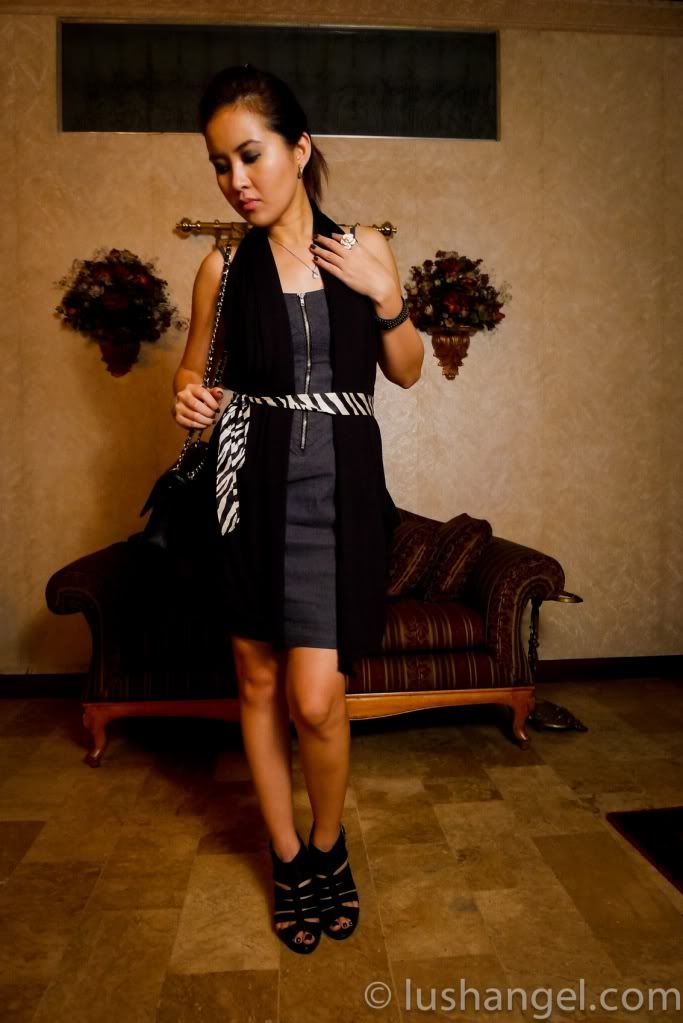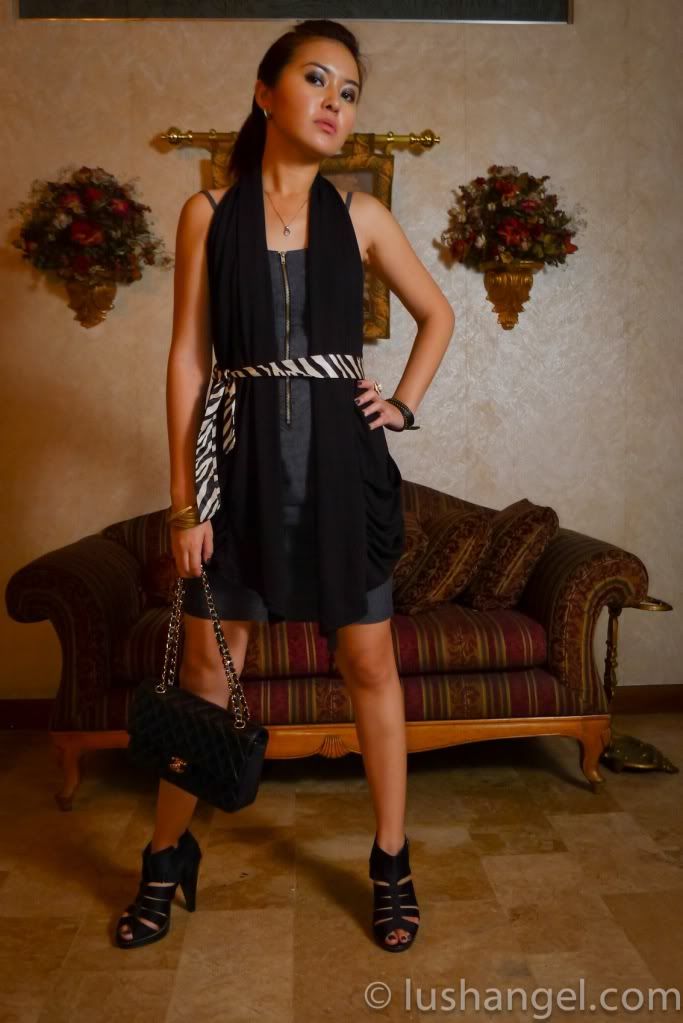 *photos taken using Lumix LX5*
On Lush Angel: Freeway denim dress; black vest from Taiwan; random tie used as a belt; New Look shoes; Bulgari necklace; Philip Charriol earrings; Chanel cocktail ring; H&M gold bangles; studded leather bracelet from a bazaar; Chanel 2.55 medium flap bag