I have been thinking of buying a set of brushes for quite some time now. Getting a M.A.C. or Bobbi Brown brush set would be a dream come true, but it's just way too expensive, especially if it's just for personal use. This made me search for the best quality, but still affordable brushes in the metro. There are actually a lot of concessionaires selling make-up brushes in bazaars already. I just opted to look online since I didn't have much time to go around bazaars (since im a concessionaire as well). I then stumbled upon Suesh.
I've heard and read good reviews about Suesh. They sell almost anything about makeup or almost everything that a makeup artist should have- And of course, that includes makeup brushes, which they import from Korea and Japan. One thing that I'm very particular in makeup brushes is the hair. Of course, I want my brushes to be really soft. You don't want the feeling of toothbrush-like bristles brushing on your face! My dilemma? It's hard to find really good quality makeup brushes at an affordable price. Well, not until I met Suesh! 🙂 Let me get this straight, I'm not paid to advertise. Well, now I think they should! Haha! But really, I'm amazed with the prices of their brushes, without sacrificing the quality. I'm not claiming to be an expert here, but comparing the quality and prices to other known brands, Suesh is already a good option. Some even say that the quality of Suesh makeup brushes are pretty close to M.A.C.'s. Well, for me, M.A.C. And Bobbi Brown have made their name in the indusrty and for makeup enthusiasts, their brushes are to die for! LOL! 🙂 But I am no makeup artist (yet… Hehe) so spending that much for personal use is out of the question. I'm now after the quality and affordability, which made me go for Suesh makeup brushes! And now, I got a set! 😀 Yay! 😀
Tada! 🙂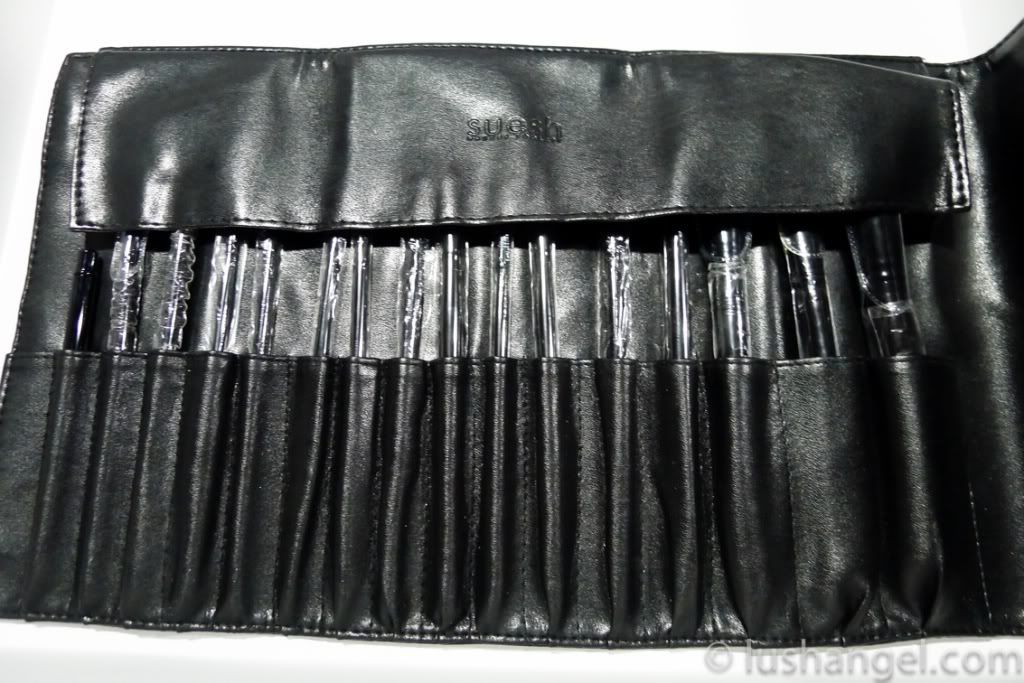 It's a 16-pc make-up brush set, which they call Personal Professional. It's a complete personal set for those whose fondness for beauty and makeup becomes a passion- perfect for me indeed! LOL! 😀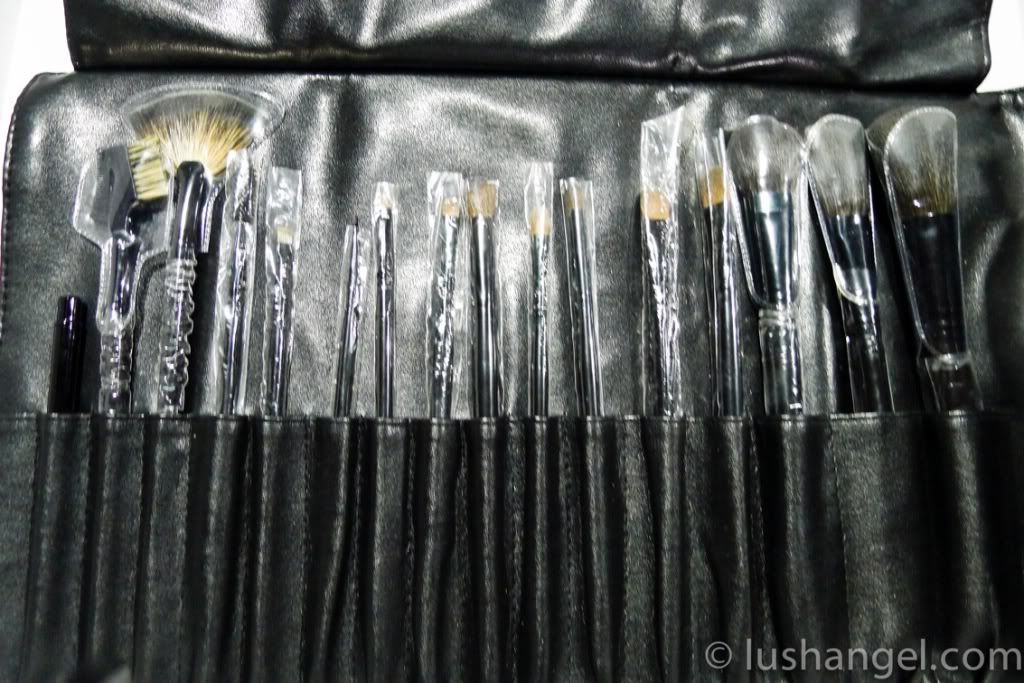 The brushes in this set include the following: Powder, Round Blush, Angled Blush, Base Eyeshadow, Large Eyeshadow, Medium Eyeshadow, Small Eyeshadow, Smudge, Contour, Highlighter, Pointed Eyeliner, Flat Eyeliner, Brow Tool, Mascara, Brow Comb, and Lip. Can you still think of a brush not included in this set??? Don't be too overwhelmed by the number of brushes in this set because yes, there is still a missing brush! An essential brush, as a matter of fact! Think, think, think…
…..
…
.
Give up?
Well, it's the foundation brush! Yeah, you read that right. There's no foundation brush, which is a bit disappointing. For me, it's one of the essential brushes that should have been included in this relatively big set. Good thing I still have my Japonesque foundation brush, which never failed me. 🙂 Well, if you're interested to get the same 16-pc brush set, you can always buy a Suesh foundation brush separately. I'm just disappointed that this essential brush was not included in the Personal Professional set, but other smaller sets has it. 🙁
Anyhoo, the Personal Professional brush set comes with the pouch, which has a size of 19.5″ (w) x 9.5″ (h). The handles of the brushes are made from Birch Wood in glossy silver gray.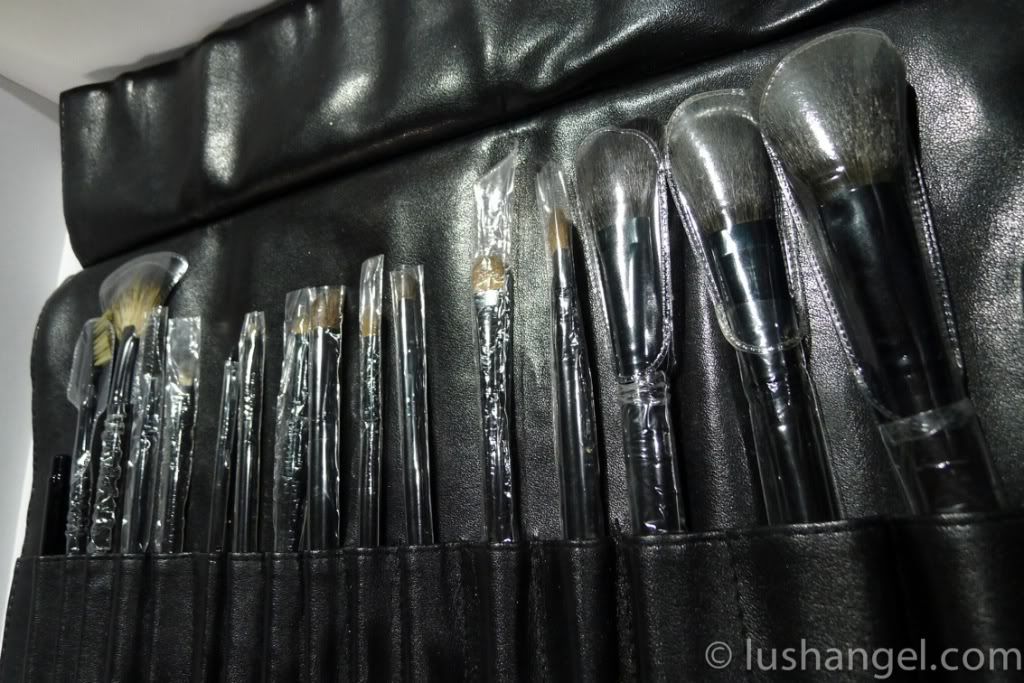 All their brushes are made of all natural goat, squirrel, pony and raccoon hair. All these for just PHP 2,500. I paid an additional PHP 1,000 though to attend their basic makeup class, which I will tell you more about in my next post. They have several brush sets, depending on your needs. 🙂 Aside from the 16-pc brush set that I got, they also have 5-pc, 7-pc, 10-pc, 12-pc, 21-pc and 28-pc brush sets. 🙂 All of them have surprisingly affordable prices. 🙂
Suesh is also introducing a new line called Blush for the professionals on a budget. Blush brushes are made from high quality synthetic and natural hair. It comes in different sets as well, but way cheaper than Suesh brushes. 🙂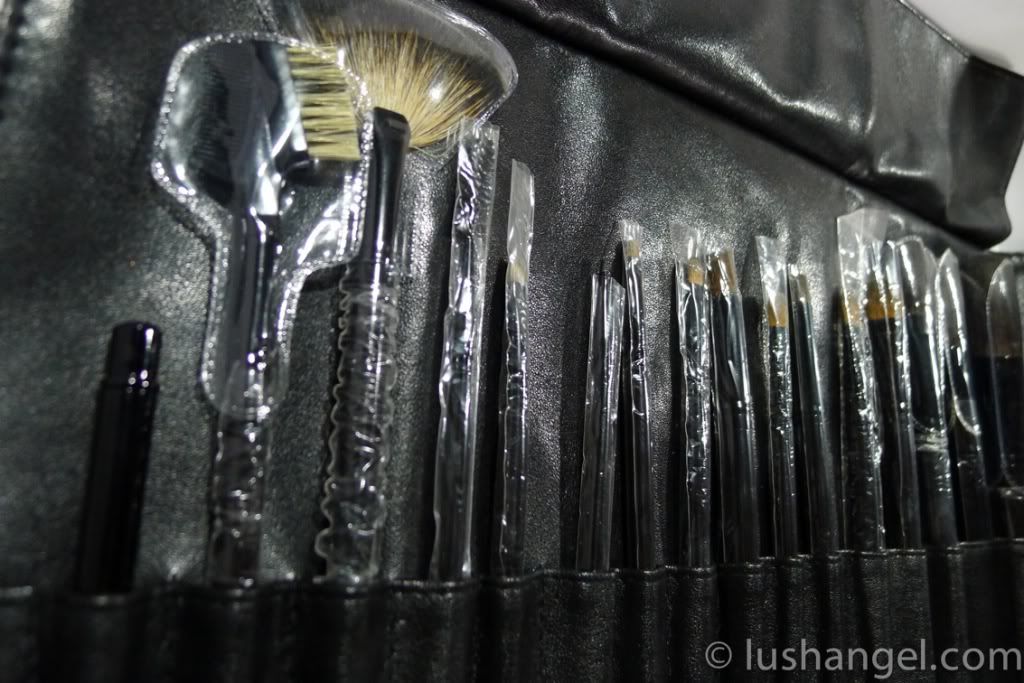 Suesh Makeup Toolkit
34 Wilson Street, Greenhills, San Juan, M.M.
Contact number: +63 (2) 782 37 97
Mobile: +63 (917) 894 26 25