Who doesn't love eyeshadow palettes? I enjoy hoarding them! LOL! For those one of a kind colors that can't be seen in any of my palettes, I still buy singles from time to time. But palettes… They are still the best! Why? One, you get value for money. It turns out to be cheaper than buying the single colors in a palette. Two, it's very convenient and easy to bring. If you'll have to do your makeup somewhere else or do some touchups, you'll just need to carry around one eyeshadow case, instead of tossing all the singles in your vanity kit. Lastly, there's no need to think of color combinations! Of course you can still mix colors from your singles or other palettes, but you can simply use the colors in a palette to make it easier. 🙂
If you've been visiting the Revlon counters, they have this Revlon CustomEyes Shadow & Liner. It's available in 6 gorgeous palettes, which I all love! 😀 I was given the Party Pops and Rich Temptations palettes.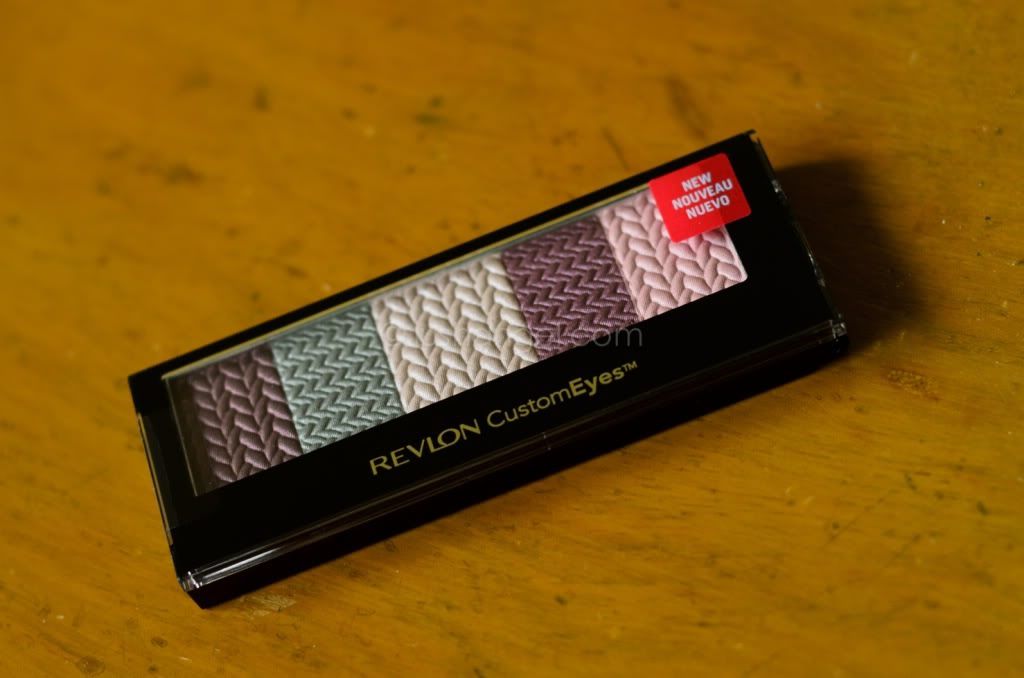 Now, here are my findings.
Product Information
Easily create and customize the eye look you want with 4 shadows and 1 liner. For dramatic eye popping looks like never before!
I love it because…
it comes with a dual ended applicator. The wider side to cover the eye area and the pointed end to apply the liner shade.
a palette comes in 5 really lovely shades! There are 6 different palettes and each have gorgeous color combinations!
it has beautiful embedded pattern.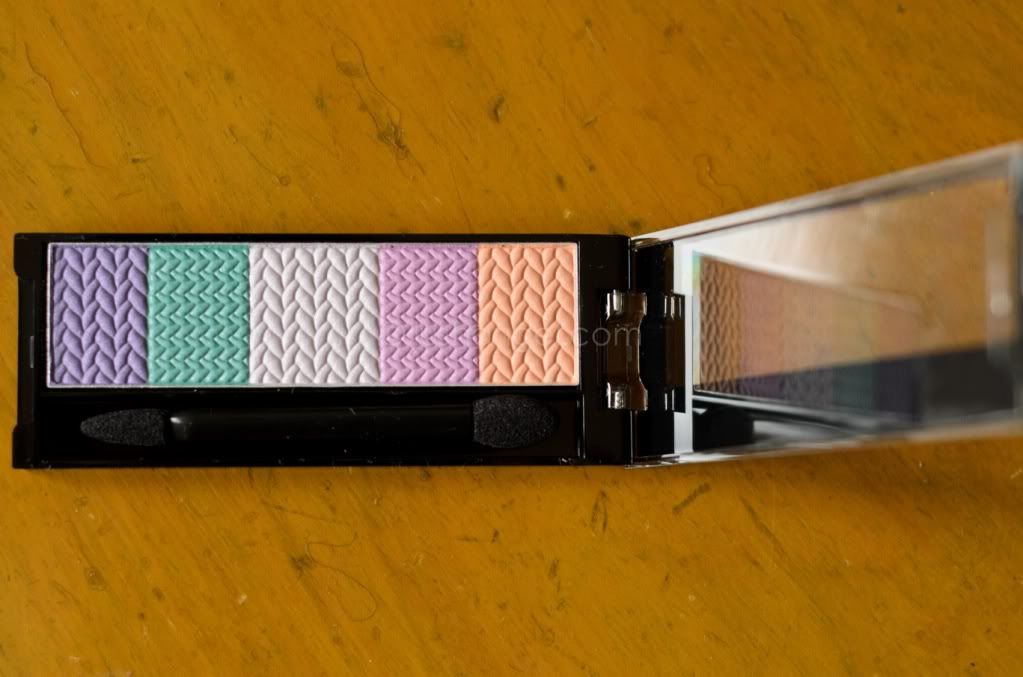 the size is compact and travel friendly.
it comes with instructions at the back of the case.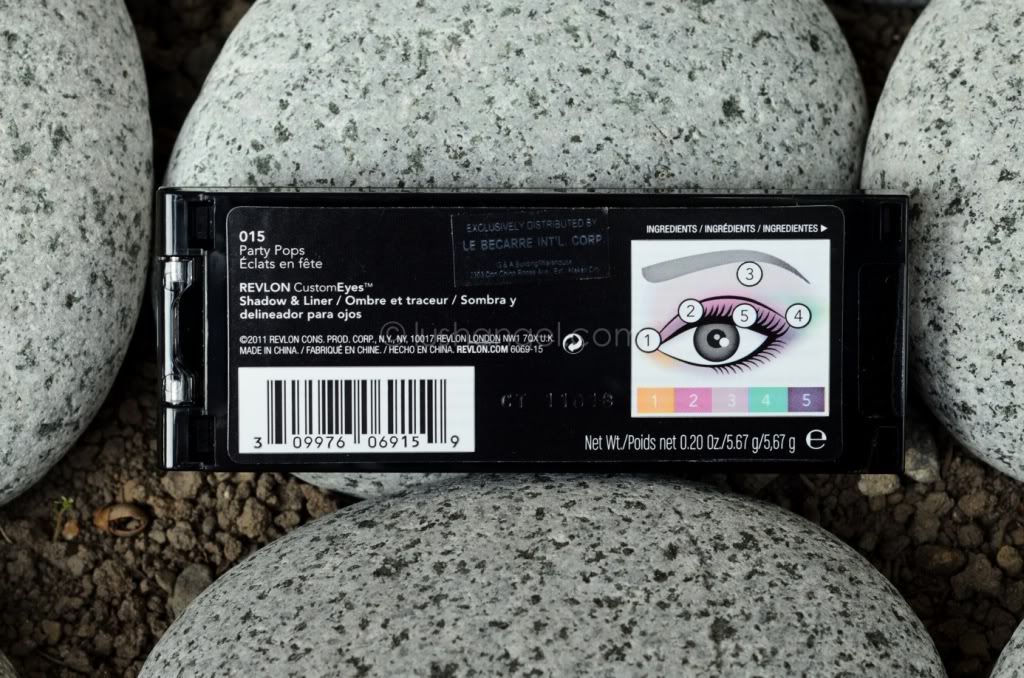 it only costs PHP 850 for 5 eyeshadow shades.
I wish…
it doesn't fall out.
it's not chalky.
it doesn't fade. It doesn't last the whole day.
it's pigmented, especially for the lighter shades. The colors are not pigmented even with a primer. Colors come out really beautiful when you swatch it on your hand using your fingers. But once you use an eyeshadow brush, the color doesn't really come out. The shades appear more vivid using a sponge applicator, more so when doing wet application. Here are the differences:
Rich Temptations swatches:
top left using the sponge applicator
bottom left using an eyeshadow brush
right middle using the same eyeshadow brush but wet application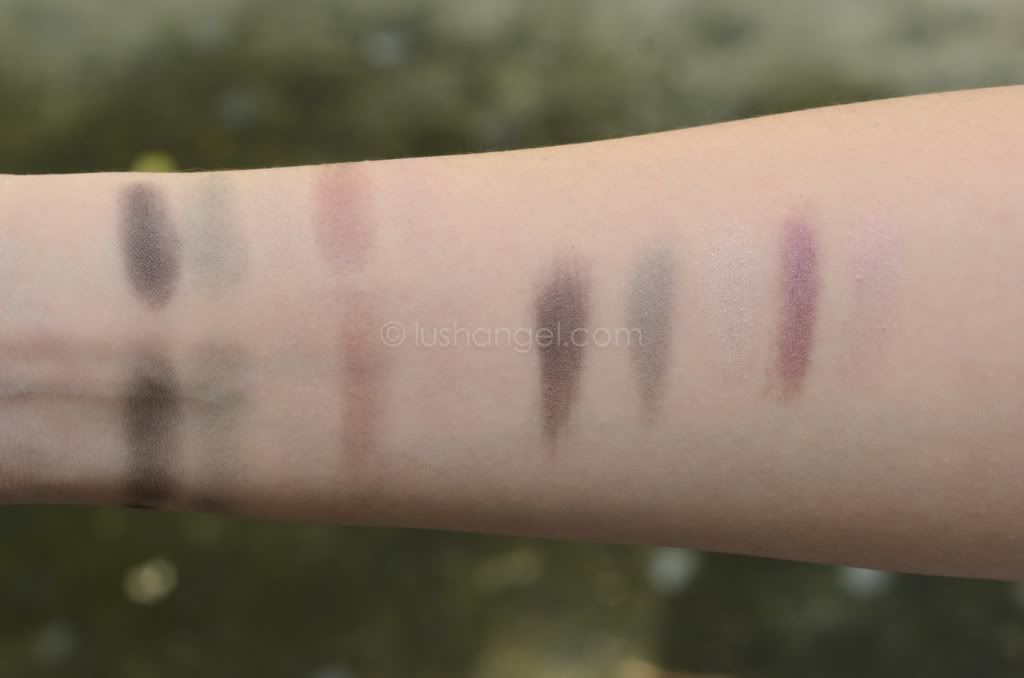 Party Pops swatches:
top using an eyeshadow brush
bottom using the sponge applicator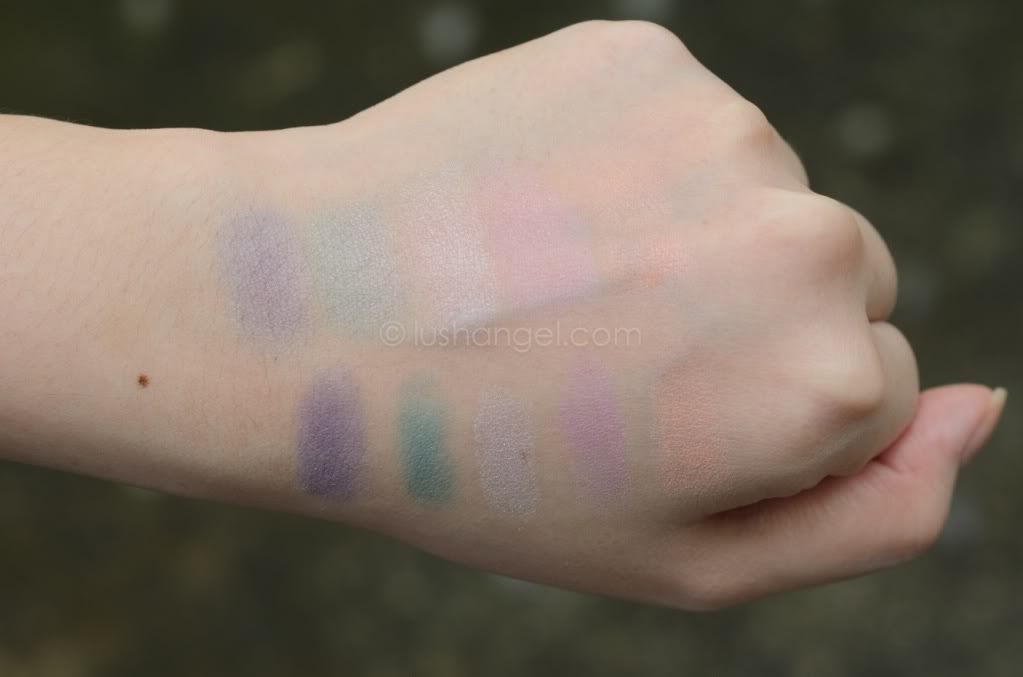 using wet application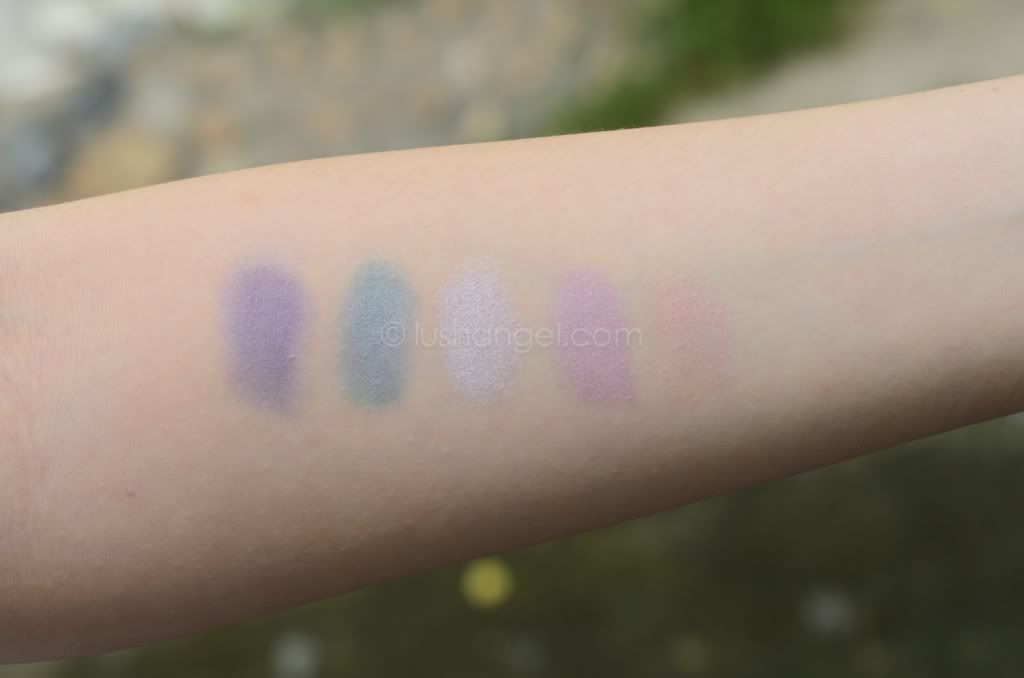 Conclusion
The color pay off of Revlon CustomEyes Shadow and Liner disappoints me. But if you are used to with wet or sponge application, I think it's good enough. I'd also recommend the Revlon CustomEyes Shadow and Liner to those who love collecting eyeshadow palettes. Revlon CustomEyes has gorgeous colors available, but I'd have to admit, other Revlon eyeshadows are better. I personally love the Revlon Colorstay eyeshadows. I find it pigmented and it has very good staying power.
Now, for the result… I didn't really follow the instructions at the back of the palette. I just thought of doing my own version for the Party Pops palette. You'll also see this make up at my Giving My Outfit Some Attitude post and Charm Travel Pro Brush Guide Video. Now you know why my eyeshadow brushes in that video look purple. LOL! 😀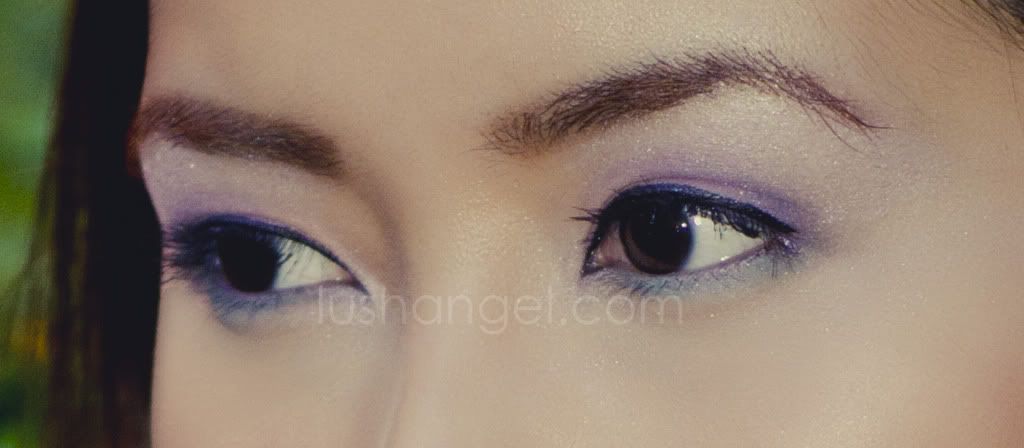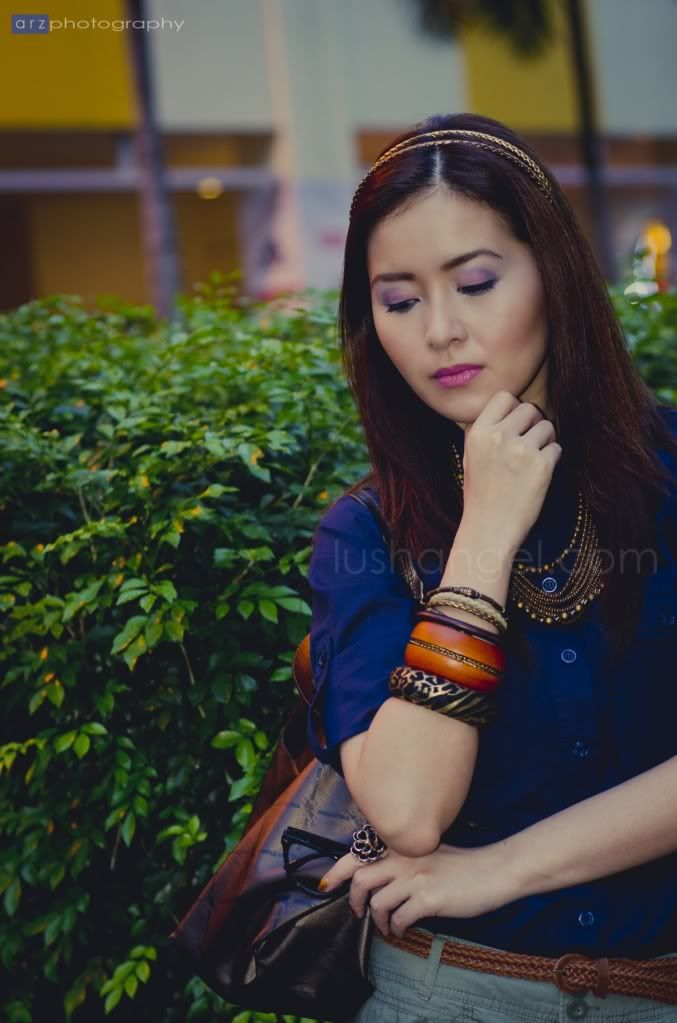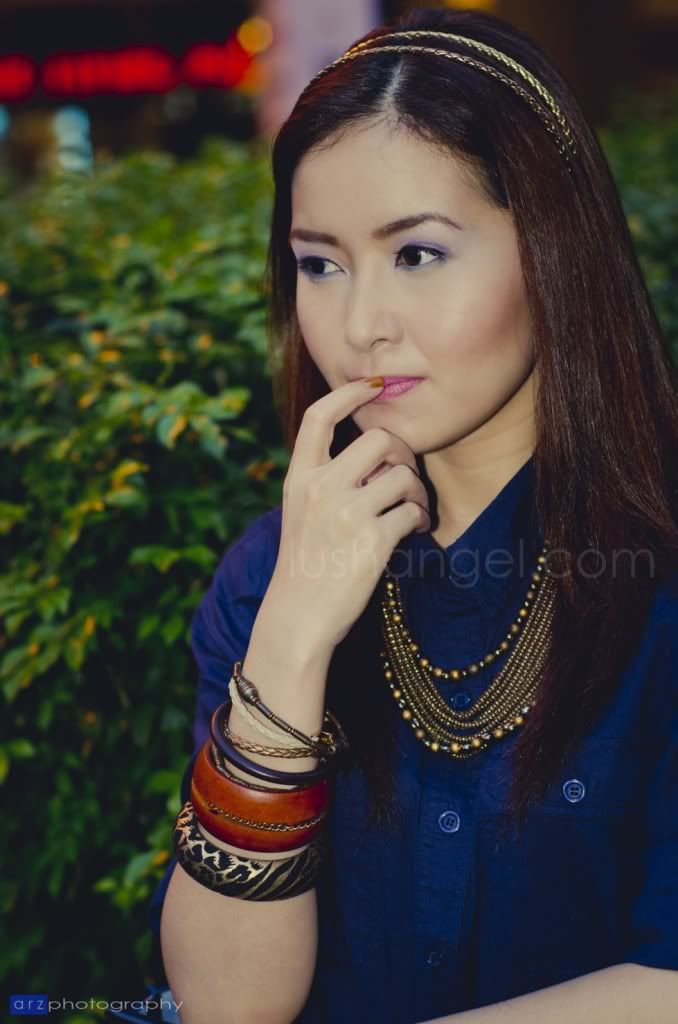 FACE:
Smashbox Photo Finish Light Primer
Cinema Secrets Concealer
Revlon PhotoReady 2 Way Powder Foundation
Bare Escentuals Blush
Make Up For Ever Sculpting Kit (for contour)
EYES:
Lancome Flash Retouche Concealer (undereye)
Revlon CustomEyes Party Pops palette
Kate Gel Eyeliner
Revlon CustomEyes Mascara
The Body Shop Brow & Liner Kit