Brows can make or break your look- and that's a fact! This is why it's important to give time to it, just like how you do your eye makeup or foundation. But the question is, with the numerous products out there, which is the best? Owning the right brow product can be a continuous search. Here's an eyebrow kit from Benefit that might interest you. Thanks to my very dear friend who gave me this. 🙂 After several weeks of trying it out, here's my review and swatch of Benefit Brow Zings in medium.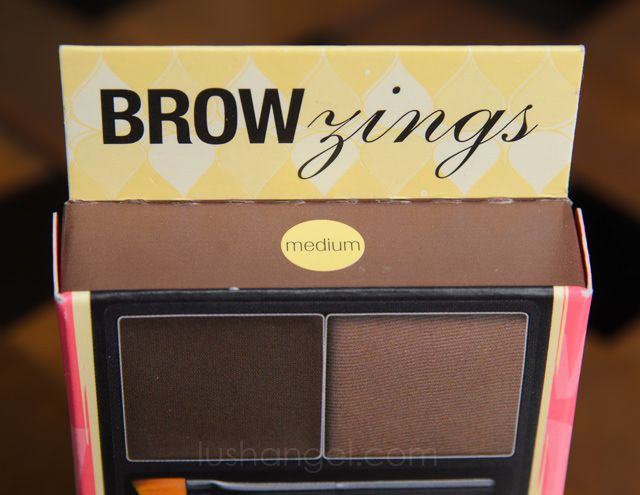 Product Review
Our brow kit comes with all the tools you need for clean, smooth, perfect brows.
Kit contains: pigmented wax for shaping 1.7g Net wt. 0.06 oz, natural-shaded powder for setting 2.65g Net wt. 0.09 oz., discreet tweezers, hard angle brush, blending brush, mirror, and complete lesson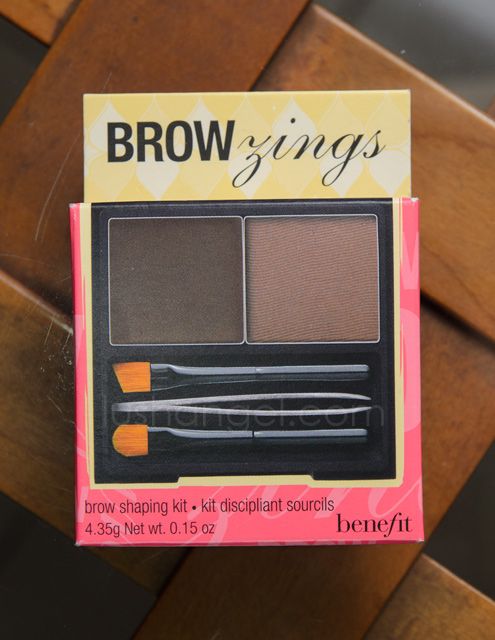 I love it because…
it has cute packaging. Hands down to Benefit for creating lovely packaging all the time.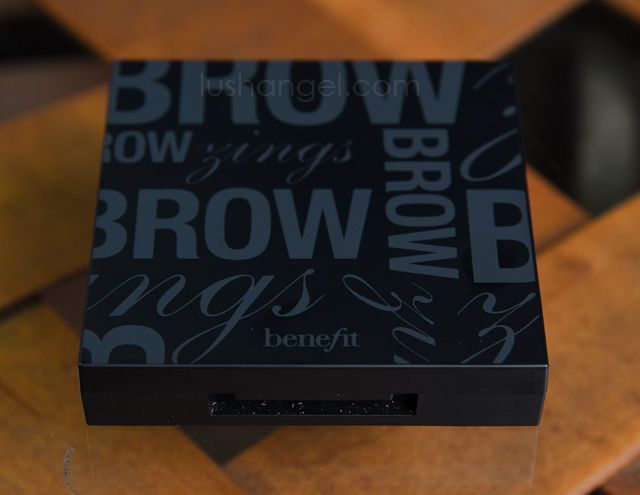 the compact has a mirror, good enough for ladies on-the-go.
it comes with an instruction manual on how to use the kit.
it lasts all day.
it comes in pigmented wax, powder, tweezers, angled brush, and blending brush.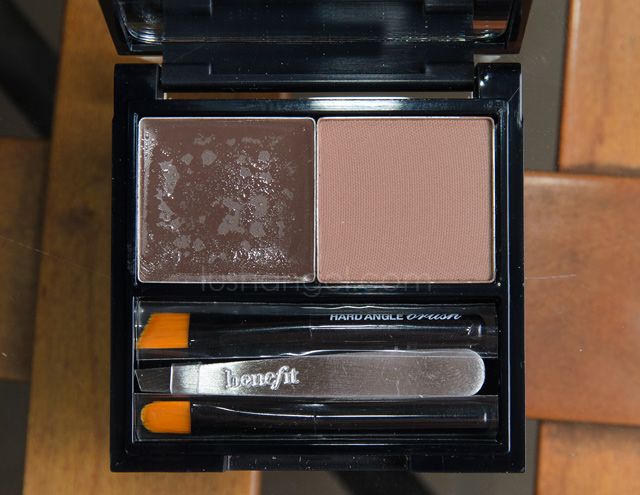 the wax shapes and keeps hair in place.
it comes in 3 shades (light, medium, and dark) to match your hair color.
the wax and powder combination makes brows look natural, at the same time, nicely shaped.
it's unscented.
it can be removed with a gentle makeup remover.
powder does not fall off.
the mini tweezers is great for "emergency" tweezings.
I wish…
it's cheaper. It's priced at PHP 1,600. It may look expensive at first glance, but a box could last you forever!
the brushes are longer. I find it quite hard to use them due to their short handles. These are still perfect for emergency applications.
it can also change the color of the hair strands. An eyebrow mascara could do this job.
Application Tips
Brush brows with a spoolie first to have a clear view of the natural shape.
Dip the angled brush into the soft, pigmented wax. With smooth, angled strokes shape and define brows.
Apply setting powder to fill in sparse areas and lock brow in place.
After applying the wax and the powder, use an eyebrow spoolie to blend in products together. This is also a nice trick if you darkened your brow too much. Just keep on brushing with a spoolie, until it lightens.
For those who still want to lighten up the hair strands, use a brow gel after.
Swatches
brow powder (up) and wax (down)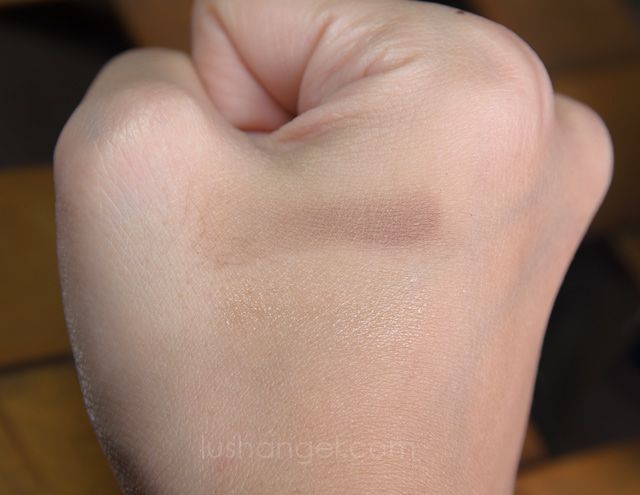 bare eyebrow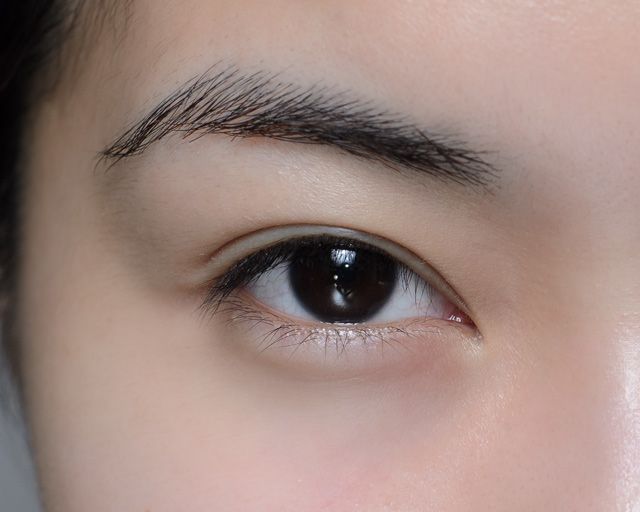 shaped with Benefit Brow Zings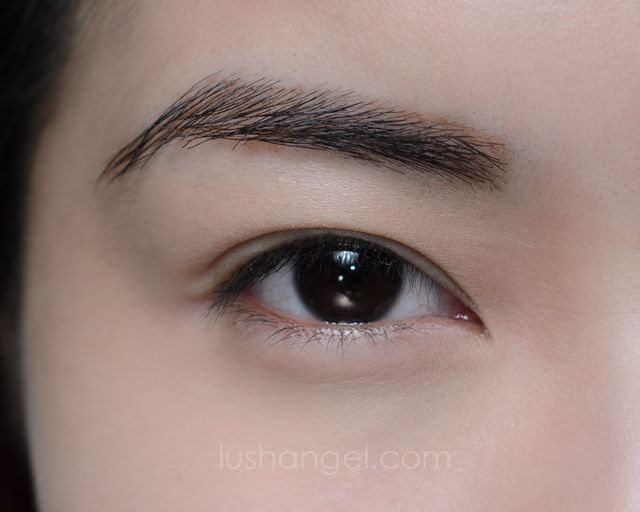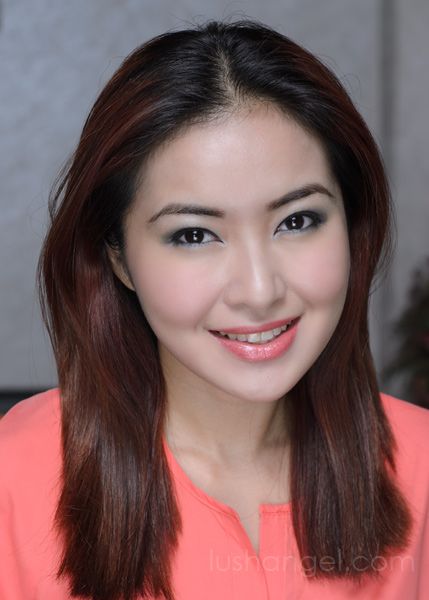 For a tutorial on how I did my makeup above, check out my Green and Blue Eyes post.
Overall
Although it may look quite pricey at first glance, Benefit Brow Zings could last for years, making it worth the price. You don't need much to shape your brows. With the wax and powder combo, I love how my brows look natural and nicely shaped. I prefer finishing it off with a brow gel to lighten my hair strands.
I would recommend Benefit Brow Zings to those who are willing to spend for a Brow Kit. Those who are brow powder users might want to give this a try too since it's really long lasting.
Benefit Brow Zings is available at Benefit Boutiques in Greenbelt 5 and Shangri-la Rustans for PHP 1,600.
For instant beauty, fashion, travel, foodie, or random updates from me, LIKE lushangelblog on FACEBOOK, FOLLOW lush_angel on TWITTER and lush_angel on INSTAGRAM.