I've already reviewed three kinds of lipsticks from Shiseido- Perfect Rouge, Tender Sheer and Lacquer Rouge and no dobut, I love them all. Here's another lipstick from Shiseido that's shimmery and has dewy finish. Read on my full review of Shiseido Shimmering Rouge. I have with me the shade RD406.
Shiseido Shimmering Rouge Product Information
Full brilliance. Sheer color.
Sheer, brilliant color infuses lips with lasting moisture and fullness. Lips have never looked so all-day sensuous.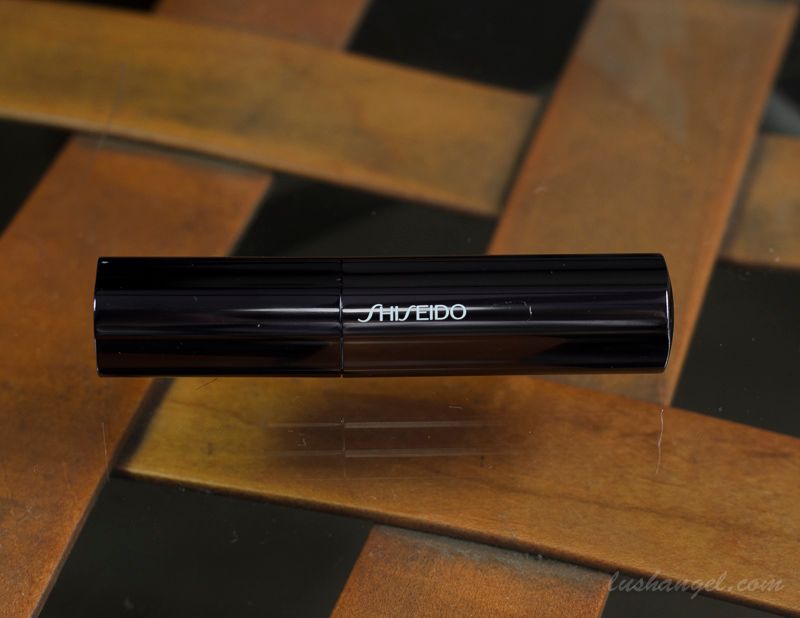 I love Shiseido Shimmering Rouge because…
it conceals my lip lines and dry lips.
it has great staying power. It can last for about 4 to 5 hours without eating or drinking.
it leaves a nice stain after eating or drinking. I can even live without retouching it.
RD406 is a lovely reddish pink shade. It's great for both day and night.
it has that perfect shimmer. It leaves the lips looking dewy.
it's very creamy. It glides smoothly on the lips.
it doesn't dry out my lips. It's quite moisturizing.
it's pigmented.
it's buildable- sheer to medium coverage. If I want a sheer color, 1 layer is enough. For a more intense color, I go for 2 to 3 layers.
it's light-weight.
I wish Shiseido Shimmering Rouge…
is cheaper. It's PHP 1,250 (USD 25) a tube, but it's expected from a luxury brand like Shiseido.
Tips on Shiseido Shimmering Rouge
If you have very dry lips, exfoliate first.
Store the tube in a cool and dry place.

Expose just the right amount of lipstick. It's very creamy so it might break easily.
Shiseido Shimmering Rouge Verdict
Just like the other Shiseido lipsticks I've tried, Shiseido Shimmering Rouge has great pigment and doesn't dry out my lips. It has really great staying power. It also leaves the lips looking healthy and dewy. Although it may look pricey at first glance, I find its quality worth the price.
I recommend Shiseido Shimmering Rouge to those who are looking for a shimmery lipstick that's long lasting and with great color pay off.
left: 1 layer; right: 3 layers
 For instant beauty, fashion, travel, foodie, or random updates from me, LIKE lushangelblog on FACEBOOK, FOLLOW  lush_angel on TWITTER and lush_angel on INSTAGRAM.