Finally, I'm sharing my in-depth review of the ISkin Transformation Kit after using it for a month. If you've haven't seen my weekly documentation on my skin's condition, check out my Week 1, Week 2 and Week 3 posts. Now, the million dollar question is, will you get your money's worth? If you have really bad skin, will this skincare work for you? Read on my review before you buy! 😀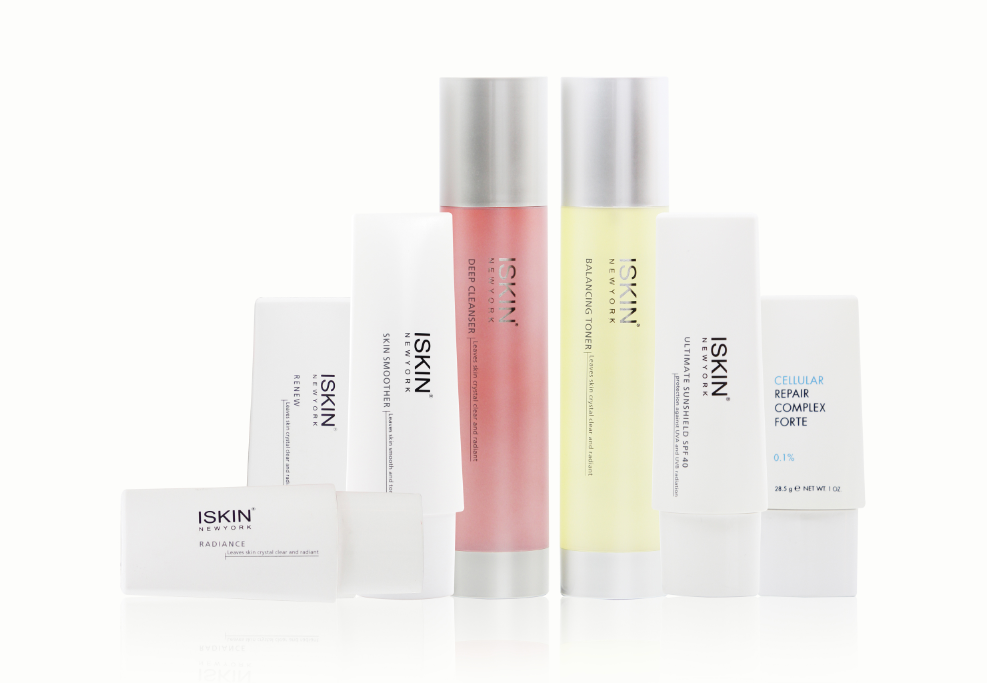 Product Information on ISkin Transformation Kit
The ISkin Transformation Kit's advanced formulation promises to increase the skin's tolerance to environmental factors and diminish any visible sign of aging, including wrinkles, fine lines, pigmentations and rough skin. According to Dr. San Luis, the program is perfect for those who, due to their fast-paced lifestyle and constant exposure to free radicals, have skins that are aging faster than they should.
I love ISkin Transformation Kit because….
it really controlled my breakouts. I get pimples from time to time, especially when my "time of the month" comes. When I started using ISkin, I noticed breakouts lessened.

it did a great job in lightening my acne scars- old and new ones.
it helped lessen blackheads and whiteheads.
it helped in subsiding and lightening a huge zit in just 1 week.
skin feels smoother.
I wish ISkin Transformation Kit…
can control my oiliness. As mentioned in my weekly documentation, I get really oily in less than an hour.

is cheaper. The entire ISkin Transformation Kit can really be a pain in the pocket at PHP 17,000, but it's a cheaper alternative to Obagi Nuderm line.
Tips on ISkin Transformation Kit
It's important to consult the dermatologist first before using the kit for proper dosage and instructions.

Remember, your skincare can't do it alone no matter how expensive it is. It's important to keep a healthy lifestyle as well, like sleeping early, eating right, drinking 8 glasses of water, etc.
If you're anticipating to be out in the sun for hours, do not forget to apply sunscreen every 2 hours. A week before your planned day activity, you might also need to stop using some of the creams that cause peeling, such as Radiance, Skin Smoother, Renew, and Cellular Repair Complex Forte. Again, ask the dermatologist about it.
Skin renewal doesn't happen overnight. Be patient. Old acne scars are probably one of the hardest to remove. It takes time for them to completely disappear.
If it's your first time to introduce tretinoin to your skin, expect downtime during the first week. You can experience redness or peeling. This really depends on every individual. In my case, I didn't experience any purging phase.
ISkin Transformation Kit Verdict
I won't deny, it's expensive. But is it really worth paying for? I'd say, it depends. If you already have that perfect skin, I guess all you need is the facial wash, toner and sunscreen. Again, it's better to consult a dermatologist. Now, if you have uneven skin tone or breakouts, the ISkin Transformation Kit can be a good investment. If you sum up your frequent visit to the derma for pimple injections, pricking, extra treatments, etc., it might just be equivalent to paying the entire kit. And if you get clearer skin through ISkin Transformation Kit, you won't have to go to the derma as often.
If you've seen my Week 2 post post, my skin broke out when I stopped using the peeling creams for almost a week. This is when I realized that the ISkin Transformation Kit actually works for me. I also saw how my old acne scars lightened in just one week. I wouldn't say I already have that perfect skin. I'm not completely pimple-free. I still have enlarged pores. I still oil up like crazy. But of course, skin transformation doesn't happen over night. It's a process and patience is needed.
Before and After ISkin Transformation Kit
bare face prior to using ISkin Transformation Kit
after 4 weeks of using ISkin Transformation Kit
right cheek prior to using ISkin Transformation Kit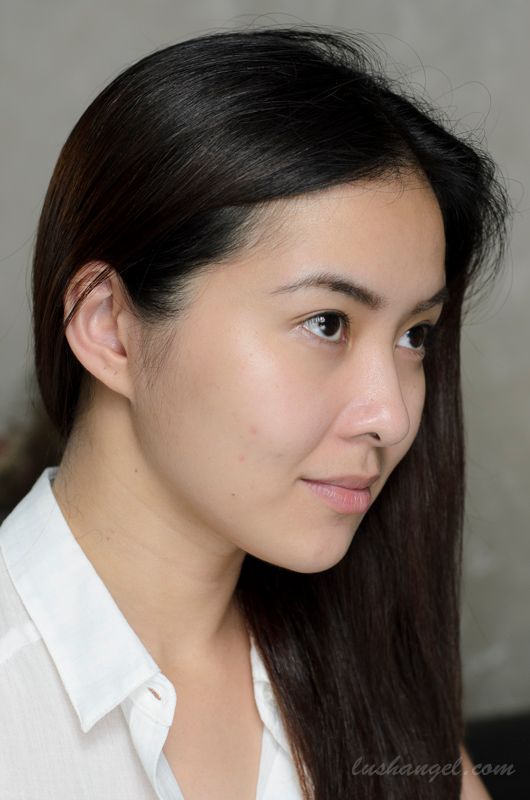 after 4 weeks of using ISkin Transformation Kit acne scars lightened
left cheek prior to using ISkin Transformation Kit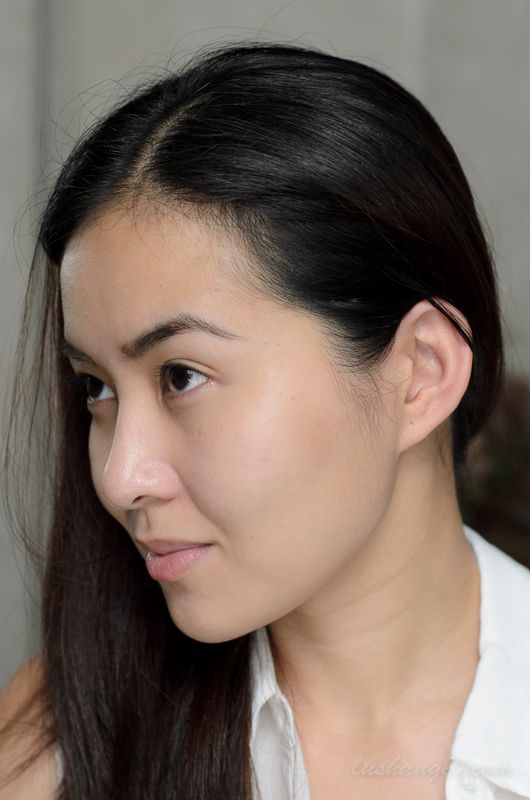 after 4 weeks of using ISkin Transformation Kit
Please note that effects of skincare may vary. What might work for me may or may not work for others.
In the Philippines, ISkin New York is exclusively distributed by Flawless. For more information, you may visit www.flawless.com.ph.
For instant beauty, fashion, travel, foodie, or random updates from me, LIKE lushangelblog on FACEBOOK, FOLLOW  lush_angel on TWITTER and lush_angel on INSTAGRAM.