"What concealer do you use?" It's a question I get often from family, friends, and clients. The search for the perfect concealer is never ending. Here's one from K-Palette. Yes, it's from the same brand of the Real Lasting Eyeliner and Lasting 2 Way Eyebrow I raved about in my reviews HERE and HERE. Is this K-Palette Zero Kuma Concealer worth the same rave as well? Let's see…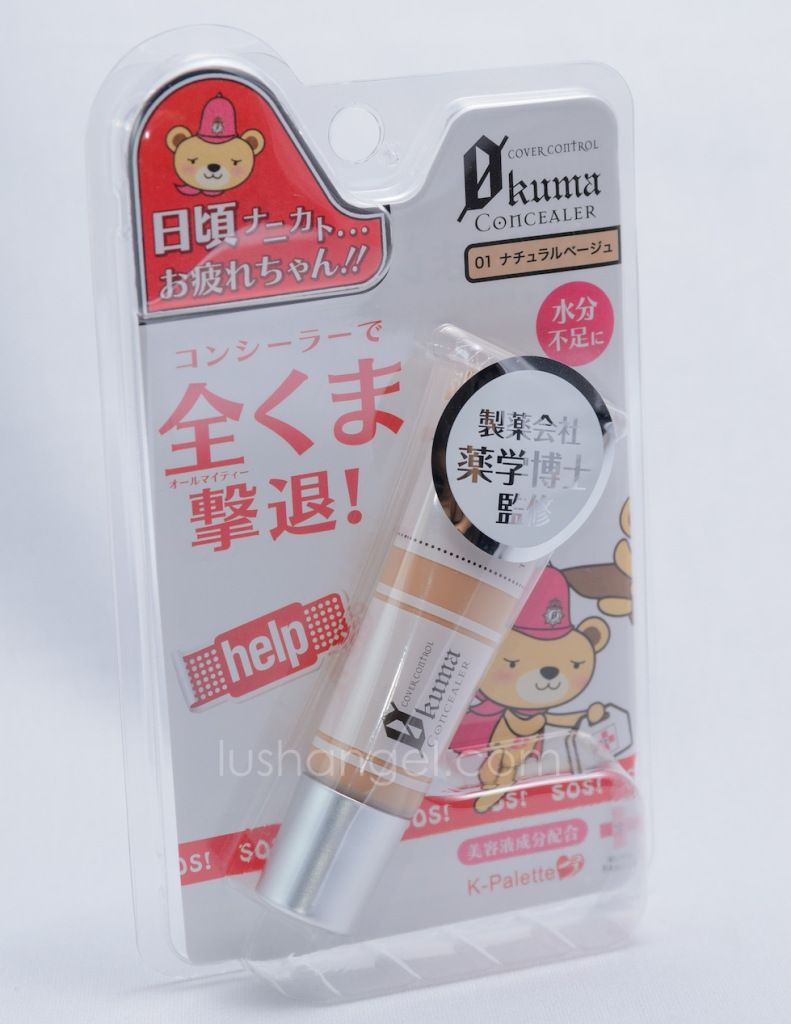 Product Information
K-Palette Zero Kuma Cover Control Concealer works to hide undereye dark circles and skin discoloration naturally and flawlessly. After applying, your eyes will instantly look more awake! This long-lasting, lightweight eye concealer is also formulated with beauty serum to care for your sensitive eye areas while concealing y our eye imperfections. Available in 3 different shades with 3 different beauty serums!
I love it because…
it has English translation at the back of the packaging.
it comes in an easy squeeze tube. I can just get the right amount of product, at the same time, it's more hygeinic than pots.
it's travel-friendly.
it comes in 3 variants, which are based on their uses- 01 Moisturizing, 02 Brightening and 03 Improves Blood Circulation.
it doesn't settle on fine lines.
it blends easily.
it's moisturizing. It doesn't dry the skin around the eyes.
it doesn't feel heavy.
a little goes a long way.
it doesn't cake.
it's long lasting. Just set with powder and it can stay all day.
coverage is buildable- medium to heavy.
it can be used to conceal undereye dark circles and blemishes.
it's affordable at PHP 895. It can look quite pricey at first glance, but a tube is 13g which can last for several months.
I wish…
Tips
Moisturize and prime skin before applying makeup.
Use a brush or your ring finger to apply the concealer. When using your finger, lightly dab the product under the eye and blend.
Set the concealer with loose powder or powder foundation.
01 Moisturizing is a Natural Beige, which is the most versatile among the three shades.
Overall
K-Palette Zero Kuma Concealer is surely worth raving about! Kudos to K-Palette once again! There may not be a variety of shades, but those that are available are workable for Asian skin. It instantly brightens undereye circles, at the same time, hide discolorations/ blemishes. I tend to have dry patches under the eye when it's cold. I love that I don't see any trace of dryness when I use this concealer!
I recommend K-Palette Zero Kuma Concealer to those who are looking for a concealer that can really hide undereye dark circles.
Swatches
01 Moisturizing
01 Moisturizing blended
used under the eye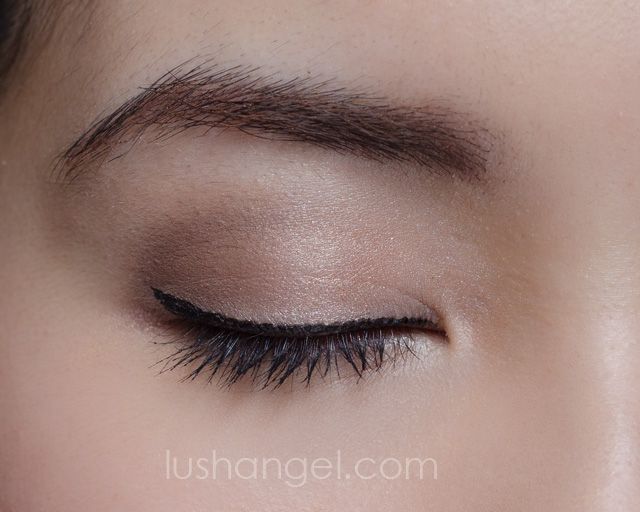 Love the natural eyeshadows? See my tutorial in THIS POST.
K-Palette Zero Kuma Concealer is available at Beauty Bar stores (Trinoma, Rockwell, Greenbelt, Shangri-la, Eastwood, Galleria, Gateway, ATC, Podium, MOA, Midtown, Lucky Chinatown, Cebu, and soon to open Bonifacio High Street) or at shop.beautybar.com.ph. It retails for PHP 895.
For instant beauty, fashion, travel, foodie, or random updates from me, LIKE lushangelblog on FACEBOOK, FOLLOW  lush_angel on TWITTER and lush_angel on INSTAGRAM.